When a CIO becomes chief digital officer (CDO), the company benefits from an innovator who is well acquainted with little things like information security, enterprise scale and the back-end. Richard Maranville joined the event services business, Freeman Company, as CIO in 2009 and has been executive vice president, CDO since August 2015. He manages the Digital Product and Technology organizations across the enterprise. Previously, he was with FedEx Kinko's for more than nine years, and held senior roles, most recently senior vice president and CIO. Maranville holds a BS in Computer Science with a Math minor from California State University.
In this interview, we discuss his new role, and how he made the leap.
What is your role as chief digital officer at Freeman Company?
I am responsible for bringing products to market that both complement our non-digital products and that bring us into new lines of business. I also manage our internal corporate venture fund.
What are a few examples of digital products?
We recently launched a second-screen technology called FXP touch that allows for more interactive conference sessions and provides data analytics to quantify the value of the session. Traditionally, apart from asking for a show of hands or questions from the audience, an onstage presenter would have very little interaction with the audience. With FXP touch, a presenter can ask the audience whether they agree or disagree with a comment, and everyone can respond on their mobile device. Presenters can do real-time polling and include the audience response in their presentation. This way, they are leading a discussion, not just presenting.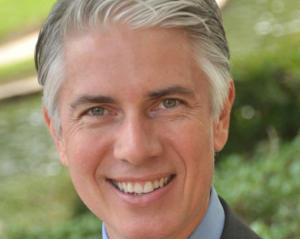 Another product is floor planning software. Event organizers sell space to exhibitors and want to maximize that space by placing exhibits in the right locations. For years, we did not have a solution to help with floor planning. About six months ago, we bought a company that provided that offering. Now, as a company, we are involved in a strategic area of our customers' event planning process.
We are also providing virtual reality products that allow our customers to change the event experience. Virtual reality allows speakers to give presentations that extend beyond the four walls of the event space. Let's say one of our customers that makes jet engines wants to do a product launch. Our virtual reality technologies allow them to bring the experience of that product to the event.
We focus on providing digital solutions to improve and facilitate the brand experience while creating personalized solutions., ll through leveraging data and analytics.
What is the internal corporate venture fund?
We started the fund 18 months ago as a way to invest in event-based technology startups. This is a powerful way for us access the technology innovation that is taking place in the marketplace. Freeman is a recognized leader in event services, and we want to help shape the role that digital plays in our industry. The venture fund allows us to buy innovative technology companies or to form partnerships with those companies. We have a healthy customer base, so through our venture fund, we can support and guide these innovators.
How does the chief digital officer role differ from your role as CIO?
Freeman Company's CIO reports directly to me, a structure that allows us to keep all of technology leadership in one place, so I am not entirely removed from IT leadership. But with my CIO managing the IT organization, I spend much less time on operational issues and much more, about 80 percent, working with customers, partners and startups. When compared to my role as CIO, I now spend most of my time outside of the office and with the market.
The role of the CIO is to coordinate, facilitate and bring together a disparate group of people all of whom work together to develop solutions. As CDO, I am still in that coordinating role, but my focus is exclusively on innovation and I work with a broader set of partners. As CIO, you spend a lot of time with your business partners who lead operations. As CDO, I spend more time with marketing and our sales organization as we focus on our customers' needs.
What CIO habits or approaches did you have to "unlearn" for the CDO role?
Honestly, I thought the transition would be harder than it turned out to be. I thought it would be tough to get away from need to run the shop every day and worry about security and patches and uptime. I've always had an inclination toward our revenue producing and customer facing products, so this external focus is not entirely new to me.
Having a great CIO to run operations has freed me up to start focusing on where a particular product will be in six months or what our investments look like in 12 months. You don't realize, when you're CIO, how much time and energy the IT operations piece takes up until you're not dealing with it anymore. I thought I'd have a more difficult time letting all of that go. I surprised myself.
Why were you offered the CDO opportunity?
At Freeman, we have three divisions and each was creating its own customer-facing digital products. At times we would have overlapping solutions and a lack of coordination (i.e., different logins for different divisions). The seams were beginning to show. So I drew a new organizational structure, which included the chief digital officer position, on the back of a napkin and showed it to our president. He liked it, so I put the new structure into a presentation, and discussed the new role with our CEO. We happened to have that conversation right before our next board meeting. So when the board discussion turned to the topic of building a digital business, we were ready.
We went from chief digital officer as an idea to board approval in three weeks. The lesson: If you come up with an idea, be ready for everyone to say yes.
What advice do you have for CIOs who would like to follow a similar path?
Keep in mind that your team will now consist of product managers and marketers. IT people tend to be introverted and like to focus deeply on solving a difficult problem. Most product people are energized by spending time with others. If you are an introverted CIO, and being very interactive is not your forte, you may not enjoy the CDO role.
Also, don't expect the finger pointing to go away. We may have IT and product under one roof here, but you still have the traditional tension between product and IT.
Finally, and most importantly, solve your boss's problem. Just like a lot of CEOs today, our CEO was struggling with what to do with digital. If you come to your CEO with an approach that solves that problem, he or she should give you a shot. But it helps if you've already put yourself in the position of digital problem solver. You cannot come out of left field.
About Richard Maranville
Richard Maranville has been executive vice president, chief digital officer with the Freeman Company since August 2015. In this role, he manages the Digital Product and Technology organizations across the enterprise. Prior to that, Maranville was executive vice president and CIO since he joined the company in March 2009. Previously, he held senior roles for nine years at FedEx Kinko, including most recently senior vice president and CIO. Maranville holds a BS in Computer Science with a Math minor from California State University.