Imagine that you just learned that you have to go the whole day without using your smartphone. How does it make you feel? Do you ever feel like you're addicted to your devices? That's because you are! Successful desktop, mobile and gaming apps are designed to appeal to the neurotransmitters in our brains that make us feel happy and connected — and make us want to come back for more.
What if we could use these same concepts consciously to get ourselves "addicted" to positive behaviors in the workplace?
It's possible to apply similar designs to business applications to the same effect. For example, could there be designs that motivate legal discovery, insurance claim tracking, construction timelines or case tracking systems? Absolutely! I have been interested in this topic for much of my career, blending my background in psychology and neuroscience research with a love of organizational and behavioral dynamics to explore this very topic.
Let's take a quick look at the dynamics between neuroscience, psychology and cognitive behavior to help us design technology that effectively communicates, collaborates and brings consensus.
There are four "happy" neurotransmitters that our minds and bodies receive: dopamine, oxytocin, serotonin and endorphin.
Dopamine: This "feel-good" hormone keeps you motivated in anticipation of a reward, such as receiving an award, closing a sale or doing something nice for someone.
Technology platforms, such as Facebook, lead to dopamine production by providing a venue for us to communicate with others in anticipation of a positive reward. Once we are "rewarded" with a like, a share or a comment, this positive reinforcement causes an addictive "high" that keeps us coming back to experience more feel-good effects. We become hooked.
Company network portals or other collaborative applications offer the same possibilities. By sharing, we anticipate praise from our peers or upper management, and this releases dopamine.
Oxytocin: As mentioned in my book, The Four Intelligences of the Business Mind, this is the "love" hormone that is released when trust is triggered. Examples of trigger events or activities include childbirth, breastfeeding and orgasms, as well as social bonding behavior, like laughter.
Technology that facilitates team-building interactions and collaboration can also cause the release of oxytocin. Workplace applications should encourage joint accomplishment of tasks and provide the opportunity for positive feedback. Even the feeling of attentiveness releases oxytocin. Group activities and team-building exercises go a long way toward encouraging the release of oxytocin, so plan that offsite workshop now!
Serotonin: This "I feel good" hormone is triggered when you're feeling important and accomplished. Taking time to reflect on past accomplishments and feeling gratitude releases serotonin, as does proper diet, sleep and exercise. Technology that encourages healthy habits (like fitness trackers) and highlights accomplishments (such as milestone-tracking apps) boost serotonin.
Endorphin: This adrenaline shot helps you overcome physical-related fatigue, stress and low energy. Humor and laughter are shortcuts to increased endorphins, so apps with a "fun" side can help provide much needed boosts.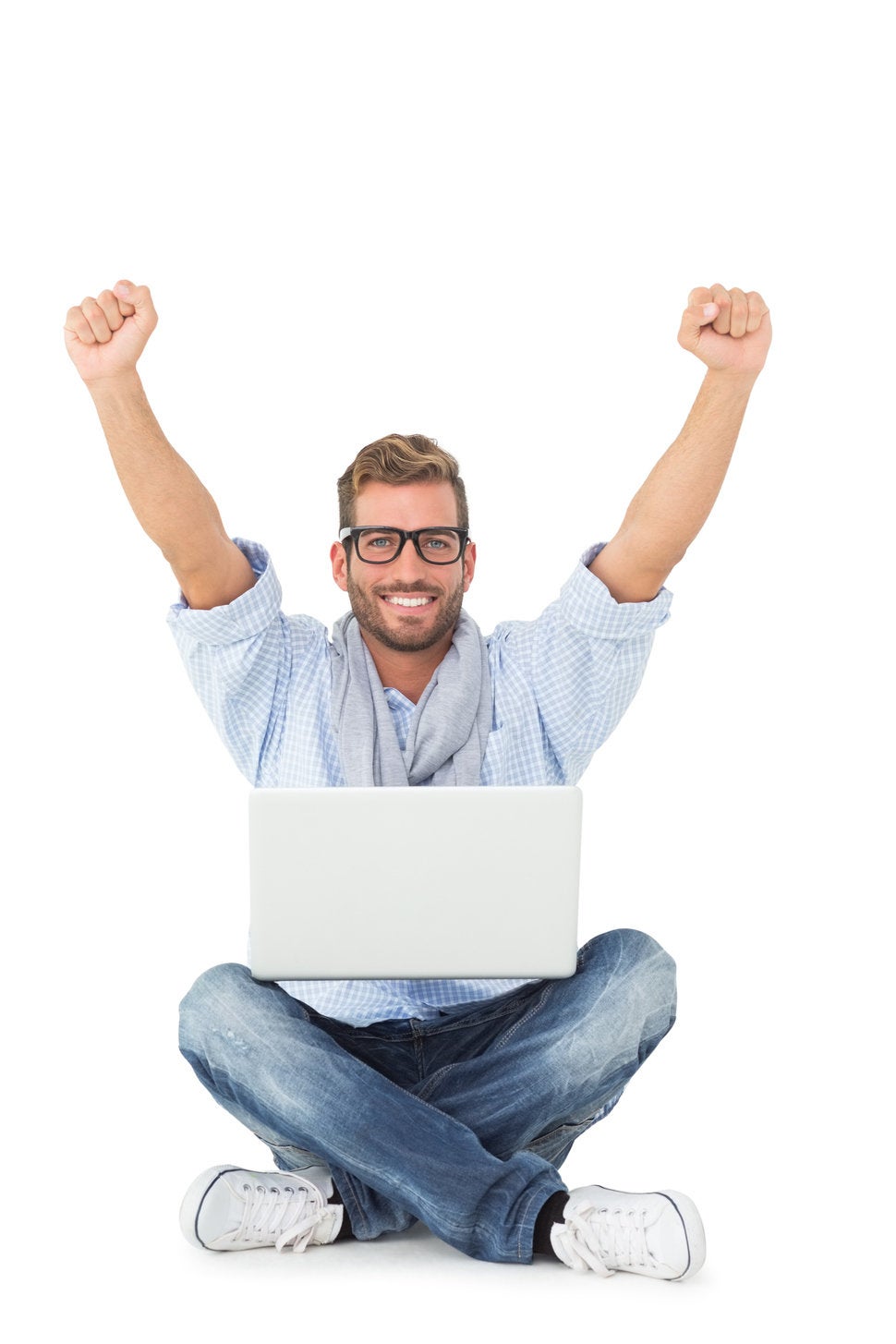 Keep them coming back for more
Now that you see the parallel between positive associations and addictive behavior, keep this in mind to design daily experiences that activate these chemicals and releases these four hormones.
By harnessing the power of technology to increase organizational and community involvement, it's possible to create positive habits that keep your employees coming back for more and happily anticipating whatever comes next.
Valeh Nazemoff, is the author of the international bestseller The Four Intelligences of the Business Mind: How to Rewire Your Brain and Your Business for Success and The Dance of the Business Mind: Strategies to Thrive Anywhere, From the Ballroom to the Boardroom, along with being the executive vice president and co-owner of Acolyst, a high-level business technology performance management consulting firm. Acolyst is celebrating 25 years of serving the public and commercial sectors, utilizing the framework detailed in Valeh's book.
An accomplished strategic adviser, team-builder, speaker, author and teacher, Valeh is passionate about transforming and improving people's lives through strategic planning, technology and teamwork. She enjoys problem-solving and loves taking the puzzle pieces of a distressed organization and then helping to create order from chaos. She is known as a firefighter who brings energy and purpose to helping businesses get delayed projects back on track.
Her passion is to transform organizations by sharing a proven framework based on her company's methodology that helps leaders and decision-makers create strategic plans and approach future challenges practically, positively and proactively.
Professionally known as a go-to business technology expert who has been called the tipping point, Valeh has guided project teams for many government clients, including the U.S. Postal Service, the Social Security Administration and the Pension Benefit Guaranty Corporation. She has also consulted for clients of CA Technologies and was engaged by Lockheed Martin and CACI International, and she has coached and conducted workshops that included attendees from Harvard University, IBM, Wal-Mart and Erie Insurance.
A lifelong student, Valeh holds a BS in psychology with a focus in organizational behavior, two MBAs — in e-business and global management — and a certification in project management. She has taught and mentored students from George Mason University, the University of Mary Washington, the University of Phoenix and Marymount University on various business topics and skills.
Valeh served as a judge for the VARBusiness Technologist of the Year Award, and she has been a member of CRN Magazine's editorial cabinet committee three years. She has frequently contributed to IT and business publications such as UBM Tech, CA Technologies' SMART Enterprise Exchange and the Thomson Reuters Executive Blueprints series, as well as various publications of IDG and Wiley. CIO.com recently selected her as a recurring contributor to a own blog, "The Mindful CIO." Her book was recently the subject of a feature in Inc. magazine. She has held workshops and speaking sessions at GRC Summit and CA World, among other prestigious venues, and she has shared insights with CIOs and high-level executives during the Healthcare IT Summit. Valeh has also received several leadership awards and was featured on New York's Times Square.
She is based in the Washington, D.C., metro area and invites comments and inquires at valeh.nazemoff@acolyst.com.
The opinions expressed in this blog are those of Valeh Nazemoff and do not necessarily represent those of IDG Communications Inc. or its parent, subsidiary or affiliated companies.