Target's promotion of Jason Goldberger as its first chief digital officer (CDO) in May signaled that it was prioritizing ecommerce, mobile payments and other aspects of its online business. Four months later Goldberger is out, highlighting the challenges brick-and-mortar companies face as they make the difficult transition to digital.
"To provide clear accountability and speed up decision making, we will be transitioning Jason's responsibilities to two current leadership team members," Target CEO Brian Cornell said. He split Goldberger's responsibilities between CIO Mike McNamara, who took ownership of website and digital strategy and Chief Merchandizing Officer Mike Tritton, who assumed pricing and promotion duties.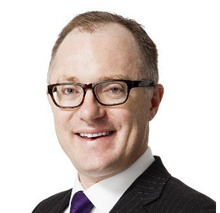 Phrases like "clear accountability and "speed up decision making" suggest friction in the C-suite was hindering Target's ability to execute, hardly an anomaly as retailers struggle to grow their digital footprint in an ecommerce world dominated by Amazon.com. Like Wal-Mart and other brick-and-mortar retailers, Target is working feverishly to grow its online revenues, which account for 5 percent of total sales.
The pitfalls of brick-and-mortars going digital
Target and its brick-and-mortar peers recognize that they must become more agile to deal with disruptive market dynamics, but they face an uphill battle that is as much organizational as it is operational.
[ Related: CIOs must step into the digital leadership void ]
Gartner analyst Alan Duncan says that brick-and-mortar businesses are structured and hierarchical, which renders them brittle. A single change in process or personnel can disturb the delicate balance.
Duncan says that many traditional companies, burdened by supply chain process models built for the previous era, focus on remaking their processes and IT systems in digital fashion but rarely do the necessary work to remake the corporate culture – the kind that promotes cross-functional collaboration — around digital.
Consequently, few traditional businesses are capable of navigating the tensions that occur among executives who feel their turf is encroached upon. "There is an appetite to be disruptive but if it rocks the boat for the current team dynamics then it's going to be too uncomfortable," says Duncan.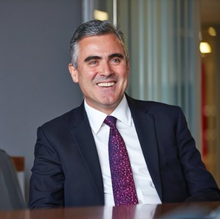 The big target on the CDO's back
Goldberger's position may have been compromised from the outset because McNamara is not a traditional retail CIO; he is digitally savvy. Prior to joining Target, McNamara worked as CIO of U.K. grocery chain Tesco, where he led helped build a digital wallet and magazine application, among other digital initiatives.
Other signals, including Cornell's own admission that he and McNamara worked closely together, suggested McNamara's clout was growing at Target.
[ Related: CIOs mean business ]
In a March interview with CIO.com, McNamara said that he was focused on overhauling the supply chain to ship products directly from fulfillment centers, distribution centers and local stores to accommodate preferences for online and mobile ordering.
And in a corporate blog post published in late August, McNamara cited as part of his duties enhancing Target.com for guests, as well as offline-online experiences such as order pickup and digital marketing. McNamara's broad swath of responsibilities may have left little room for a digital chief.
Forrester Research analyst Nigel Fenwick says that Target may have realized it introduced friction where the IT and dot-com business were competing for resources.
"A lot of retailers realize they have to embed digital channels into store operations and vice versa so it's seamless," Fenwick says. "It will be interesting to see what they do over the next 12 months, in terms of their approach to digital as a transition."
A CDO with a big remit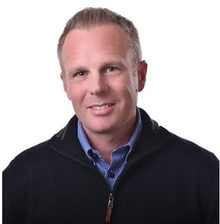 As Target and other old-line companies try to weave digital capabilities throughout the fabric of their businesses they would do well to study the process and operational models of digital-to-the-core businesses. Such companies, which include Google, Facebook and Uber have embedded algorithms and analytics into their operating models, tend to pull together to achieve a common goal, Duncan says.
"They build in the capability to adapt quickly and responsively and they experiment and learn fast," Duncan says. "If something doesn't work they move on. That's a completely different dynamic from brick and mortar organizations that are trying to overlay digital services onto a traditional business model. It's a big disruption and a massive cultural shift."
Another example of an innovative digital-to-the-core business is automotive information publisher Edmunds.com, which in May named Philip Potloff as its first CDO. Potloff, who spent the last seven years at Edmunds.com in CIO and COO roles, says the move is an acknowledgement that the company has more work to do in digital.
Potloff is building chatbots, digital marketing software and other technologies intended to help the company better engage with consumers.
Although Edmunds.com also has a CIO and CTO, it doesn't appear to suffer from the same executive integration issues as Target and others. That's because CIO Stephen Felisan and CTO Paddy Hannon report to Potloff, which he says helps make the C-Suite dynamic more comfortable.
Having more "Cs" in the suite might make some leaders leery, but Potloff welcomes the help.
He says having a CIO who is focused on infrastructure and the data sets that power Edmunds.com and a CTO who is focused on customer-facing software and big data is crucial.