According to the U.S. Constitution, high crimes and misdemeanors are grounds for impeachment of a president. What are the impeachable offenses for a CIO?
In the healthcare industry, patient-centered care is a priority, and well-managed clinical organizations are eager to achieve that goal. While enterprises in industries such as healthcare receive routine audits and assessments based on widely accepted best practices and standards, the same does not hold true for the information technology industry in many market sectors.
In the IT industry, some organizations and CIOs are enthusiastic about providing excellent customer service, but adoption of standards and frameworks such as ISO/IEC 20000, ITIL, COBIT and CMMI seems to be low, especially in the public sector. I was unable to find credible (and free!) research on adoption rates, so this assertion is based solely on personal experience. Is your IT organization delivering customer-centered services using best practices?
In a competently managed IT service organization, end users are treated as valued customers and their problems and concerns are taken seriously. They are constantly updated about progress on their incident or problem even if there is no news. In poorly managed IT organizations, end users are marginalized and treated as the problem. Aside from losing data, providing poor customer service is one of the worst crimes a CIO can commit.
Perceptions of service quality in organizations
Here is a summary of quality perception that is fairly common in audit findings:
IT's perception: We are the cat's meow of IT. We provide great IT services, but our end users are the real problem. They just don't understand what's involved in providing IT services. (No records or metrics to support these assertions are extant.)
End user perception: Are you here to outsource our IT? I hope so, because our IT department is the worst thing since the black plague. They are not responsive and the system is always crashing. (The sharpest end users have spreadsheets in which they record the times, dates and results of their pleas for assistance.)
Management perception: We have no idea what the truth is, but we need a resolution.
These represent huge perceptual disconnects. If the IT operation used any best practices for IT service Management (ITSM), these perceptions wouldn't exist. What do your end users think about the quality of service you provide? Do you routinely survey end users or personally ask them, "How do you rate the quality of services we are delivering?" This almost never happens in many, if not most, IT monopolies. The worst way to learn the truth about your customer service is in an audit document.
Audit virgins
There aren't many tasks less pleasant than auditing an operation that has never been audited. When the results are documented in a written report with specific examples, the denial is immediate and the pushback strong, and then a barrage of excuses is unleashed.
In many organizations, management has no idea what quality IT services are supposed to look like. IT is not their area of expertise, and they may not be aware that quality standards exist. That's what they hired you for. Moreover, many IT staffers may not even be aware of quality standards. As for the end users, they are not stupid. They know when a service isn't being delivered.
Admitting that their operations have flaws can be tough for many managers, because those flaws are a reflection of their management skills. In 12-step substance abuse treatment programs, Step 4 is an evaluation of your flaws, and I wish more IT managers would engage in this type of self-reflection.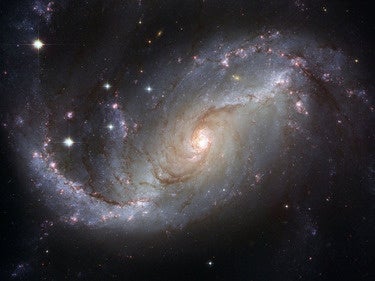 IT as the center of the universe
During one recent audit, a single look at the IT support flow chart I was provided told me everything I needed to know about the quality of IT services the organization was delivering. End users and management were represented nowhere on the chart. Moreover, all the feedback management was receiving was filtered through IT. It was an entirely IT-centric model, as if the entire reason for that enterprise's existence was for the convenience of the IT shop.
The center of your IT universe should be end users and their business requirements. Do end users hold a central position in your service delivery model? Are they treated with respect?
Moving toward best practices
If your organization is not using best practices for ITSM, take a look at the various frameworks and models and find one that makes the most sense for your organization. Start small and work relentlessly toward improvement of customer service.
For those of you who may be too young to remember, here's a great tutorial on IT customer service by Jimmy Fallon on Saturday Night Live: "Nick Burns, Your Company's Computer Guy."
Jeffrey Morgan, president of e-Volve IT Services, has been providing independent consulting services since 1993. He is the author of Enterprise Software Procurement, and he publishes the blog Information Technology for Executives.
Jeff has worked with organizations in nearly every sector, including the Department of Defense and other federal, state and local government agencies, as well as nonprofit organizations and small businesses and Fortune 500 and 100 companies in the insurance, publishing, manufacturing, medical and transportation industries.
Jeff re-engineers business and technology processes, systems and services for county and municipal governments, nonprofits, and small and midsize businesses to improve services and lower costs.
He holds a master of arts degree from the University of California, Riverside (Regents' fellow, Graduate Council fellow, 1992), and is also a graduate of the Defense Language Institute (Korean, honor graduate 1986), the U.S. Army Electronic Warfare School (distinguished graduate, 1986), and the U.S. Army Intelligence School (1986). Jeff's resume includes extensive training and experience in many areas.
The opinions expressed in this blog are those of Jeffrey Morgan and do not necessarily represent those of IDG Communications Inc. or its parent, subsidiary or affiliated companies.