The Hardest Part About Security Is...
Tripwire asked the question: What is the hardest part of security? Here are the answers.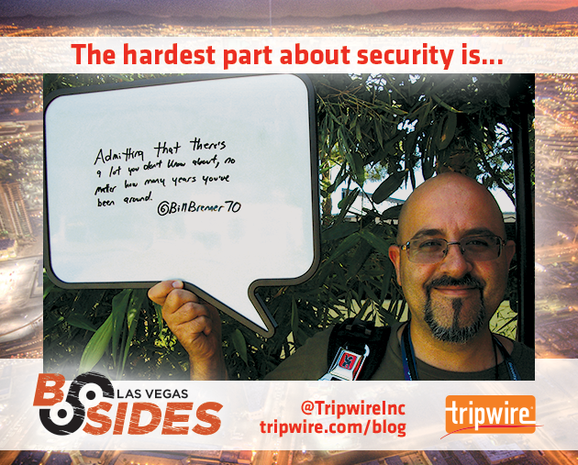 @BillBrenner70:
"Admitting that there's a lot you don't know, no matter how long you've been around."
@MikD:
"Communicate! Communicate! Communicate!"
@ChrisJohnRiley:
"Getting people to understand."
@KickFroggy:
"Proving business ROI to those that NEED to know it."
@danielh:
"Getting management to understand the value of a funded team, without having a breach to smack them in the face with."
@JetSetYvette:
"The fine line between business requirements and security requirements."
@banasidhe:
"Having to 86 your friends & family."
@Gillis57:
"Keeping ahead of the attackers."
@mckeay:
"Communicating complex ideas to people who want simple answers."
@attritionorg:
"Still believing it isn't completely a lost cause. It is."
Next Up: Check out these related slideshows