7 Hot IT Jobs That Will Land You a Higher Salary
Looking to give your career (and your wallet) a boost? Here are seven in-demand positions that have companies throwing budgets out the window.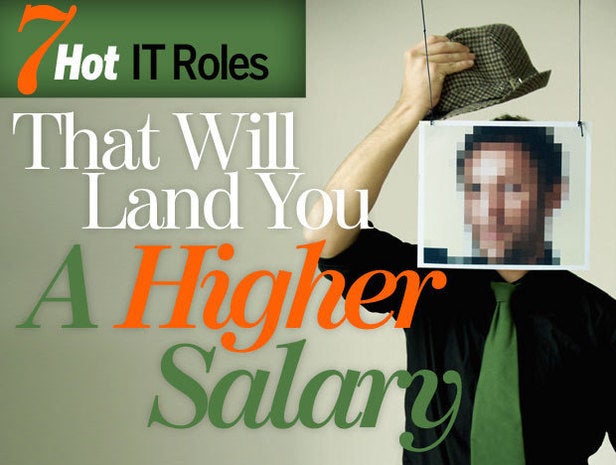 If you're looking to give your career a boost, there's no better place to look than the IT field. Whether you're a marketing professional or a hard-core hacker, the talent shortage has organizations clamoring for talent to fill their vacancies.
"Clients can't throw enough money at these positions," says Tom Cirri, regional director of recruiting for consulting, sourcing and staffing firm Mondo. "Our clients have to follow these trends closely; some of these titles and roles are so new and in-demand that they aren't able to find the talent. When they do, they are willing to throw budgets out the window to get it," he says. Here are seven roles to consider if you're looking for a higher salary in 2014.
Digital Marketing Manager
Digital marketing involves the promotion of products, services or brands via digital channels -- the Internet, social media, text messaging and mobile applications, to name just a few. And the space is exploding, as consumers have access to information about your company, products and services any time they want it, says Laura McGarrity, vice president of marketing, Mondo. Consumers aren't just exposed to your own brand, but also to what their peers, friends, family members and other customers have to say.  Consumers want to trust your brand and have personalized communication with you, tailored offers and feel that companies that "know them," says McGarrity.
Cloud Engineer
As the cloud moves from testing to practice, the demand for professionals focused on different elements of the cloud platform is rising. Professionals skilled in building, administering, securing and managing public, private and hybrid cloud deployments are a hot commodity, says Mondo's Cirri.
"One of the major drivers of demand is cost-cutting; you can cut costs significantly both in the software and application development process and [you can] speed up solutions delivery, too," says Cirri.
In addition, says Seth Robinson, director of technology analysis, CompTIA, administration and management of increasingly complex cloud solutions is an area where professionals are in high demand. "You need someone to keep an eye on costs, manage and monitor performance, and choose the right solution for the right application."
Ethical Security Engineer
The recent, high-profile security breaches at Target and Nieman Marcus have brought the ethical security engineer role back into the spotlight, says Mondo's Cirri. They're also known as "white hat hackers," but whatever they're called, they're tasked with the job of getting into your company's systems, finding vulnerabilities and paths that traditional security solutions have missed, he says.
"Companies are asking for these folks to find out how to make mobile platforms, cloud platforms, data centers and networks more secure," Cirri says. Ethical Security engineers are often skilled at penetration testing, vulnerability testing, and even reverse engineering of completed hacks to trace malicious hackers and co-opt their techniques to prevent future breaches.
Social Media Director
Social media is now a "must have" for any business in the digital age, says Mondo's McGarrity. The category includes a number of different roles and skills, including social media strategist, social media director, search engine optimization, customer engagement, writers, bloggers and social media marketing professionals. "The ability to reach and engage with customers where they interact is crucial," she says. "And leveraging social media can help to better engage customers, as well as increase conversion rates and customer satisfaction," she says.
Augmented Reality Designer
Consumers are familiar with Google Glass or Samsung SmartWatch, says Mondo's Cirri. But this role isn't just about consumer goods, new media or new hardware. The corporate world is using this as well to enhance customers' environment virtually through a mobile device, headgear or glasses. Cirri says Mondo's clients are seeing the trend take off in the areas of education -- to enhance elementary and middle school learning, retail -- to better engage consumers at in-store displays, and in advertising  through gamification and engagement while consumers are watching shows or commercials, he says.
Chief Data Officer (CDO)
With the emerging importance of big data and data visualization platforms to drive business decisions comes an increasing demand for skilled workers who can collect and analyze this data to make strategic business decisions, Cirri says. In addition, the chief data officer (CDO) must develop and implement a specific data governance strategy as it relates to the security and accessibility of data to those business units that need it. Most big data roles, including the CDO, will use technologies like Hadoop, Cloudera and/or MongoDB, he says.
Machine Learning Engineer
Machine Learning Engineers are tasked with teaching big data analytics solutions how to increase the accuracy of their predictions, says Mondo's Cirri. "These folks are teaching computers how to more accurately predict incidents like fraud, spam, and even are used in the medical field to help generate medical diagnoses and lay out genetic patterns," he says.
Advertising agencies, too, are using machine learning engineers to develop more accurate customer segmentation, customer targeting and gather and analyze response rates and conversion rates based on age and other demographics, Cirri says.
Copyright © 2014 IDG Communications, Inc.
Next Up: Check out these related slideshows