7 Technology Job Boards to Find or Fill Positions
Job boards are an important element of a well-rounded job search for workers or employee search for recruiters and hiring managers, but with so many options where should you start? This guide is a good place. We look at job boards that focus squarely on technology and IT jobs.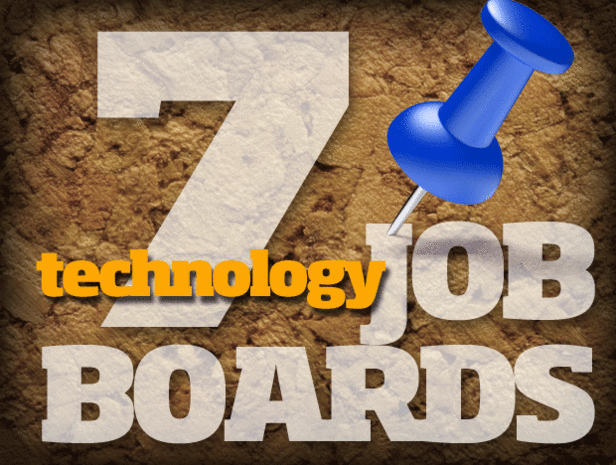 Technology Job Boards
Job hunting is hard work. It's either your full-time job or you're finding time after working a full day and on weekends. It's important to prioritize and use a multi-pronged attack. Job boards are one part of that equation.
For employers, good IT professionals are hard to find and ones that are specialized are even harder to find. Niche IT and technology job boards can help you find skilled talent in less time. So whether you're looking for a new job or a new employee, niche technology job boards can help you find top talent and job offers that you may not find in other places.
CIO.com's IT Jobs
If you're a CIO or senior IT executive and in the market for you next gig, CIO.com's IT jobs board is good place to start your search. (Before you start thinking about bias the slides are in alphabetical order.)
This job board specializes in tech jobs at the highest levels. At the time of this article, there were more than 1,000 listings for IT pros and executives.
Listing Cost:
$295 for 60 days
Crunch Board
IT job seekers would do well to check out TechCrunch's CrunchBoard. This niche site offers technology-related job listings as well as editorial from the TechCrunch Network.
Listing Cost:
$200 - One Job Posting (30 days)
$895 - 5 Pack of Job Postings
$1495 - 10 Pack of Job Postings
Dice
Dice is one of the best-known tech-centric job boards around. Communities within Dice are specialized to skills or interests, which can make it easy for an employer to find specialized job candidates. It has a variety of listings from straight-up job posts to full-service recruiting packages.
Listing Cost:
Job Posting Express option starts at $395 for 30 days.
iCrunchData
If analytics and big data are where your skills lie then iCrunchData may be just what you're looking for. Here you'll find tech-centric jobs that focus specifically on big data, analytics and also tech jobs in general.
Listing Cost:
iCrunchData offers job posting credits starting at $375 for one credit with a price break for each additional credit. The credits don't expire and if those prices don't work you can bid your own. Aside from that it offers an unlimited job packages for hiring managers starting at $595.
ITJobPro
IT Job Pro is a portal that, as the title implies, delivers technology job listings to job seekers. It offers jobs in the U.S., Europe, Asia, Australia and New Zealand.
Listing Cost:
$120 per job
Venture Beat
VentureBeat's job board offers another place for IT job seekers to look for opportunities. It has a small database of jobs that are mainly IT or technology-based.
Listing Cost:
$99 for 30 Days
We Work Remotely
As the name implies, We Work Remotely, focuses on jobs that allow employees to telecommute. While not technically a technology board, the nature of the telecommuting angle lends itself well to the IT job market. A simple glance at the home page shows listings dominated by IT and development positions.
Listing Cost:
$200 for 30 Days
This list is by no means exhaustive. There are many other job boards out there (e.g., LinkedIn, Indeed, CareerBuilder or Monster) that cover a wide spectrum of jobs. Which sites did you use to find your last IT job?
Copyright © 2013 IDG Communications, Inc.
Next Up: Check out these related slideshows