Content has always been upheld for its benefits such as reputation building, audience engagement and website ranking. However, one look at the top few media publishers like National Geographic, E! Online, Bleacher Report, and The Dodo and you will see there is more to content than the intangible, non-monetary benefits mentioned above.
Successful media companies, like Buzzfeed for instance, know how to create engaging content and monetize it effectively. They have found a way to imbibe native advertising, sponsored stories and content marketing while circumventing the boundaries posed by ad blockers.
They do it through disruptive content tools that are revolutionizing the digital space by making content more engaging and reading more rewarding. We have three solutions here that help boost engagement, monetize content and eventually return an ROI from your content in unique ways…
Yotpo – reviews and community building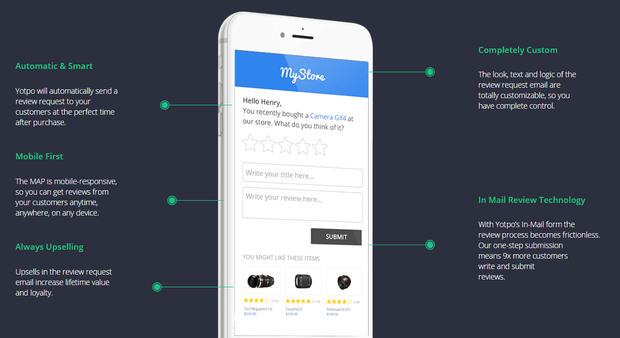 With Yotpo, ecommerce stores can ensure sales doesn't stop at the checkout. It comes with myriad tools for boosting customer engagement before as well as after the purchase. Yotpo has a double-edged approach to boosting engagement – with customer reviews and community engagement.
Over 67 percent purchasing decisions are influenced by customer reviews. For instance, Puravida Bracelets used Yotpo to get 32,000 reviews on their website, which helped them in creating more transparency, improve their search results and of course boost their sales.
Yotpo also helps websites to get more customer reviews through emails and coupons which lead to engagement long after the purchase is made.
Further, community Q&A allows people to discuss, review and share purchase experiences with your staff. For instance, if a customer has some queries about a product, their first instinct is to check out the community thread and see if they can get the answers. Only as a last resort, will they contact your live customer support.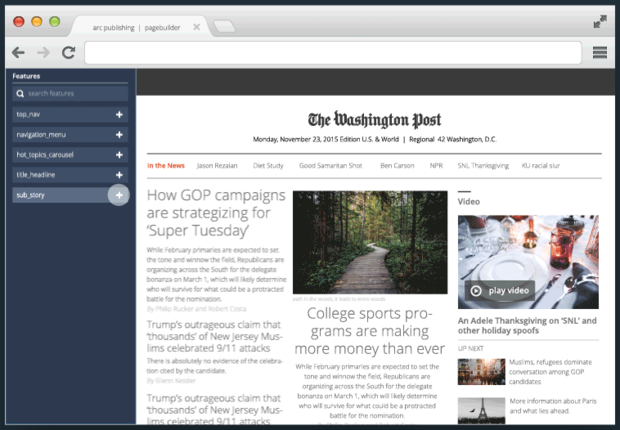 The Arc Publishing suite is a dream-come-true for large media companies. It was built by The Washington Post, which was deeply unsatisfied with the CMS tools available at the time. Seeing that it is designed to suit the needs of The WP, Arc Publishing would mostly cater to the needs of large, enterprise-level publishing companies such as news sites, online community sites and media companies that publish hundreds and thousands of articles a day.
Arc Publishing has a wide range of tools that help in every aspect of publishing including creation, distribution and analytics. However, its biggest advantage is you can make your content more interactive and engaging through enticing A/B tested headlines, images, polls, quizzes and many more interactive elements.
It also offers metered content paywall which allows users access a limited number of free articles every month and then convert them to paying subscribers. Publishers can decide which content is to be distributed free and which is to be monetized.
This way publishers can monetize editorial articles and rich content pieces while distributing user-generated or third-party sourced content for free. This ensures the site doesn't lose readership while monetizing content.
Apester – sponsored interactive content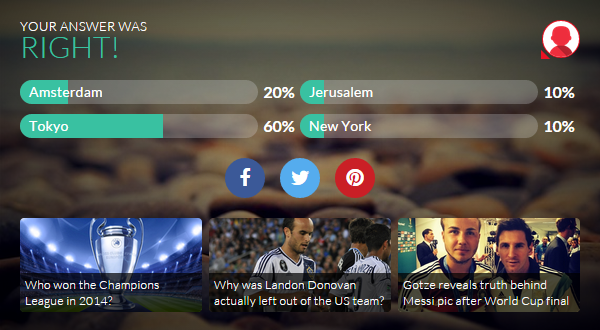 While Arc Publishing is meant for medium and large publishing companies, Apester can be used by companies of all sizes to boost engagement on their site. Apester provides various interactive units such as quiz, personality tests, video tests and polls that boost engagement. This helps publishers not only create engaging content but also take content virality to new heights.
Apester provides monetization opportunities by creating sponsored quizzes, polls and other interactions. For instance, this Michelin-sponsored interactive quiz on Weather.com is bang on when it comes to un-intrusive advertising.
It doesn't blatantly talk about Michelin, nor does it have its logo emblazoned all over the video. You can hardly make out that the car used in the video has a Michelin sticker on it. This shows how advertisers are taking digital advertising to the next level.
Apester has a network of over 800 publishers from the Weather.com to Entertainment Weekly, so advertisers can choose any of these platforms and sponsor an interactive piece of content. What's more, publishers can embed video quizzes, polls, etc. for free!
Parting thoughts
All these tools provide a unique way to monetize content. Depending on the type of content you have or the audience you face, carefully choose any one of these methods.
Just for your reference, community engagement works wonders for ecommerce sites whereas native advertising is suitable for publishing websites, community engagement, review websites, entertainment, etc.
Sponsored content is suitable for publishers who can insert ads for B2C, FMCG, etc. naturally within their content. Metered paywalls are great for academic, news and editorial websites that typically offer high-quality content.
The only thing you need to remember is that before you set out to monetize content, make sure you have tons of engaging articles, interactive quizzes, guides, etc. Once you have mastered the art of creating winning content, monetization will become easy.