After Apple announced watchOS 3 at WWDC in June, I snagged a copy of iOS 10 and installed it on my iPhone 6s Plus. Then I upgraded my Apple Watch to watchOS 3. I had low expectations for watchOS 3, but I was delighted to find that it was far better than I'd thought.
I've been running the developer preview of watchOS 3 for the last few weeks on my 38mm Space Gray Apple Watch, and I'm astounded at how it makes my watch feel like a whole new device. In some ways watchOS 3 almost makes me think I'm running a second generation Apple Watch since the overall experience is so much better than watchOS 2.
Here are five reasons why I love watchOS 3:
1. The Dock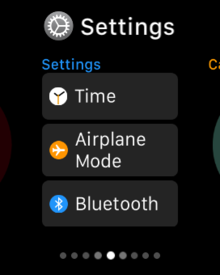 In watchOS 3, Apple finally dumped the Friends feature and replaced it with a Mac-like Dock when you press the side button. The company also did away with the old Glances and replaced them with Cards. This simple change has made my Apple Watch feel almost like a brand new device.
When using watchOS 2, I hardly ever pressed the Friends button. I knew it was there but it just wasn't a feature I needed to use on a daily basis. But now the side button pulls up the Dock instead, and I use it multiple times each day.
It's very easy to swipe between cards (or use the Digital Crown), or to swipe up to remove them. You can also long press on a card to move it and change the order of the cards in the Dock. Your most recent app will appear at the end of the list of cards in the Dock, and you can press on the "Keep in Dock" button if you want to add it to the Dock.
I have all my most frequently used watchOS apps on the Dock, and the great thing is that they are refreshed in the background regularly. So I can quickly see information without having to wait for apps to refresh, it's a much better system than the old Glances.
2. Control Center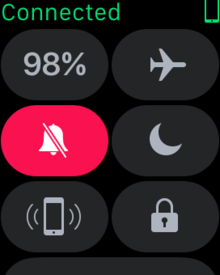 The Control Center is another way that watchOS 3 has become more like iOS. If you swipe up from the bottom of your Apple Watch, you can see the Control Center. The Control Center gives you quick access to certain important Apple Watch functions.
The Control Center lets you quickly see your battery life, switch Airplane Mode on or off, enable or disable silent mode, turn on or turn off Do Not Disturb, ping your iPhone, or even lock your Apple Watch.
I've found the Control Center in watchOS 3 to be extremely useful. It's a real timesaver compared to having to go into my Apple Watch's settings to change the functions I listed above.
3. Easy watch face switching
Another sweet new feature in watchOS 3 is the ability to swipe right or left to change your watch's face. This is something that I had not expected Apple to do at all, but it is a much faster way of switching faces than using Force Touch.
It also makes using multiple watch faces much more viable. At different times of the day, I will switch to a different watch face in watchOS 3. But in watchOS 2 I more or less used the same watch face as changing it involved more steps.
4. Better messaging interface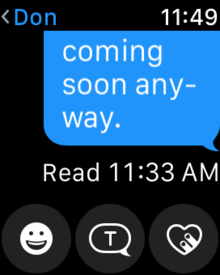 Apple has now added three buttons to the watchOS 3 Messages interface. The buttons make it easier to access emojis, dictation, sketching, taps, heartbeats, etc.
Tapping the first button gives you access to your emojis, the second button lets you access common responses, dictation and the ability to scribble a message via handwriting, and the third button lets you sketch.
Overall these changes to the messaging interface in watchOS 3 are very well done. I particularly liked being able to scribble a message, the feature is remarkably accurate and very easy to use.
5. The Breathe app
Apple has included a new app called Breathe in watchOS 3. It's a simple but useful feature that reminds you to take a break and breathe every four hours or so.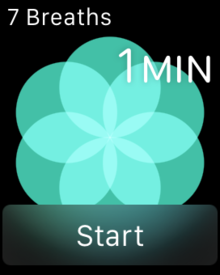 While I'm not sure that Breathe will appeal to everyone, I can say that I actually like it. It's yet another way that Apple is trying to improve the health and well being of its customers.
Even if you're initially skeptical about Breathe, give it a try and stick with it for a while. You might find that it's a great way to take a moment to calm down, relax and center yourself.
watchOS 3 is the best version of watchOS yet
As you can tell, I'm quite taken with watchOS 3. In many ways it feels like the watchOS we should have gotten right from the start. But I can't blame Apple for needing a few versions to get watchOS right, the Apple Watch is an an entirely new platform after all.
But watchOS 3 shows that Apple has been listening carefully to Apple Watch users, and the company has made sure to make the improvements necessary to make watchOS a terrific platform.
watchOS 3 will be released this fall, and it's going to make a lot of Apple Watch users very happy indeed.
Here's a video preview of watchOS 3 that will walk you through many of the new features:
Did you miss a post? Check the Eye On Apple home page to get caught up with the latest news, discussions and rumors about Apple.