Switching networking providers is no small task but it wasn't really an option for Pattonair CIO Brian Long. Growing 16 percent year-over-year, the provider of nuts and bolts for airline engines was regularly adding new offices worldwide to serve its customers. It needed to have these new sites up and running quickly but its MPLS network provider Verizon was not willing to move at the speed Pattonair required, Long says.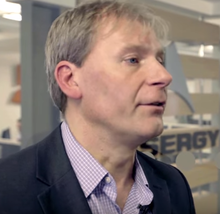 "It was a really good service once [the network circuit] was in," Long says of Verizon's MPLS service. "But if you wanted to be a dynamic business and quickly open up new locations and change capacities it was just a nightmare." Long says he soon got the sense that "we were an account number in their database and we just couldn't get the support that we needed."
A year ago he switched to a hybrid network comprised of MPLS with a software-defined network (SDN) overlay from Masergy. The results, spanning 13 global offices in Fort Worth, Texas; Derby, U.K.; France and Singapore, have exceeded his expectations. Pattonair hasn't experienced any downtime, enabling the company to meet all of its service-level agreements to Rolls Royce and other customers. Long says he also shaved 35 percent off of his networking bill compared to when he was using Verizon's network.
MPLS systems are losing ground to SDNs
Such stories are playing out across several industries, particularly among mid-sized enterprises whose growth spurts require them to set up new locations in hurry. Although these companies have relied on stable MPLS systems for years, they no longer feel comfortable relying on these last-generation network technologies. They face shorter deployment windows and must be able to rapidly scale bandwidth, none of which are strong suits for MPLS systems. Startups are swooping in to offer more flexibility and speed at a lower cost, as well as the capability to support several cloud applications.
SDNs allow network administrators to use software to program tasks typically conducted by routers and switches and create policies to route services wherever they are needed. SD-WANs marry both capabilities, enabling companies to rapidly set up and manage VPNs, WAN optimization, VoIP and network-based firewalls while supporting MPLS, broadband Internet and LTE services.
Long, who expects to add more cloud software, decided he needed a foot in both the MPLS and SDN camps. He negotiated terms with Masergy and closely monitored the arrangement, regularly consulting with the company during six months of planning. Long also broke a cardinal rule of networking switches. Typically, enterprises run the new system in parallel with the old system for as long as it takes to ensure the new service meets expectations. But operating two overlapping networks significantly increases communications costs.
Impressed by Masergy's capability to anticipate bottlenecks and answer his questions, Long gambled and planned to make the switch in 60 days. On the cutover date, he pulled the plug on Verizon and began running solely on Masergy in a single weekend. The migration was seamless and Long's respect for his new partner grew. "I kept pushing Masergy to help me with what I don't know because that's where the value of a partner is," Long says.
The MPLS supports Pattonair's WAN environment, while the SDN manages line speeds and capacity to balance traffic, enabling him to throttle bandwidth up or down as he requires. For now, SDN supports considerable streaming of YouTube videos for corporate training and Skype for Business. But Long is banking on the service to support Pattonair's eventual migration to Microsoft Office 365 for 1,000 employees, part of the company's plan to rely more on cloud software. He says that SDNs' flexibility is a boon at a time when cloud apps can be "network killers," with bandwidth costs often proving unwieldy.
Such concerns have Long thinking about how to implement Office 365 and other cloud services in the future. "Instead of adding bigger pipes, we've got to be smarter about how we move the information around our network and that's a prime candidate to adopt more of the SDN technology."
Innovator's dilemma comes to networking
A customer occasionally switching doesn't raise many eyebrows, but IDC networking analyst Brad Casemore says businesses are defecting in significant numbers from incumbent carriers to emerging providers of SDNs, SD-WANs and MPLS systems. Service King Collision Repair Centers and financial services firm Greenhill & Co. are among those that have recently moved to SD-WAN systems.
As a result, Casemore says telecommunications carriers that have made a healthy living from MPLS services are facing a bit of an innovator's dilemma. "They don't want to welcome this whole trend with open arms but they realize they have to respond to it," Casemore says. For example, he says Verizon has rolled out its own SD-WAN solution and is reselling a similar service from Viptela. However, he adds that Verizon must also protect its MPLS cash cow. "Large telcos are struggling to decide [to what extent] they hang on to as much as MPLS as they can or cannibalize part of it," Casemore says.
Casemore says that customers are looking for options that are more aligned with how quickly they need to "turn up services, and how quickly they need to move to cloud." He says the market for software-defined services is growing rapidly. IDC expects the SDN market, comprising physical network infrastructure, virtualization software, SDN applications and professional services, will be worth nearly $12.5 billion in 2020. SD-WAN is expected to top $6 billion by the same period.