Houghton Mifflin Harcourt (HMH) is leaning heavily on data to identify sales opportunities and track the status of existing accounts, both crucial activities as the textbook publisher's business increasingly shifts from ink and paper to learning software.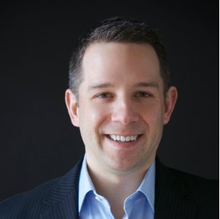 HMH CTO Brook Colangelo says the company has bet on analytics software as part of a sweeping transformation at the 184-year-old publisher designed to give sales staff more easily accessible data about leads from any mobile device.
"The opportunity was to get data and change the way [IT was] interacting with salespeople and give them more actionable data," Colangelo tells CIO.com. "The usability is pretty phenomenal."
CIOs and their marketing teams are struggling to separate quality signals from noise as they try to quantify the value of their business data. The good news is they're better equipped to do that thanks to the raft of cloud analytics tools, such as Tableau or Qlikview, which allow sales people to view results and trends in charts without turning to IT for help rendering data in a manageable form.
'Platforms, not point solutions,' are key
HMH, whose content is consumed by more than 50 million pre-K to 12th-grade students in more than 150 countries, took a different tack. It bet on Salesforce.com's Wave Analytics, a relatively unproven cloud business intelligence application CEO Marc Benioff unveiled at the company's customer conference in late 2014.
[ Related: A CIO's guide to understanding analytics ]
Colangelo said it made sense to use Wave because HMH used Salesforce.com's CRM software since 2007 and he thought the products would work better together than if he selected an alternative. Relying on a product positioned as an extension of an existing platform makes Wave a more reliable data source. "Platforms beat individual products hands-down," Colangelo says. "We're betting on platforms, not point solutions."
Platforms that surface data with intuitive user interfaces also beat clunky spreadsheets and legacy sales tools. Beginning in 2010, HMH began using sales management software to supplement Salesforce dashboards and other analytic capabilities. However, as sales grew the tool failed to accurately report on product lines or view information about pipelines. It was also not real-time, limiting data access to a single daily refresh. Moreover, sales managers who wanted to compare metrics might extract data stored in Excel spreadsheets.
A year ago HMH's sales managers began using Wave to evaluate their staff's performance versus its forecasts; to locate new deal opportunities; and to analyze historical performance, including year-over-year comparisons and ranges. Through customizable dashboards and charts, managers identify top and subpar performers, and drill down into essential data. "It allows you to pull the most recent data," Colangelo says. "It's very dynamic and you can keep pulling data and modeling it differently and changing filters."
[ Related: Analytics comes to IT service management ]
Wave also met a crucial criterion for Colangelo. It must be accessible via smartphones and tablets, enabling sales managers to view data while traveling on trains, planes and other modes of transportation that don't lend themselves well to desktop or even laptop access. "We don't want reports that you can only look at on a desktop," he says. "Trying to move a 180-plus-year-old company to that digital information-seeking culture is not easy without the right tools."
Sales managers are currently the primary users of Wave, but Colangelo says some sales representatives are using it to track their own key performance indicator analyses and create price quotes and forecasts while they are meeting with clients. HMH's customer service team is also using it to refer to accounts as they field service calls.
Analytics yield big ROI
The move from testing to implementation was particularly fast. Colangelo says HMH conducted a five-week proof-of-concept involving 50 million record sets before launching into production in early 2015. Since implementing the software, HMH sales teams have closed more deals every month.
HMH is on track to break even on its investment in less than a year and should earn a return on investment of more than 200 percent over five years, according to IDC senior research analyst Matthew Marden, who analyzed the project.
HMH's implementation of Wave Analytics is also a major win for Salesforce.com, which was criticized for years for not having an analytics offering, instead electing to partner with companies such as Birst and IBM.
More broadly, the project underscores the shift in market dynamics away from traditional, on-premises BI tools to cloud services. Research Gartner published in February shows that while 90 percent of organizations use some form of traditional BI tool today, 50 percent of new BI and analytics deployments will come on cloud or subscription-based models, up from 20 percent in 2016.