Navid Moazzez, a speaker, podcaster and marketing consultant, left his demanding part-time job to become the world's leading expert in virtual summits. He was a law school student in Sweden but not for long: "I started to realize that I didn't want to be tied to a desk all my life, without much freedom," he said in an interview almost a year ago. Today he is a successful marketing consultant helping entrepreneurs across the globe host virtual summits and earning a sizeable income in the process.
Unlike a marketer with a steady job, a marketing consultant has a very chaotic life with hits and misses. However, many tools help bring stability and security to a consultant's hectic life, ensuring peace of mind. Here's a look at four types of tools you should try out If you want to become a successful independent marketer like Moazzez.
1. Marketing automation
You are as smart as the work you do. Marketing consultants can't afford to sit long hours glued to their laptops. They have to be out and about schmoozing with clients while the work gets done with minimal human intervention. This is why marketing automation tools are not only helpful but absolutely essential for new-age marketers.
One of the simplest, all-in-one marketing tools is GetResponse. If you have used email marketing as part of your inbound or outbound marketing strategies, chances are you have come across this set of email and testing tools. GetResponse recently announced a marketing automation solution for small business owners and consultants who need a value-for-money tool to automate marketing tasks.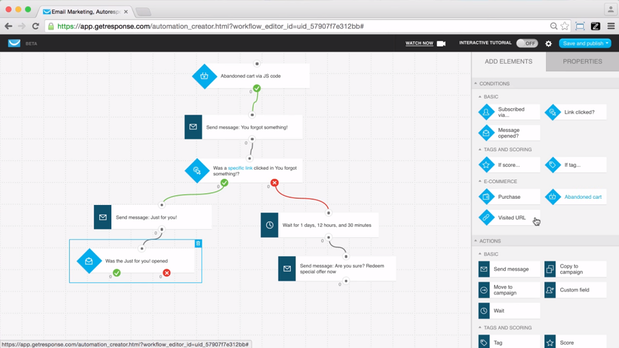 Prior to this, marketing automation was reserved for the elite few, namely enterprises and big brands, because of its prohibitive pricing. However, at the price of an email marketing system, GetResponse offers all the functionality that "enterprise" marketing software offers, including the ability to set up campaigns, design workflows, build hundreds of scenarios, create automation events based on user behavior, and more.
2. Payment tracking
Apart from marketing and workflow automation, you also need a payment and invoicing automation service to alleviate finance-related worries. Much like GetResponse, Due is built for consultants and owners of small and midsize businesses.
Due started out offering an easy online invoice platform but pivoted to become a full-fledged online payment service provider for consultants at a low transaction fee. It allows consultants to accept and send payments in the form of e-cash, e-checks and ACH transactions, or via domestic credit cards, international credit cards and digital wallets.
One of the biggest headaches for consultants is having to chase clients for payments. Due tracks invoices, partial payments and overdue invoices and automatically sends alerts and reminders, so you don't have to chase clients yourself. Another common worry is the need to prepare invoices with details like project hours, resources, timeline, and so on. Due.com comes with a handy time tracking tool to keep track of the time you spent on a project, so you can provide accurate and transparent bills to clients.
3. Project management
The key to success in consulting is staying on top of your projects and getting things done on time. However, when you have limited resources and a hundred things clamoring for your attention, managing becomes a challenge. That's why it's essential for consultants to be good project managers.
Freedcamp is a free project management and collaboration tool that allows consultants to plan tasks, milestones and events all in one place. The free plan allows you to add unlimited users and unlimited plans within a storage capacity of 200MB. You can add an unlimited number of users, so no matter how many clients you add to your portfolio over the years, you can use their services for free.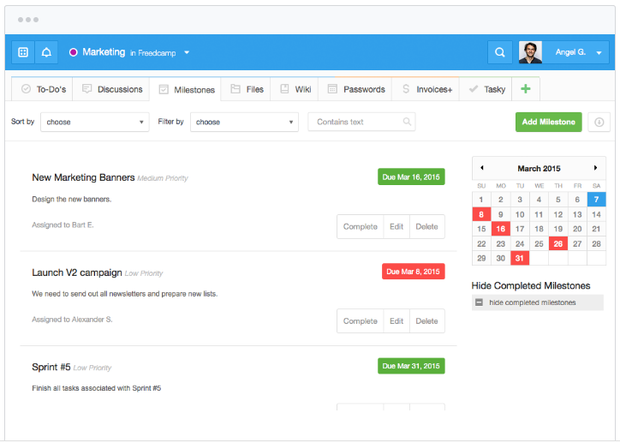 There are many popular project management tools, such as Basecamp, Trello, Wrike and so on, but Freedcamp offers one of the widest ranges of features at no cost. If you're just starting out, it makes sense to use a tool that comes at minimal or no investment.
4. Monitoring and analytics
Last on the list but equally important are monitoring and analytics tools. Consultants have to be on the top of their game, knowing the latest trends, watching competitors with hawk-like precision, monitoring clients' brands, and also keeping an eye on public sentiments. There are many tools for monitoring and analytics. But one of the most well-rounded options is SEMrush.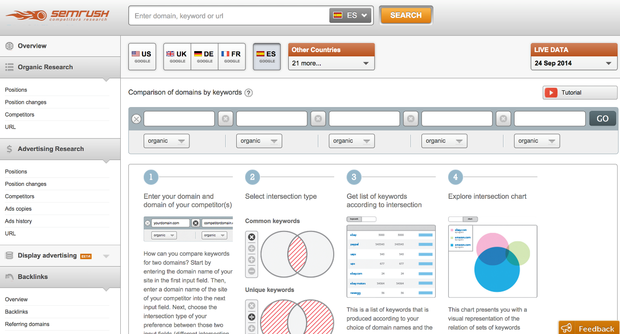 SEMrush is indispensable for search engine marketers because it offers a plethora of keywords, SEO features and link-building tools. It allows you to develop perfect marketing campaigns with detailed competitor reports, advertising research, and all the key metrics necessary for a campaign's success. You can compare your competitors' campaigns and yours side by side, so you know where you're going right or wrong.
Another of the many jobs of marketing consultants is the challenge of turning the tide of public opinion in a client's favor. Whether you're measuring the latest campaign's success or measuring a brand's popularity with the public, SEMrush's new tool will help you process online mentions and customer reviews so you have meaningful insights while cutting down data noise. These insights are invaluable for formulating well-thought-out campaigns.
The crux
When you are own your own business, you're the one setting up the budget for marketing tools, you're the one who takes the final call, and you're the one who has to ultimately live with the decisions that you make. This is why it's important not be swayed by the endless number of tools on the internet. Every tool mentioned here is designed to help frazzled marketing consultants by easing their workload and making them better at their jobs. The best part is that they're all quite pocket-friendly, even for a consultant!