Testing software earlier in the development cycle is crucial as companies increasingly adopt an agile methodology in which applications are incrementally built and refined. That's why Gary King, who worked as CIO of T-Mobile before retiring from the company this year, recently joined the board of Soasta, a small company specializing in helping businesses assess and manage the performance of their websites.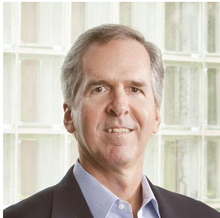 "It's a product that's evolved just beautifully with the capabilities and needs of IT organizations," says King, who implemented the technology while working in CIO roles at retailer Chico's FAS and T-Mobile over the past decade.
Why tech vendors love CIOs on their boards
As technology increasingly becomes a strategic lever for the business, corporate boards of insurance carriers, automakers and just about every industry are stocking up on CIOs. But technology vendors covet counsel from IT leaders who can help them inform and influence digital products and services.
Soasta CEO Tom Lounibos tells CIO.com that while the board included members with finance and auditing backgrounds, it lacked an essential component: the voice of the customer. So he lobbied the board to bring in King, whom he got to know well during customer engagements over the past decade.Lounibos made the case that CIOs have the broadest view of how digital technologies impact people and culture within businesses.
"We haven't had somebody representing our customers," Lounibos told board members. "We're a better company if we have somebody in the trenches using the technology." The board signed off and King officially joined Soasta in July.
[ Related: How one CIO became a corporate board director ]
Soasta's strength is load testing, essentially taxing a software system and measuring its response during both peak and off-peak conditions. Load testing is crucial for internet shopping, enabling retailers to gauge their websites' response times to peak customer traffic. Soasta, which earlier this year raised $30 million in funding, boasts customers such as Apple, Target, Walmart and Home Depot.
King credits Soasta with helping Chico's developers test the strengths and weaknesses of Chicos.com by pointing out areas of the site to work on and optimize in time for Cyber Monday traffic. The company, then a young startup, worked closely with Chico's developers.
King faced similar scalabilitychallenges after leaving Chico's for T-Mobile in 2013. As part of a website overhaul in support the r Un-carrier marketing campaign, King used Soasta to monitor website performance and user engagement of T-Mobile.com, reflected in data generated by millions of users accessing the website from their PCs, smartphone and tablet traffic. "The only way I know to stay out in front is to test, is to have technology that enables load testing and real user management," King says.
Performance monitoring buoys agile development
But there was a broader shift afoot in T-Mobile's IT department where Soasta proved even more valuable. The company needed to be even more nimble if it was going to compete with market leaders Verizon and AT&T. So King helped shepherd the carrier's transition from waterfall development to DevOps and agile methodologies, in which software is quickly built, rolled out and regularly refined.
[ Related: How CIOs can engage the board of directors ]
Adopting this approach, his team built new billing and customer systems and turned to cloud applications such as Workday and Office 365. It began running its customer experience layer entirely in Amazon Web Services. King essentially reimagined T-Mobile's IT as a web-scale architecture.
"As you move through that change process you have to iteratively test and as you move changes into production testing becomes the critical path to improvement," says King. "That velocity [that Soasta and agile enabled] is what allows all of the great marketing and promotions T-Mobile has been using with its Un-carrier strategy to gain market share."
[ Related: Tips on how to communicate with the board ]
Research supports King's comments. Gartner says web-scale systems comprised of interdependent custom software, microservices and third-party web services require frequent testing to locate bottlenecks, prompting programmers to make changes in the application architecture that bolster performance.
"The idea of a performance metrics-based approach to software development is beginning to resonate," Gartner said in a September 2015 report. The researcher pegs the market for testing software tools at $1.5 billion, growing 5 percent year-over-year.
Un-carrier, if not the drastic overhaul T-Mobile's IT department conducted, has resonated with consumers. Since the no-contract blitz launched in 2013, T-Mobile has nearly doubled its subscriber base from 34 million to more than 67 million.
Now King says he'll impart his knowledge about Soasta to IT leaders interested in the technology.
King is also an advisory board member for API management concern Apigee (which Google last week announced plans to purchase) and an advisor for the Center for Supply Chain Management at the University of Florida. He's also learning a new industry; helping his wife run a farm-to-table restaurant in southwest Florida.