The chief marketing officer (CMO) role has become ever-more important in modern organizations and enterprises around the world, propelled by the rise of digital marketing, big data, and the need to engage customers across multiple platforms, on a more personal, interactive levels.
But hey, no pressure.
We asked CMOs at established enterprises and burgeoning startups about what concerns them most about the job role and the market, as well as any advice they have for how colleagues can keep up with the rapid pace of change. Here are 10 of the biggest worries on CMOs' minds today.
1. CMO must continually prove marketing's value
Sanjay Dholakia is CMO of marketing automation software provider Marketo, and he often meets with other CMOs and hears about their concerns. "The top issue for CMOs is always what has kept them up at night: How to prove the value of what marketing does?" says Dholakia. "The difference between now and, say, two years ago is that marketers didn't have a lot of data before. Now they have lots of data and they have to make sense of it. They have a lot of marketing channels, too, and they have to tie them together to show value for what they're doing."
Even at times when the economy was stronger, marketers had to try to do more with fewer or the same amount of resources, according to Dholakia. At the same time, most marketers "aren't technologists or BI people, and they've been forced to try and figure it out." These factors, coupled with the need to prove value, make easy-to-use and easy-to-share marketing automation tools increasingly important, he says.
[Related: 12 questions to ask marketing automation vendors (before you buy)]
As the CMO of a marketing automation platform, Dholakia's opinion isn't a surprise. But he isn't the only CMO who feels this way. Last year, for instance, Juniper Networks transitioned from a "mish-mash of automation and insight tools … to a single marketing cloud environment" that will "provide better customer insights," according to the company's Senior Vice President and CMO Mike Marcellin.
"This also gives us a tangible framework for the marketing skills transformation that's required," he says. "By making these investments, we're able to offer marketers the most advanced tools and techniques to do 'state-of-the-art marketing.' These tools are a great way to provide growth and development to our current team and a great recruiting tool for others to join us."
2. CMOs need to contend with significant skills gaps
Many of today's CMOs and their team members "grew up when digital was something that happened down the hall," says Dholakia. "Now digital is happening in their departments, but they don't necessarily have the skills needed to deal with it."
CMOs need marketers who know how to use today's marketing technologies; think strategically about marketing; analyze the data generated by marketing platforms and make smart decisions; and know how to tell good stories across all channels, he says. CMOs should seek out "renaissance marketers," according to Dholakia. Unfortunately, these people are difficult to find, because many of these desired skills have traditionally been "silo-ed."
"Perhaps the most disconcerting challenge I face is the marketing talent shortage in major metropolitan areas," says Lisa Joy Rosner, CMO of Neustar. "As we continue to move at breakneck speed, finding and retaining data scientists and data analytics talent will become a major pain point for us."
One potential solution is to create "centers of excellence," with specially skilled teams that collaborate with other departments, Dholakia says. For example, a company might create a "content center of excellence," with team members who are adept at creating, managing and prioritizing content. The team would work with other functional areas of marketing and other departments to create a "single, consolidated body of content that is prioritized, produced, optimized, shared, and repurposed" in a consistent, efficient manner. Organizations could also have "marketing technology centers of excellence," he says.
3. CMOs must collaborate in new ways, with new partners
Jeffrey Fleischman, senior vice president, and chief marketing and digital officer with The Penn Mutual Life Insurance Company, says it's more important than ever for marketers to be good corporate partners. "All roads cross through marketing and digital, so it's important to work collaboratively across the company," he says. "We work with product, distribution, and technology to bring it all together in order to create and execute a strategy to grow our business."
Synchrony Financial established what it calls three "innovation stations," or cross-functional teams that work together to achieve "rapid, customer-centered solutions," according to Toni White, the company's CMO. "We have teams focusing on areas like mobile, data, and emerging technology. The biggest benefit has been to create an environment that fosters innovation and collaboration and ensures we have teams focused on delivering for our customers and exploring emerging technology to position us for the future."
[Related: What the hell is the difference between ad tech and marketing tech?]
It's also crucial for marketing to partner with IT, according to Neustar's Rosner. "I can't stress enough how important this relationship is and will become in the future," she says. "Our IT organization is deeply integrated within my marketing team. Communicating and building relationships with your IT, sales and product organizations will ensure you have the strategies and systems in place for reliable decision making. This year, we made sure our IT business partner was part of the 2016 marketing planning process. We worked together in lock step to make sure our strategy would be feasible, suitable, on time, and on budget."
4. CMOs must be willing and able to explain marketing to non-marketers
Marketing is about driving growth for an organization, so growth should be the CMO's foremost focus, according to Juniper Networks' Marcellin. As the company's marketing leader, Marcellin says he needs to not only drive growth but also measure impact in terms the rest of the business can understand. "If I'm talking about marketing qualified leads and click rates and social impressions, it means something to us marketers, but I need to be talking about pipeline, revenue, and customer propensity to purchase to resonate with the C-suite."
5. CMOs need to deal with digital's transition from 'one thing' to 'the thing'
A few years ago, digital was one channel among others that marketers had to "figure out" in order to drive brand engagement, according to Marketo's Dholakia. "Now it's the thing," he says, thanks to the mainstream adoption of smartphones, tablets, mobile apps, the Internet of Things and smart home automation, and with virtual and augmented reality on the near horizon.
Marcellin agrees that marketing's "biggest challenge is leading the transformation that's happening right now toward all things digital. It's a tremendous opportunity, and it impacts how we work, how we organize our teams, the tools we use, and our people's skillsets."
"Marketers have to figure out how to have a connected, consistent conversation with customers across all these things," Dholakia says. To reach modern customers in the digital age, CMOs often use many different tools and platforms, each with a database that doesn't always play nice with other tools. "You need one customer interaction system of record with a single view of the customer you want to engage with, to have information about what the customer does on your website versus your mobile app, versus email versus social. From there, you can create a consistent engagement with the customer."
6. CMOs must meet growing customer expectations
Consumers expect more than just attractive content design, according to Penn Mutual's Fleischman. "Today, customers expect smart, intuitive, personalized experiences across all channels."
At the same time, "the definition of content has changed. Before, it was just about having content, and in our industry that meant PDFs or brochures," he says. "Now, no matter what company or industry you're in, you have to be in the publishing business. Content needs to be relevant, consistent across channels, and informative. And more and more, it has to provide insight. If it can educate, the brand becomes more trustworthy and relevant."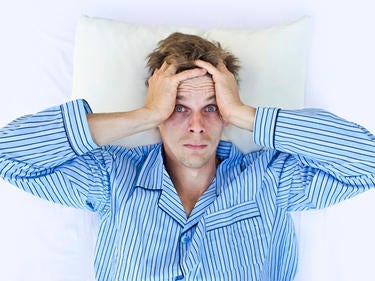 To better meet growing customer expectations, CMOs "must stop thinking purely as just a CMO and focus on how to become more technology- and data-focused," according to Fleischman. "Our strategy at Penn Mutual has been to create an integrated, omni-channel experience based on data. We're able to create personalized, meaningful experiences for both of our audiences, advisors and customers."
7. CMOs need to engage young consumers
Penn Mutual wants to "recruit younger talent and educate them on the importance of life insurance as part of their financial future," says Fleischman. To this end, the company partnered with Drexel University's business school, and it is working with students to help it better understand how consumers want to engage with insurance companies.
"We've shared with the students some of the challenges our industry is seeing, and we've encouraged them to be creative and innovative to come up with new and better ways of doing things," Fleischman says. "The idea behind this program is to go right to the source. If our challenge is getting to know this generation and what their needs are, why not ask them for advice?"
8. CMOs can't control the message like they used to
Veeam CMO Peter Ruchatz says the company's customers and resellers are more informed and better connected than ever before. "They can access so much user-generated content, like assessments, ratings, opinions, recommendations, and warnings much easier today," he says. "As a result, customers will lean towards that source of information more than what the (marketer) has to offer because by default they trust their peers more."
[Related: How (and why) marketing tech fails to deliver on its promise]
As such, it's essential that CMOs engage their communities as much as possible. "Make those who successfully use and are invested in your products your advocates," Ruchatz says. "You can't control influencers in your market. But be known to them, engage them, show respect. All that requires is a minimum of customer satisfaction and reputation, earned with a top product and customer experience."
9. CMOs must stay current on new channels
New marketing and communications channels seem to pop up every week, but CMOs need to do their best to stay on top of them. "Marketers need to continuously have their finger on the pulse of the channels their customers are getting information from," according to Alicia Tillman, CMO of SAP Ariba. "[T]his includes both traditional channels, such as print and events, and modern ones like digital and social. Most organizations have multiple buyer personas they need to speak to, so taking the time to define them and assemble an organized strategy to drive a strong brand message that appeals to them across channels is key."
10. CMOs must make sure everyone is on the same page
"One of my biggest challenges is keeping globally dispersed departments working as a cohesive team," says Jennifer Stagnaro, CMO of SugarCRM. "Our core marketing team resides in six countries, and I need to make sure everyone is regularly communicating, sharing content, and teaching each other best practices."
Stagnaro tries to get everyone on her team together under the same roof as frequently as possible. "It's also important that everyone connect informally," she says. "We have icebreakers, social events and time built into the schedule for people to get to know each other. It's especially important that our team members in smaller markets don't feel isolated."
Geographical barriers aren't the only issue. "Another challenge is to keep the full marketing team acting in harmony in this context of rapid change," says Dan Rogers, CMO of Symantec. "We're launching 12 major products over the next year," Roger says, which will be the company's "biggest-ever" rollout of products. "Behind every launch is a hive of activity, of coordination, of all the moving pieces, of interaction between product, sales and marketing teams. All three pieces of that triangle need to be in tight orchestration, and communication is king."
Roger says marketing should serve a translation function between what a company built and what customers need. "A good translator needs to speak both languages fluently. So my advice is to learn both languages. Understand the product roadmap —what are the choices and tradeoffs the engineers or developers have made, and what were they trying to solve? Then keep a close pulse on the customer and keep your channels of listening and learning open."