When Joe McBreen took over as CTO of St. Vrain Valley School District (SVVSD) just outside of Denverin July 2009, he was on top of the world and thought he'd be living a dream. But it almost immediately became apparent that he'd stepped into a nightmare. In a presentation at ITSM consultancy, education and training provider Pink Elephant's Pink16 conference earlier this month in Las Vegas, McBreen began by sharing an anecdote about one of his most memorable on-the-job experiences.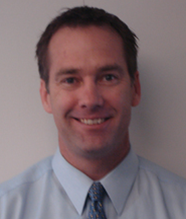 Shortly after he started, Breen heard noises and raised voices in a hallway outside his office. When he went to see what the problem was, he walked into the middle of a quickly escalating verbal brawl between two managers.
"Working in District Technology Services (DTS) was worse than a mess — it was a horror story. I mean, there was literally fighting in the hallways. I witnessed that screaming match, and I had to break those two up before it got physical. That was my first clue. Then, I started interviewing people. I talked to 117 people in my first 90 days on the job — administrators, principals, custodians, teachers, parents, students — and with every person I spoke to I got more and more depressed," McBreen says.
Other district departments loathed working with DTS, McBreen says, so much so that instead of referring to the department as DTS, they were simply known as The No Department.
"When I first came on board, DTS was fractured, cliqueish. There was no focus on organizational goals, we didn't work well with others in the district, internal and external communication was poor and we had very little backing from leadership," said Steve Borecky, IT director at St. Vrain, in an audio clip McBreen played for attendees.
Over the next seven years, McBreen and his team turned the ship around, using an unorthodox approach and a generous helping of stubbornness. Now, McBreen says, the district's employees, administrators, parents and students love his department – but it certainly didn't happen overnight.
"We were really excellent at being horrible. That's how the story began and it was not a fun place to work. Years later — let me repeat that. Years later, people in the district love us. They bake us cookies, they send glowing emails — we get Christmas presents. They don't call us 'The No Department' anymore," he says.
[ Related stories: 4 things employees hate about IT (and how to fix them) ]
A recipe for culture change
How did McBreen achieve this, while maintaining 86 percent of existing staff? And with an average tenure on-staff of about 19 years? The answer: He created a cookbook.
"I was going to turn this culture around if it killed me — and it almost did. A lot of people didn't think it would work, because we had a lot of cerebral, business-type stuff to handle, but if we ever were going to move forward with that, we had to address the culture first. I was determined; I started by focusing on the culture, and building a culture of trust and engagement by following 'recipes,'" McBreen says.
McBreen offers a list of seven 'recipes' for culture change in an organization, including one he calls 'Huddle Hash.' The premise for Huddle Hash is frequent, short meetings devoted to team-building exercises that encourage trust, engagement, fun and camaraderie.
"This is not rocket science. If you can read, you can follow a recipe — but remember that this is not a 'microwave fix.' You have to devote the time and energy into doing these kinds of things consistently, and you have to adapt them to the unique aspects of your own organization and challenges," McBreen says.
Here's how Huddle Hash works: First, schedule a time for your team(s) to meet. At first, McBreen says, DTS met weekly, though now they've extended the time between Huddles to twice a month. Second, start with short meetings. At first, DTS Huddles were scheduled for about fifteen minutes, though now they are an hour long.
Each Huddle has four distinct features that happen in each meeting, McBreen says: Motivation, Appreciation, Recognition and an Activity.
[ Related stories: Anonymous employee feedback tells only part of the story ]
Motivation
When's the last time you cheered on someone you worked with? McBreen says, for example, members of his team began encouraging each other and literally cheering on team members, even for mundane tasks. "My administrative assistant processes a lot of purchase orders. Sometimes we will stand behind her and cheer, and high-five each other — 'Way to go! You enter that vendor name! Hooray! Way to process those order codes!' and it seems really hokey, but it gets everyone smiling, and everyone laughing, and it's fun. It builds on a relationship," McBreen says.
Appreciation
McBreen's team began using and distributing "Above and Beyond" cards to others outside the department. These cards serve as a special thank you to anyone who's gone out of their way in a professional or personal capacity to help another, he says. "What's great about this is that I notice that people who've received a card, even if it's been years, they keep them. They display them proudly in their workspace. How special is it, and how human is it just to say, 'I see you, I acknowledge you, and I appreciate you'?" he says.
Recognition
DTS also regularly uses a handmade 'Spring in Your Step' award — referred to as Springy — that passes from teammate to teammate in recognition for those who brighten another's day. Springy became so popular that team members began taking the award on their travels, and photographing it in different locations, then asking team members to participate in guessing its location.
"This is a way we can recognize and honor people's contributions in a very public manner. Springy also has a thumb drive attached where recipients can record audio or video about what it means to them, and in this way we have a living memory. It's so cool!" McBreen says.
[ Related stories: 3 tips for successful 'stay' interviews ]
Activity
This is the meat of most team-building exercises, getting to know and trust teammates through games, or through physical and mental challenges. McBreen admits it sounds corny, and that at first, everyone was skeptical and cynical about both the Huddles as a whole and the activities, in particular. "At first, as you can imagine, there was a lot of, 'Oh, jeez, I gotta show up pretend to do this team-building garbage' and there was not a lot of enthusiasm. But I just kept doing it, week after week, 15 minutes at a time and, slowly, things started getting better," McBreen says.
Today, DTS has participated in over 130 Huddles, and this little bit of weekly teamwork has paid huge dividends.
"We had a new candidate ask us, 'What do you like about working here?' and everyone looked at each other and I answered, 'I like that ideas I've had are actually implemented. I've seen changes brought about that were based on ideas I'd had. Everyone's opinion is valued — there's nothing I'd be afraid to bring up to leadership,'" says Dan Brauch, an IT manager at SVVSD.
"Teams are empowered, we've become very customer-service focused; employees are staying put even though they're offered a $10,000 to $12,000 increase in salary elsewhere. Communication has improved exponentially both internally and externally. Other departments tout our culture and try to emulate it. People like coming to work. And, based on this culture, we can provide leading edge technology to the district with a minimum number of employees," says Borecky.
If you're ready to try it for yourself, McBreen offers six other "recipes" for ways to address culture and engagement challenges, including Quote and Question Quesadilla; Special Guest Soufflé; Book Study Sundae; Our Values Meal; Mantra Minestrone and Culture Club Coffee. While it takes commitment, dedication and a lot of time — McBreen stresses that it took DTS years to turn things around, but that if you feel like a culture adjustment is needed in your organization, it's definitely worth a taste test.