Healthy tensions between CIOs and CMOs are very much alive, with the former building hardy IT systems and the latter rapidly acquiring new marketing technology. But IT and marketing are going to have to work more closely together if they are going to deliver on the digital transformations their CEOs are demanding, says Kevin Cochrane, CMO of marketing software provider Jahia Solutions Group. A big reason is big data, which requires the CIO's technical proficiency to collect and analyze data from a variety of customer touch points, something a CMO is ill-equipped to do, he says.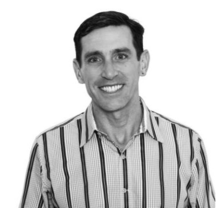 "[CIOs and CMOs] are in the bunker together, and they're forced to learn how to get along, support each other and collaborate," says Cochrane who has worked with CIOs in various marketing and product development roles at Interwoven, Adobe and Day Software. "The pressure from the CEO is: You go figure this out and [the CIO and CMO are] have to come up with a framework to have a dialogue."
[ Related: Meet tech's new odd couple: the CIO and CMO ]
An outsider might be forgiven for failing to understand how digital transformations can be compared to pitched battles for survival in the trenches. The inside story is that most CEOs are ordering digital transformations because they see them as table stakes for competing in a world gone increasingly digital. With analog revenues flattening or declining, CEOs are seeking more revenue from their digital businesses and have told Gartner that digital revenue will increase by more than 80 percent by 2020.
What CEOs are saying to CMOs and CIOs
"CEOs are telling CIOs and CMOs to put in place a new foundation for digital business," Cochrane says. "The CEO tells the CMO I want a strategy for customer experience and he tells the CIO to make it happen." IT has to enable marketing with tools and extend those tools to every customer touch point. That requires CIOs to account for every customer interaction with the corporate brand across the call center, physical stores, online and mobile devices.
[ Related: How CIOs will refine digital transformation in 2016 ]
As Forrester Research analyst Sheryl Pattek told CIO.com for the February digital magazine, "Customer experience is becoming a hot button — not just for the CMO, but across the C-suite. Customers expect a consistent experience, and they expect a company to know who they are from device to device and from touch point to touch point. You can only do that with technology."
Cochrane says that while the CMO has traditionally owned the customer experience with little influence from the CIOs, that needs to change because of the vast amount of information streaming into businesses from social media, as well as from various Internet-connected devices. With the data surface broadening so much, CMOs need help from the CIO. "Marketing can't consolidate this data from different systems and sources," Cochrane says. "Someone needs to take a holistic view across the entire marketing technology and IT landscape and put in place a business strategy, and technology strategy and implementation plans for a 360-degree view of the customer."
CIOs have begun implementing Hadoop software and other emerging data management technologies to help separate signal from noise.
[ Related: 10 things that keep CMOs up at night ]
One challenge CEOs face is CMOs' tunnel-vision like focus on customer acquisition, when they should be considering how to reach every consumer across the enterprise. "The CEO has to have that conversation because a lot of CMOs don't care what happens in the call center or the [sales] field," after they acquire the customer, Cochrane says. "A lot of CMOs just want to focus on campaigns and get on Ad Age." And the CEO separately tells the CIO to help the CMO because they lack the tools and skills to build an operational plan for customer experience lifecycle.
CIOs, CMOs remain far apart
How much headway are CIOs and CMOs making together in their digital transformations is unclear. As the CIO.com digital magazine noted, CIOs and CMOs at Akamai and SAS Institute have enjoyed fruitful partnerships. While one might expect that of two leading technology providers, they still may be outliers. Some 49 percent of the respondents said the CMO-CIO relationship has become much or somewhat closer and more collaborative in the past three years, while 43 percent said it has remained the same, according to CIO.com's 2016 State of the CIO research.
However, only 51 percent of the respondents said that the two parties are working together to select and deploy marketing technologies at their organizations, suggesting both that shadow IT is alive and well and that a disconnect remains between the move-fast-and-break-things CMOs and their cautious CIO counterparts.
Cochrane says CIOs and CMOs must continue to become more simpatico to establish long-term advantages and differentiation in an intensely competitive market. And with all apologies to the 6 percent of large organizations with chief digital officers, the CIO has largely taken the lead in executing the digital strategy, Cochrane says.
"The CIO is becoming this transformational business leader that works with the CMO, but in turn goes to every line of business and says how 'do we start optimizing your customer touchpoint so that each and every customer interaction is a brand moment that drives loyalty, engagement and advocacy,' " Cochrane says.