Concerned with cybersecurity breaches and digital disruptions, corporate boards are installing seasoned IT leaders who can balance data protection with innovation. In fact, the number of CIOs serving on Fortune 100 boards in the past three years has grown by 74 percent, according to a 2017 Korn Ferry study.
And with good reason. Forty-eight percent of board technology conversations center on cyber risk and privacy topics, while 32 percent are concerned with technology-enabled digital transformation, according to research from Deloitte, which offers a CIO's guide to engaging with the board.
Not having someone at the table who understands digital transformation is a competitive disadvantage, says Diana McKenzie, former CIO of Workday. For example, McKenzie says that many corporate boards don't understand the landscape regarding cybersecurity threats. "It's becoming a major factor now for many boards," McKenzie tells CIO.com.
CIOs meanwhile view boards as platforms for burnishing their business acumen, where they can demonstrate their ability to analyze anything from balance sheets to 10-K filings. Technology leaders shared their experiences landing board seats and offered advice for how up-and-coming peers may do the same.
Passion, board bio are critical
In April 2018, McKenzie was two years into her role as CIO of Workday when she got a surprise call from an executive recruiter. Insurance provider MetLife was looking to install a seasoned tech leader on its board, the recruiter told her. Was she interested? Absolutely. McKenzie, who had previously worked as CIO of biotechnology firm Amgen, is passionate about the health-care sector. After a whirlwind courtship, MetLife installed McKenzie in November 2018. In July, McKenzie also joined the board of health-care technology concern ChangeHealth. McKenzie offers the following advice.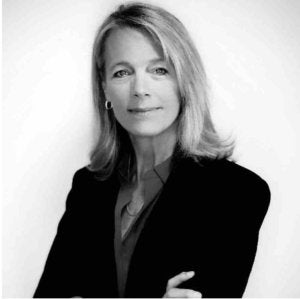 The what and the why. The first step in seeking a board seat is being certain about what industries you're the most passionate about, says McKenzie. "It starts with knowing why you want to be on a board," she says.
Crush your board bio. Crafting your board bio isn't like agonizing your resume, in which you list your accolades in reverse chronological order. Rather, you're regaling board members with a one-page narrative about your experiences that support your argument for why you should be on the board. Have you scaled global businesses, or created digital products or revenue streams in your previous roles? Play that up. "It's who you are and where you can bring value," McKenzie says, adding that it's critical to distill what the board must know about you.
Two ears, one mouth. The first board meeting can feel like drinking from a firehose of information, so listen well and chime in only where you can add value. Sometimes a baptism by fire is the best way to get acclimated. At McKenzie's first board meeting for MetLife, the top action item was about finding a new CEO. She listened, synthesized the information, and thought about how to frame questions for future discussions. "It really is two ears and one mouth," McKenzie says.
Keep current. In the past, it may have been acceptable for board members to prepare for quarterly meetings by reading up on topics to be discussed. But businesses are changing so rapidly that board members must be "students of industry." That means reading analyst reports and regulatory updates, while also keeping a finger on the pulse of succession planning, talent management and other critical topics. McKenzie also keeps fresh by cultivating relationships with venture capitalists and by interacting directly with MetLife's tech team, to whom she occasionally recommends relevant startups.
Referrals, networking pave the way
While working as vice president of talent at PayPal in 2016, Kirsten Wolberg secured a role as board director and audit committee member at tech firm SGI. Wolberg, now CTO and COO of DocuSign, says a Deloitte consultant referred her to SGI, which was looking to diversify its board. Wolberg advised SGI on the strategic direction of its product line until HP Enterprise acquired it.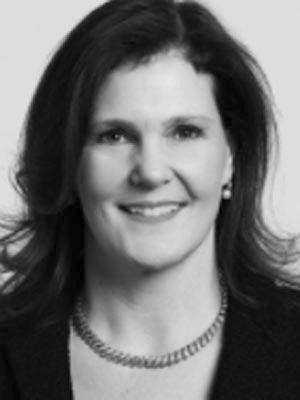 Wolberg in 2016 also joined the boards of Sallie Mae and its industrial bank subsidiary, which she says coveted her technology expertise, as well as her financial services background.
"I've had a great and successful career in technology and wanted to look at the technology as well as business problems from a board perspective," says Wolberg. The SGI and Sallie Mae roles gave Wolberg a window into mergers and acquisitions and other strategies she might not have experienced.
Network in the right places. Wolberg says CIOs looking to join boards should attend networking events focused on building board skills. Wolberg says many CIOs attend CIO networking events but don't branch out to other networks that may help them explore board work and other opportunities.
Word of mouth. Many public board and other opportunities come from serving on non-profit boards. The Deloitte consultant who connected her with SGI served with Wolberg on the Leukemia and Lymphoma Society board. Moreover, Wolberg says she wouldn't be working at DocuSign if she hadn't gotten a tip from a peer who serves with her on the board of YearUp, a workforce development entity.
Seek professional help. Word of mouth helps, but sometimes CIOs need a different push. Wolberg noted that consultancies are great matchmakers because they work with the world's largest companies and know plenty of candidates to recommend for culture and skill fit. Organizations such as Deloitte's onboarding academy, for example, work with executive leaders to help build out board resumes.
Boards help CIOs refresh old skills
Kristin Darby, CIO of Cancer Treatment Centers of America, has been serving on community boards for the past decade. But she couldn't pass up the opportunity to join the board of non-profit biotech entity Addgene, which she says allows her to become familiar with new types of genomic research intended to tackle cancer.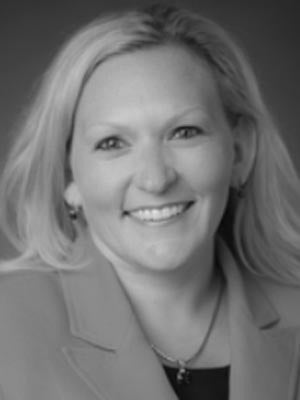 "It exposes me broadly to upstream activities that affect my current job," Darby says. For example, Addgene has helped Darby learn about CRISPR technology.
Darby also saw Addgene as an opportunity to refresh her financial skills. She formed the group's audit committee and instituted board-level financial governance the organization lacked. Darby also serves in customer innovation advisory roles with Salesforce.com and Infor, where she is able to get insight into and influence the technology roadmaps of her strategic vendors.
When companies come calling. Sometimes companies will come exploring with job opportunities, but CIOs are quite happy where they are. It's happened more than once to Darby, who says she politely declines but may tell companies that she might be interested in a board role. And word travels fast. "I haven't joined a board that way, but if a seat comes open they'd think of me," Darby says.
State your preference; know your limitations. Some people prefer private boards, while others love the thrill of public company boards, where stakes are higher and the personal liability is greater. Darby says she doesn't currently have time for such public boards, which tend to meet monthly (she has a quarterly meeting-only rule). Those who do crave the public boards challenge had better be on point. "You don't want to make a mistake early on in your board career because it can hamper your progression long term," Darby says.
Understand the food chain. Know how boards operate, and know the responsibilities of your role before beginning work. For example, a board secretary must know how minutes work. And don't vote if you don't have authority to vote. "You want to perform to the standards of your role because gaps will be noticed," Darby says.