Content creation in ecommerce isn't something that is by any means easy to get right but when you do, the results will speak for themselves in terms of conversions, brand recognition and engagement.
2015 was a great year for brands beginning to really leverage content on their ecommerce stores and 2016 is set to continue this tradition as more and more become aware of its importance in the customer experience and journey. These days, it's is a crucial component of remaining competitive within your industry and its importance will only grow.
Whilst content on ecommerce sites might not immediately be the thing that you think of when it comes to driving sales and conversions, there is a huge amount of value to be had in reaching users at earlier stages in the buying process. Larger retailers like Wiggle and REI are very strong examples for using content to position themselves as an authority, with various different objectives, but merchants of all sizes are now allocating large proportions of their marketing budget to content strategy.
Great examples of content & commerce
The role of content in ecommerce is something that requires a lot of thought and is largely influenced by the type of products that you're selling and the demographics that you're targeting. Wiggle, mentioned previously, do very well at creating buying guides, which positions their products in a very strong light, whilst also generating lots of traffic.
There are plenty of examples of retailers out there who are excelling with their content creation and I've outlined below some of my top picks for ecommerce stores who are really putting their content front and centre with their online stores:
MR PORTER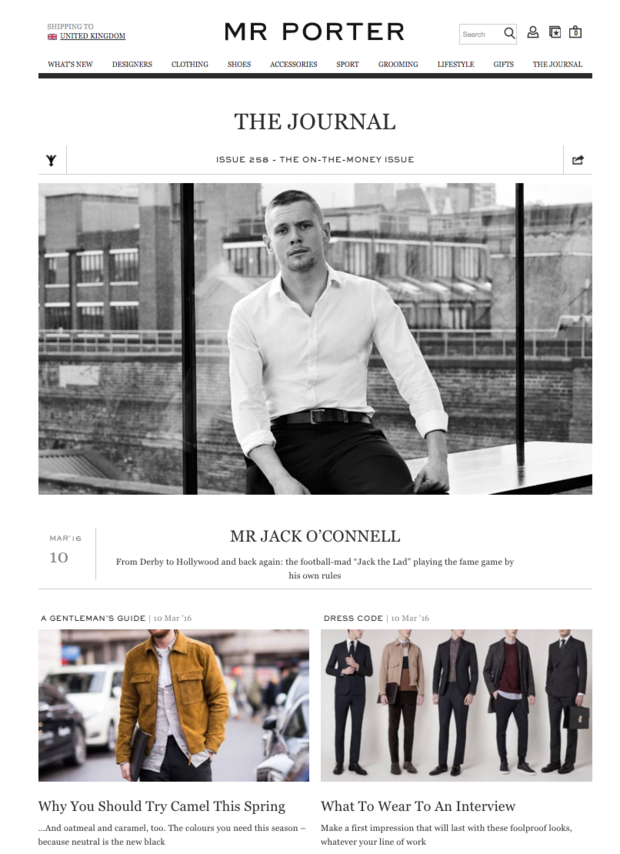 Mr Porter is one of the UK's leading menswear ecommerce stores but they are, perhaps equally as well known for their excellent Journal which houses a whole host of compelling content which generates large amounts of traffic to their site which can then be channeled to relevant sections of their ecommerce store.
Mr Porter's Journal is one of the best examples of editorial, lifestyle content being utilised to leverage products on the ecommerce part of the site and has become an established online presence in its own right.
Poler Stuff
Poler Stuff are a retailer of outdoor lifestyle / camping clothing and accessories and they boast a highly engaging and aspiration "Adventures" section on their ecommerce store which shows their superb array of goods being used in jaw-dropping landscapes across the USA which will help to compel consumers to make that purchase.
Content is crucial to SMEs like Poler Stuff as they are very much in their brand recognition and awareness phase and it is the perfect time to begin creating first rate content that will resonate with their target audience and, in turn, make them brand ambassadors for Poler Stuff.
Brewdog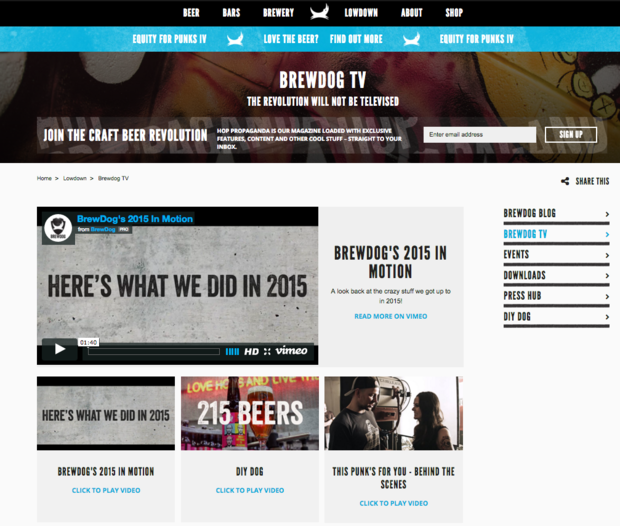 Craft beer is big business nowadays and one of the UK's leading craft brewers is Brewdog who are definitely a retailer who are using content as a driving force behind their sales tactics and they even have Brewdog TV which is a excellent source of craft beer related videos from the ever expanding brewery.
Youtube is, of course, one of the biggest influencing channels for retailers today and making sure it is leveraged as such has become a main goal for a lot of ecommerce stores. It is important for Brewdog to use different types of content as they're a lifestyle brand and not all their target demographic will be looking for the same types of content from them.
Fitbit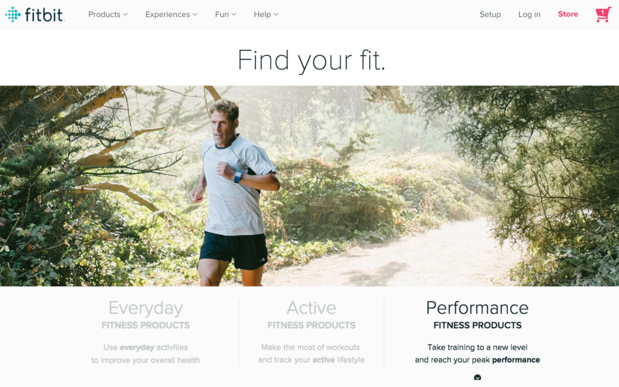 Fitbit have really emerged as one of the leading names in the wearable fitness technology sector and this is, in part, due to their fantastic ecommerce website which is incredibly content rich with consumer friendly sections such as "Find Your Fit" which helps find the perfect device for your requirements.
Offering buying guides like this one from Fitbit is becoming an increasingly popular (and effective) means of driving traffic to an ecommerce store through well thought out, and helpful, content that is, of course, created with the intention of generating a sale but does so in an informative and transparent way.
Buying guides are likely to be the sort of content that most retailers will see as a cornerstone of their content creation in 2016 and brands like Fitbit are a fine example of how to get it right.
Why content is so important
In ecommerce, content is one of the cornerstones of driving sales and, when done right, will help keep bringing customers back time and time again. Putting the consumer's mind at ease about their purchase is why content is so important for ecommerce stores.
The online shopping experience is, of course, an entirely different one to shopping in a bricks and mortar store where the goods can be presented to you in a very controllable and regimented way. It is different online and the use of clever, innovative and engaging content in an ecommerce environment is the most effective way of engaging your customers online in a way akin to you would in a physical store.
Ecommerce stores are increasingly moving towards a whole new buying experience that doesn't just focus on the selling aspect but which also provides the consumer with an enriching content experience which keep them coming back time and again.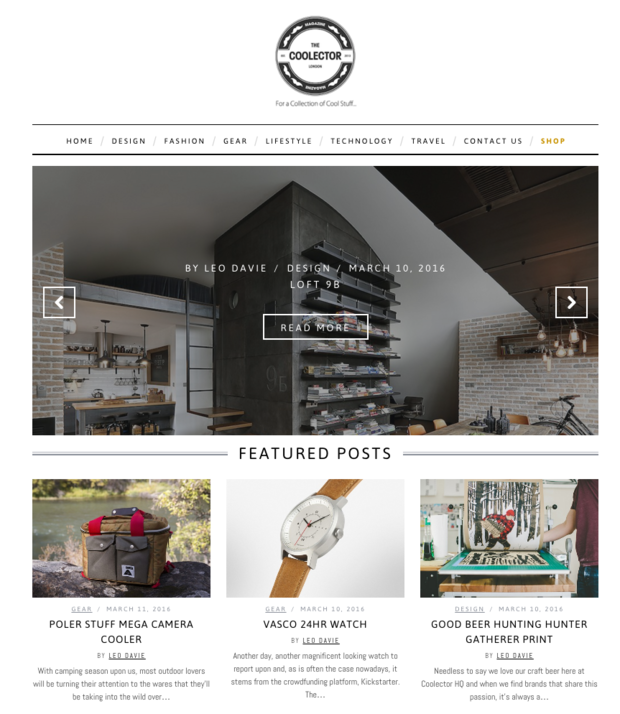 Another trend that has become more common over the last 12 months is an increasing number of publishers e.g. editorial magazines etc will be leveraging their content and branch out into an ecommerce store off the back of it.
My friend Leo, for example, owns a website called The Coolector which is a men's lifestyle magazine that has recently opened a small ecommerce store as well which is a good example of this as are sites like Grazia who have recently gone ecommerce too. This is something that we're likely to see more of in 2016.
Conclusion
To conclude, it's clear that ecommerce stores are going to be going that extra mile in 2016 to make sure that their content creation is as engaging, innovative, interactive and useful as possible because it makes a real difference to conversions and helping to continually drive traffic to the online store on a regular basis.