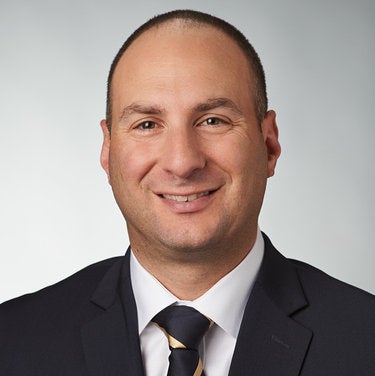 The CIO role is evolving quickly, particularly in the energy sector. Resource companies need to balance growing consumer needs with evolving technologies. Brian Rich is Vice President and CIO of CMS Energy, supplying most of Michigan's power. He shared his approach to leading the tech charge.
Each CIO has a different focus. What is your primary goal at CMS Energy?
Growth of tech and digital investments at CMS Energy is increasing exponentially. With that, a CIO has tough choices every day on where to spend their time: There is no shortage of production incidents, highly visible programs, answering emails about budgets; but given how expansive the technology footprint is at our company and how strategic it is, putting yourself 100 percent into that vortex limits the influence a CIO can make.
My focus is exactly the opposite. If I'm at my desk, we're losing. I easily spend 50 percent of my time with my workforce, cultivating ownership in the organization. I want them to look at our organization and see their fingerprints all over it.
The other half of my time is the external portion – getting into the business partner communities of our companies and listening to where IT needs to go. I boil my focus areas down to listening and influencing.
How are you using tech to take advantage of new energy opportunities?
I think every business out there sees technology directly connecting to the core of their business versus traditional back office functioning. For years, our customers didn't think of us much beyond a commodity. We had a debtor's relationship: Customers called us when their power was out, we called them when their bill was due.
Today, customers want to become a more active participant in their energy use and even where their energy is sourced. We give them more real-time information into their energy use with smart grid tech, help them manage their use, energy efficiency programs and communicate via their channel of choice.
Operationally, gone are the days of big base plants that run 24/7 for the bulk of power. Sources from smaller plants, intermittent renewables and even consumer-generated power are being enabled by smart use of big data.
In which ways has the Internet of Things affected your security and approach to tech?
Our sector is right at the top of the list when it comes to possibilities with the Internet of Things. Our job is to enable the benefits of IoT, but part of that enablement is making sure it is safe and secure for our customers.
You're naturally increasing your cyber assets through IoT and, in our case, in a very geographically distributed way: New networks across our whole area. Many of the new players have found themselves in the software business by accident. Therefore, our architecture assumes individual devices can be compromised. We engineer on the premise of mutual distrust. The security challenges are very real, but so are the business opportunities.
How are you balancing your expertise with bringing other departments into the tech decision making?
The traditional model where people have a problem and they go to the CIO, who was the resident technical expert is dead. CIOs are increasingly not the resident technical expert, myself included. CIOs also have the same, if not more end-to-end knowledge of processes as our business partners, and they in turn have more technical expertise, so the truth is that it has to be a collective partnership.
The business should never feel like IT management is being done to them. It is a recipe for poor partnership and eroding discipline.
What will be the biggest evolution in your CIO role in the next five years?
I could throw in every buzzword: Social, mobile, analytics, cloud. But what I always tell people is that IT will be the exact same thing, except much, much faster.