Despite its strong reputation for customer service, it's no longer enough that Starbucks baristas know your name and what pastry you like to pair with your favorite brewed beverage. The Seattle coffee purveyor wants to use its software to learn more about you — and boost sales, too.
That's the gist of a presentation new Starbucks CTO Gerri Martin-Flickinger gave last week at the company's annual shareholder's meeting, where she said the company will tailor experiences to consumer preferences regardless of what store they visit.
Personalized service has become the Holy Grail for retailers seeking the combination of physical and digital touchpoints with which to surprise and delight consumers. On the digital front, Starbucks has achieved this through its mobile app, which allows users to earn loyalty points as well as order and pay for food and drinks in advance.
Coffee maker uses purchase history to get personal with customers
"With about 90 million transactions a week we know a lot about what people are buying, where they're buying, how they're buying," said Martin-Flickinger. "And if we combine this information with other data, like weather, promotions, inventory, insights into local events, we can actually deliver better personalized service to other customers."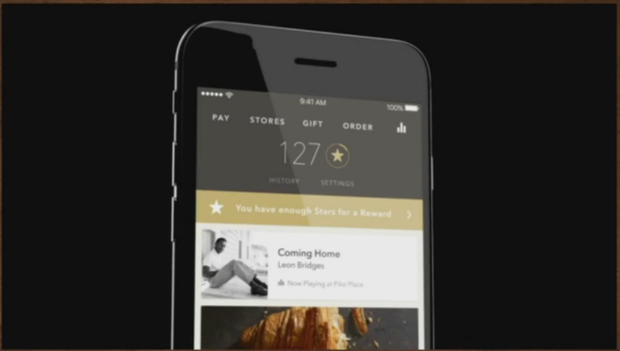 Those 90 million weekly transactions generates a wealth of data that Starbucks plans to tap to combine consumers' purchase history with location and time of day to make suggestions as they arrive at stores. For example, a consumer who pulls into a Starbucks drive-through that they've never been to before will be greeted with a personal experience. As Martin-Flickinger says:
"We detect you're a loyal customer and you buy about the same thing every day, at about the same time. So as you pull up to the order screen, we show you your order, and the barista welcomes you by name. We also show you your favorite treat in a picture at the same time. Does that sound crazy? No, actually, not really. In the coming months and years you will see us continue to deliver on a basic aspiration: to deliver technology that enhances the human connection."
What might this personalized drive-through experience look like on a practical level? The proximity of a consumer's smartphones at a drive-through could alert Starbucks point-of-sale systems that Bill Smith has arrived and usually orders, for example, a triple espresso with a blueberry muffin. The POS software might assemble the order, allowing the barista to show it to Smith and tap the button to send it through.
Innovative retailers with strong digital track records tend to have more latitude than other companies to try new things. But some think Starbucks might be better served bringing its sophisticated technology to bear in other ways.
Forrester Research retail analyst Sucharita Mulpuru was less than enthused about Starbucks' plans, telling CIO.com via email: "I'd rather have a mechanism to give feedback when the Starbucks espresso machine is broken or the store isn't open on time, which has happened to me twice when traveling." She also says Starbucks may be better off creating a service that text messages users of the mobile order and pay feature to alert them when their order is ready.
Upgrades to mobile app on the way
Mobile order and pay, which logged more than 7 million transactions in the past month, was arguably the company's surprise technology breakthrough in 2015, inspiring more stickiness for mobile app that has already has 17 million users globally.
Next month Starbucks is updating its mobile app to include personalized recommendations, offering discounts or rewards points for items that consumers have purchased in the past. Moreover, consumers will now be able to redeem loyalty rewards via mobile order and pay. Johnson says the company will launch upgrades to its mobile app and loyalty program on April 12. "Clearly, technology is playing a bigger role at Starbucks," says Johnson.
The meeting was something of a coming-out party for Martin-Flickinger, who joined Starbucks in November after refashioning Adobe as a maker of cloud software. To get acclimated to her new role, she worked behind the counters at some stores, and learned how the company upgrades and recalibrates its warming ovens and coffee machines over the Internet.
"Today's retail store is becoming hyper-connected in a way we've never seen before," she says.