Nordstrom has hired as CTO former entrepreneur and Amazon.com manager Kumar Srinivasan, who will work to improve technology operations for a fashion retailer whose profits have plunged recently. Nordstrom said Srinivasan's experience cultivating agile development and implementing cloud software will help shape its "technology agenda."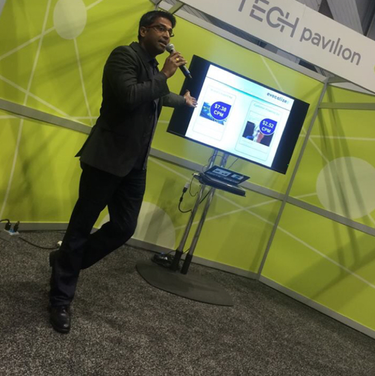 "We're bringing Kumar to Nordstrom at an important time as we are positioning our technology organization to better support our long-term growth plans," said Nordstrom CIO Dan Little in a statement.
The company said Srinivasan will make technology more efficient, optimizing engineering and software productivity across Nordstrom's service and experience, loyalty and marketing, engineering and supply chain units. He will identify and develop opportunities that "deliver a competitive advantage and bottom-line returns," the company said.
Retailers' tale of woe starts and stops with Amazon
Technology restructurings have become a familiar story for retailers struggling to compete with Amazon.com, whose widening selection and speedy delivery have eroded sales at brick-and-mortar rivals. Target and Wal-Mart Stores are jockeying to find the right mix of physical and digital touchpoints with which to entice consumers. Wal-Mart has rebuilt its technology stack, while Target is upgrading its supply chain software. Some 68 percent of retailers Forrester Research surveyed said they boosted their spending on commerce technology between 2014 and 2015.
[ Related: What you can learn from Nordstrom's use of the cloud ]
Nordstrom declined CIO.com's requests for interviews with Little and Srinivasan.
But its public statements and actions suggest a sharp focus on instituting nimble business processes and eliminating projects that aren't generating value. Nordstrom bolstered online sales and market-share gains in 2015 but its profits dropped 17 percent to $600 million while expenses rose 10 percent for the full year ending in January. GeekWire reported that Nordstrom laid off 120 people in March, which included an undisclosed number of employees on its technology team — a curiosity at a time when most tech departments can't hire talent fast enough.
"With our increased investments to gain market share along with the changing business model, expenses in recent years have grown faster than sales," said Nordstrom CFO Michael Koppel during a conference call with financial analysts in February.
[ Related: 11 most memorable social media marketing successes ]
Koppel said Nordstrom will focus on fewer, more meaningful projects, such as a merchandising solution that supports seamless integration across multiple channels. He also said the company is accelerating efforts to "re-platform our architecture to streamline development while reducing costs." This year, Nordstrom plans to spend $300 million on technology and ecommerce – the same sum it spent in 2015.
Nordstrom cuts its teeth on many things
Many retailers struggle as they try to build or invest in new technologies without knowing whether those tools will augment the customer experience and build brand loyalty, says Gartner analyst Robert Hetu, who added that he has no inside knowledge into Nordstrom's plans or strategy. "They may have been trying to boil the ocean and by cutting back on the staff and the thought may be: How do I go back and find what technologies that will make the difference?" Hetu says.
Nordstrom hasn't been shy about testing new technologies — or disrupting itself when it believes something isn't working. In 2010, it was among the first retailers to launch an innovation lab.
In 2013, Nordstrom pulled the plug on a beacon pilot test that used Wi-Fi signals from smartphones to track customer movement in 17 stores after shoppers complained. In 2015, Nordstrom scaled back the innovation lab approach, instead pairing technology innovators with business groups to launch a texting app that let shoppers buy merchandize suggested via text messages from in-store sales associates.
Srinivasan comes to Nordstrom with more than 18 years of technology and product management experience, including most recently as co-founder and CEO of marketing software maker Evocalize. He also spent a year as CTO for Bazaarvoice and chief product and technology officer at Lockerz. From 2005 until 2010, he worked in general manager and vice president roles for Amazon's Payments unit.