As the world increasingly relies on data to conduct business, traditional companies are embracing the notion that they must refashion themselves as technology organizations. Pitney Bowes is doing just that, evolving from a 96-year-old manufacturer of postage meters and mail-sorting services to a producer of digital logistics that fuel ecommerce around the world.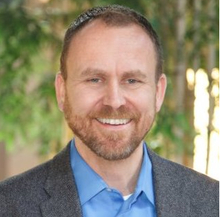 Pitney is building mailing and logistics applications to help companies sell and ship their products and services online, a critical piece of a multi-year transformation that began in 2013, according to James Fairweather, Pitney's senior vice president of technology. At the core of these services are application programming interfaces (APIs), building blocks that enables developers to write and integrate apps without having to write fresh code. APIs reduce the frictions with which programmers can build, test and run software, and their democratization is considered table stakes at a time when companies are racing to build new digital products with which to attract customers.
Pitney is making its APIs publicly available so that developers working for its customers can use them to improve the functionality of their own ecommerce software. "We see APIs as a way of making the services we provide useable in both applications we build and applications our clients want to build," Fairweather tells CIO.com. "We want to provide the capability to plug into clients' business process and let them run their commerce on top of Pitney Bowes."
Pitney bets on APIs to trump declining sales, mail volume
Pitney faces a formidable challenge. Although it set the gold standard in machines that mass-produce weighed and stamped envelopes, its customers have moved online the billing, banking and other services once conducted via mail, straining traditional supply chain and logistics. Pitney is struggling to keep pace with this sharp uptick in ecommerce as customers, including Macy's and Harrod's, ship merchandise across borders, based on consumers' clicks from computers, tablets and smartphones. With mail volume shrinking, Pitney's sales have dropped to $3.6 billion over the last handful of years.

But over decades Pitney has collected logistics and shipping data on its 1.5 million customers, and those customers need help processing online orders and shipping goods. So in 2015 Pitney partnered with Apigee, a provider of software development tools that help companies build, manage, monetize and calculate the return on investment from APIs. Apigee enables enterprises to build platforms, essentially smaller versions of ecosystems Apple and Google have cultivated by enabling third-party developers to build applications on their iOS and Android software, respectively.
Using Apigee Pitney makes APIs for services such as location intelligence, customer engagement, and shipping and mailing available through developer.pitneybowes.com. There developers can add to their ecommerce apps the capability to rate a package, validate an address, refill an account or by a United States Postal Service label. They may also "geo-enhance" apps with location coordinates, place names, points of interest and time zones. Such features can reduce fulfillment shipping costs, accelerate the shipping process and help customers better track the status of parcels.
One advantage of using Apigee is that the APIs enable developers to stitch such capabilities into their apps in hours and days, as opposed to the weeks and months it would take building them on their own. "We can talk to our retail ecommerce clients about outcome problems they want to solve and bring services to bear to solve outcome problems very, very quickly," Fairweather says. "Its software-enabled commerce."
It's can also be more cost-effective. Fairweather says that while Pitney has historically built and shared private APIs with some of its largest customers, such integrations are expensive and unwieldy. That won't cut it at a time when Pitney is trying to expose as much of its software as possible to its customers, which includes 90 percent of Fortune 500 companies, including 200-plus retailers, as well as 1.5 million small businesses. "Our goal was to make that capability come to life for our clients so they could build [software] on top of it," Fairweather says.
Embracing 'adapt or die' digital mantra
Narratives like that of Pitney Bowes are playing out in every industry as established brick-and-mortar companies refashion themselves as providers of digital products, says Tom Weeks, Apigee's vice president of customer success and digital strategy.
Working with Apigee, pharmacy chain Walgreens created a developer portal that allows third-party mobile software to integrate with the company's mobile application. Via APIs, Walgreens customers can print photos from such brands as Facebook, Flickr or Instagram; order prescription refills through consumer health apps, such as Glow, WebMD and DailyRX,; and share health and wellness information from the likes of FitBit and RunKeeper to earn rewards points.
Such platform strategies have increasingly become a board-level discussion for CIOs, says Apigee CEO Chet Kapoor, who noted that boards now recognize that APIs are "not just a technical descriptor of what's in the back-end" but the lynchpin for a digital product or service. He says that 50 percent of Apigee's 260-plus customers are companies that are over 100 years old. "They have a mantra — they may not say it this way — but it's 'adapt or die.'"