While some companies are turning to CIOs to lead digital transformations, others are bringing in new blood as they scramble to stay relevant in ultra-competitive markets. J.Crew falls into the latter category. The once high-flying clothing brand has hired Ann Inc. CIO Michelle Garvey, as it seeks to bolster its business at a time when many apparel retailers are struggling to regain their swagger. Garvey replaces Marc Saffer, who left the company in March after nearly six years in the role.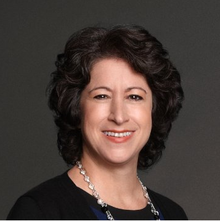 J.Crew spokeswoman Margot Fooshee confirmed the CIO switch but declined to elaborate. But the move, the latest turn in a revolving door of J.Crew executives, reunites Garvey with former Ann (a specialty apparel retail chain) CFO Michael Nicholson. In January, Nicholson joined J.Crew as president, COO and CFO. He replaced CFO Stuart Haselden and COO James Scully who last year joined Lululemon Athletica and Avon Products, respectively.
Stacked deck includes financial, product weaknesses
Apparel retailers are forever contending with changing fashion trends and fierce competition. But the rise of ecommerce has upped the ante for every brick-and-mortar brand, and retailers are struggling to adapt their inventory logistics to omnichannel trends such as shipping directly from local stores and warehouses and buy-online, pick-up-in-store services. Incumbent retailers are rebuilding IT platforms and overhauling supply chains even as upstarts cater to millennials by offering Amazon.com-like personalization and customization options. And woe to the retailer that hasn't built a solid mobile app allowing consumers to browse, compare and buy on the go.
[ Related: 7 resolutions retail CIOs need to keep in 2016 ]
But J.Crew's problems are more fundamental than a digital transformation can solve. Operational mistakes have hurt the company more than anything else. The retailer has put the wrong styles in stores and consumers have complained about the pricing, fit and quality of its apparel. With foot traffic declining at malls, J.Crew has also had to boost discounts at many of its retail stores to shed excess inventory.
The company in December posted a third-quarter loss of $757.9 million, compared with a loss of $607.8 million a year earlier, as same-store sales fell 11 percent. The nadir may have come in March when TPG Capital said cut the value of its stake in J. Crew Group by 84 percent at the end of 2015, from $478.6 million to $76 million.
J.Crew showed signs of life in the fourth quarter, when losses narrowed to $7 million in the fourth quarter, as same-store sales fell only four percent. Its Madewell brand sales increased 26 percent to $92.5 million. J.Crew CEO Mickey Drexler noted in a press statement that the company made "important changes in our product and marketing and through the careful management of expenses and inventory." He said nothing about IT's role in the improvements.
Improving IT helps but isn't a panacea
Given the weaknesses in its namesake brand's products and financials, it isn't clear what Garvey and J.Crew can do from a technology perspective to help bolster results, says Sucharita Mulpuru, a Forrester Research analyst who covers retail. "IT can help and maybe there are some costs that can be optimized with IT but there's a product and brand problem that's much bigger than its IT issues," Mulpuru says.
[ Related: Retail CIOs must balance security with innovation ]
For example, she notes that like many retailers J.Crew missed the "athleisure" brand sparked by Lululemon and others a few years ago. "Who thought it would be cool to wear yoga pants all day?" Mulpuru says.
It's also unclear what IT assets J.Crew holds that could be considered a competitive advantage as, like most retailers, it is notoriously tight-lipped about its technology.
This 2013 Metis Strategy podcast featuring former CIO Saffer offers some clues to J.Crew's technology focus, which aren't far removed from the goals most retailers are pursuing. Speaking to Metis President Peter High, Saffer said that a crucial task was ensuring that J.Crew's all-important catalog, or "style guide," was available to consumers who want to browse and shop for goods on any computer, tablet or smartphone. The ultimate goal? To ensure that the experience customers have with the paper catalog is at least as good as it is in digital format.
"We have to translate that to online," said Saffer, adding that the catalog designwas carefully pieced out using agile development methodologies.
Yet in a fickle retail fashion market where trends turn on a seasonal dime, it can be hard to shake financial and product weaknesses. As Mulpuru notes, "IT isn't going to save the ship."