Replatforming an ecommerce website or Web application must rank as one of the most significant technology processes a company is likely to face, and understandably it is viewed with much apprehension by many organizations. Yet, with a strong internal team, some careful initial planning and a reliable development agency in partnership, the transfer to a new platform can go smoothly and bring major benefits in the mid to long term. Finding the right development agency for your project is critical to the overall success of the replatforming project.
Before inviting any development agencies in to discuss your project, it's vital that the project is properly defined. By spending time on an initial analysis of your business, your current system and any additional requirements for the new platform, you will be sure of presenting as much information as possible to prospective partner agencies. This stage could result in a simple project definition document, or a more formal request for proposals (RFP). Some companies may find this a difficult task, but there is always the option of hiring someone to help with this specific stage. Leaving the project analysis until after you have selected your replatforming development partner puts you at risk of being steered in the direction the agency wants the project to go, rather than remaining in control of the project at all times.
Once an internal project analysis has taken place, it is time to draw up a list of potential partner agencies. A good recommendation can count for a great deal, so if you know of other ecommerce merchants on the target platform, ask them about their experiences – both with their development agency and with the platform itself. If you can find merchants on your target platform with as much in common with your business as possible, then approach them to see if they are willing to share their experiences with you. The more you can learn in advance of choosing your agency, the better equipped you will be when it gets to the stage of actually meeting with them to discuss your project.
Aside from personal recommendation, location is a key factor to consider when selecting an agency to work with. City-based companies will typically have the widest choice of agencies close enough to make working together straightforward. Companies based in smaller towns or rural locations may struggle to find an agency nearby with the skills and experience to handle their project. It's better to factor in the costs of travel for meetings or to consider Skype meetings than to sacrifice selection criteria and settle for a mediocre firm that is located close to you.
Agencies that offer a wide variety of services, from branding and graphic design to full stack web development can seem tempting, but be careful to ensure that the web development part of the company is a robust part of the agency, with a capable team of highly-skilled and experienced developers in place and in-house.
Having drawn up your list of agencies for consideration, they should each be invited in to meet with you and the key stakeholders in the business. If you control this meeting, providing a clear and comprehensive overview of the project, it will enable the agency to assess the project accurately and to ask considered questions. All too often, agencies can find themselves telling an ill-prepared prospective client what it is that they need, rather than working together to agree the project scope.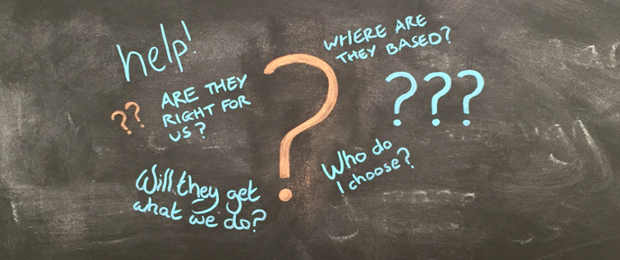 Whilst it's important to provide a clear definition of the replatforming project to potential agencies, you also need to sit back and let the agency present themselves in detail. Expect them to talk confidently about the core expertise of their firm, about current and past projects, and about the challenges and stages of your future project. They should be happy to provide reference sites, and for you to contact those companies to speak in person with them. Ask for reference sites that match your own business as closely as possible. Of course, this isn't always possible, and shouldn't count against the agency in question, but they do have similar portfolio clients, then it makes sense to see these.
Each agency should also go through in some detail how your project would be managed, and what the key stages would be. Ideally, they should identify who will be working on the project, and in a perfect world, you should be able to meet at least some of the team who would be assigned to your project. Projects go well when all parties, both client-side and agency-side get on well together, so meeting the team in advance makes sense.
Don't be afraid to talk openly about budgets and timeframes. Not being clear on budgets and the costs of any extra work identified along the way, and a lack of a common understanding on project timeframes are the two biggest obstacles in the way of a successful project.
After inviting all agencies from your shortlist in to discuss your project, take time to consider their responses. They should all provide a formal response, with a project breakdown, costings and timescales. Don't be afraid to ask them for more detail about their proposals if necessary. A good agency that is genuinely interested in winning your business will always have time to respond promptly and courteously to your questions.
To sum up, the more carefully and professionally you approach the selection process, the more likely you are to find the perfect match for your development agency. A good agency will want to assess you and your project as much as you are assessing them and their competencies, so a robust and detailed approach to the selection process should work in favour of both parties.
Other useful resources: