Companies pursuing digital strategies are bringing in new leadership to architect the changes required for growth. The CIO has the opportunity to apply his or her talents as a business technologist to facilitate the changes. But there is another scenario with which some CIOs are becomingpainfully familiar.
When companies are performing poorly or looking to accelerate growth, they often hire a new CEO, CFO or COO. The new leader surveys the state of the business and unceremoniously lets the CIO go because he or she realizes they are "more comfortable" working with someone else. That's code for "you're doing it wrong," or that a CIO is a bad fit for the culture the new boss wants to cultivate. Roughly one-third of Heidrick & Struggles' CIO searches are initiated by companies where a new boss or set of stakeholders have arrived and jettisoned the incumbent CIO, says Matt Aiello, a partner at the recruiter.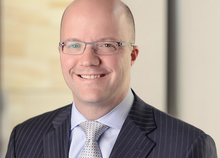 "It's not just your relationship with your boss that needs to be good; it's your relationship with all of the other executives that needs to be good," Aiello tells CIO.com. "You need to be this permeable, adaptable, enterprise change agent. And you can meet resistance, and if you meet too much resistance and you can't get things done you are shown the door."
[ Related: Why some CIOs are taking on customer advisory roles ]
Mastering change is a high priority for many CIOs facing an unprecedented wave of digital disruption. CEOs are tasking CIOs to meet their customers' preferences for interacting with brands online, from mobile devices and through social media channels. Companies that fail to adapt to these changes risk falling behind as rivals advance their own digital transformations. As competition heats up, CIO turnover could accelerate as new bosses tasked with improving digital fortunes of companies clash with incumbent CIOs who have grown comfortable in their roles.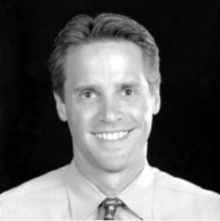 CIOs must demonstrate value to new leaders
When companies come under new management CIOs must make their case as to how their IT roadmap is going to help support the business strategy, including navigating challenges to revenue growth, products service or competitive threats, says Chris Patrick, global head of Egon Zehnder's CIO recruitment practice. That presents a crucial moment of truth for the CIO, he says.
[ Related: Who's the boss of workplace culture? ]
"If you don't know those levers and can't immediately tie technology investment and roadmap to those you're in peril," Patrick says. He says the new boss may conclude that the CIO is "old-school," someone who waits to be told what to do versus recommending technology investments to propel the business.
It's a harder problem than it seems because technology is moving at such a brisk pace that it requires CIOs to embrace change. Recognizing when to trigger changes is hardest when things are going well for the business. CIOs get comfortable doing things a certain way and may not be aware of the potential threats posed by startups or transformational pivots key rivals make. Witness the impact ride-sharing services and autonomous driving are having on the automotive industry as exhibit A. Is it any wonder that the average CIO tenure at a company is four years?
CIOs must be prepared to recommend multiple strategies for managing IT and, better yet, present options for growing the business," Aiello says. "You bring your playbook, but you'd better have three or four playbooks," Aiello says. "You're going to need them to help any organization that's trying to grow in this fourth industrial revolution world where technology is pervasive." He says his clients are seeking CIOs who are adaptable, flexible and possess a certain "situational awareness" or a knack for how to manage change.
CIOs weigh in on why CIOs fail
Cultivating the synergy between business and IT can be a Herculean task. ADP CIO Stuart Sackman says some CIOs become too internally focused and rigid, telling their superiors the "world will end" if they don't get the technologies they need. This sort of emotional blackmail frustrates business leaders.
"CIOs that have trouble having a business conversation can frustrate CEOs, CFOs and other business people and once you create frustration and distrust it's hard for them to keep their jobs," Sackman says. "It's really important for CIOs to learn the business better and to make sure they link their strategies back to the business because every decision is risk-reward."
Oftentimes, whether or not a CIO remains employed at his or her current company is a function of timing. Saad Ayub, a consultant to CIOs who worked as CIO of Scholastic and The Hartford, says that CIOs who have been at a company for three or four years are still proving themselves. Most new managers understand that.
But a new CEO expects a CIO who has been there for five or more years to generate revenue and drive innovation. CIOs who fails to show benchmarks that underscore their success may soon find themselves replaced by someone who can.
Ultimately, recruiters say the CIOs who show new managers that they can align their IT strategy with the business are well-positioned to drive the digital transformations their companies are formulating.
"There has never been a time where technology has been more important, more strategic and a greater lever for enabling the business strategy," Patrick says. He notes that retailers and consumer packaged goods companies are embracing strategies to interact with customers on a "one-to-one" basis via online, mobile and in-store channels. However, CIOs who fail to deliver will find themselves out of a job. Patrick says expectations for CIOs are higher than ever and their boss' "patience is shorter than it has been in the past."