USAA plans to add messaging capabilities to its mobile software that will automate financial transactions, says new CIO Jennifer Sepull. The move is another example of how companies are making digital services easier to navigateby using emerging natural language processing and machine-learning technologies.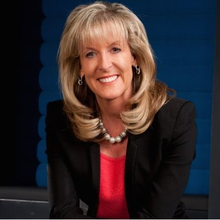 Sepull, who joined the company in February from Kimberly-Clark, says the new messaging tools will help USAA connect with "our members in ways that may be unexpected but let them know that we are there for them."
USAA, which offers financial services for 11.4 million military members and their families, has yet to flesh out details of the capabilities. But the bank could integrate into its website and mobile app software agents that initiate events on a human's behalf, such as transferring money or recommending new investment and retirement services. Such banking bots might also, for example, alert customers when a financial services representative is available and offer to connect them either through instant messaging, via the phone or Web conference.
Bots will bank on analytics
Bots have gained signification traction (and hype) since Tencent's WeChat messaging service began allowing people to book taxis and order food without having to open multiple apps. Slack, Facebook, Taco Bell and several other companies are creating bots to facilitate transactions, essentially serving as intelligent personal assistants.
For such software to work at USAA, it must interface with customers in a way that doesn't feel robotic, Sepull says. To do this, her staff will use its wealth of data analytics, gleaned from years of interactions, to tailor the messaging experiences to each member. "We have that ability to know and understand them in real and meaningful ways so that we connect with them," Sepull says.
Data analytics is something with which Sepull is well-acquainted. After joining Kimberly-Clark in 2013, she helped the owner of such popular brands as Huggies and Kleenex combine technology and marketing capabilities. Sepull partnered closely with CMO Clive Sirkin on a content platform, data analytics and commerce capabilities designed to generate customer insights across bothbricks-and-mortar and digital channels.
Sepullsays she's carrying over that customer-focused approach to USAA. Next week, she'll participate in a two-hour physical training session at West Point military academy to experience what Army members go through and "make sure I understand the culture."
Preparing for digital disruption
USAA's approach is progressive at a time when banks are still struggling to find the right mix of feature functionality for online and mobile software while also satisfying customers who wish to continue interacting with them in physical retail locations.
Sepull says she wants to cultivate an environment in which USAA is "comfortable with the disruption" inherent in the digital economy. Sepull says USAA will also collaborate with companies to broaden its services, comparing the approach to Uber partnering with companies to deliver healthcare and food.
USAA has made keeping up with emerging technologies a point of distinction. The company in 2009became the first bank to offer mobile check deposit. USAA also was early in adding voice recognition capabilities to its mobile app, allowing members to make payments, check balances and find the nearest ATM by speaking into their smartphones.
While the technologies are always evolving, Sepull says USAA's core mission remains unchanged: "We are going to provide financial security for our members."