Successful CIOs are masters of change management, ushering in new processes to engineer business growth. Bill Martin, new CIO of Anschutz Entertainment Group (AEG), which owns and/or operates several entertainment venues and professional sports teams, is building a holistic business intelligence strategy for business units that have historically managed their own data.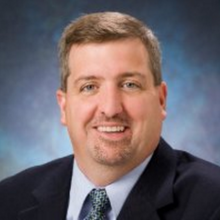 "Whether it be sports teams, or concerts tours or venues, there's lots of opportunity to draw on that intelligence across those businesses and that's why I'm here: to develop the business intelligence component but also the data governance across the organization so that we can develop that intimate relationship with the customer," says Martin, who retired as CIO from Royal Caribbean Cruises, last May. "There's tremendous opportunity to leverage data across those businesses."
Privately held AEG may be one of the biggest, most diverse American companies that you've have never heard of. It operates the Staples Center in Los Angeles, the Target Center in Minnesota and the O2 arena in London. It owns the Los Angeles Galaxy professional soccer team and half of the Los Angeles Kings professional hockey team. AEG's Live division books concerts at its venues. Those venues, teams and concert bookings generate a tremendous amount of data on customers and operations.
Strong data governance is key for cross-selling
The challenge is that each of the various business lines runs its own analysis of the data. It's Martin's job to make sense of it all so that AEG can explore cross-selling opportunities. For example, a cohesive data strategy could help AEG learn which Los Angeles Lakers season ticket holders might be fans of pop, rock or country music. AEG might also learn which of its Los Angeles Kings fans are traveling to London, and could offer them tickets to a concert at the O2 arena.
[ Related: CIO role is crucial to federal data governance ]
AEG can use this information to create new promotional offers, becoming much more relevant to consumers. "Having a more intimate relationship with the fan is absolutely something that we want to do," Martin says. "Ownership is keenly interested in making this happen because that's where the value of AEG resides."
To get there, Martin must first create a data governance framework. Although he says he's happy with the quality of the data – he analyzed AEG's data model and database — several business units used their own approaches and technologies to derive insights from that data. "Even though we have a central data warehouse, everybody is pulling from it and doing their own thing instead of having a central component that complements all of the businesses," Martin says. "There's a lot of experimentation going on." But without a cohesive strategy, it's difficult to cultivate the cross-selling opportunities AEG seeks.
Getting buy-in from stubborn business heads
Building a governance strategy on top of a mound of big data ischallenging enough, but Martin will also have to get buy-in from the business lines. That can be tough because business units sometimes are reluctant to accept new frameworks for maintaining data definitions and enforcing polices on data use. Martin will have to convince these units that he his approach can help bolster their bottom lines in the long run. "You have to build a central business intelligence practice that everybody believes in and wants to be a part of," Martin says.
[ Related: Top 10 computer science schools based on potential salary ]
Martin aims to stand up a central business intelligence practice and data governance framework by the end of the year. To help with this project, he's looking to hire business intelligence staff, as well as data scientists (if he can find them), Martin says.
Martin will also lean on his experience building decision-support systems, which included data about reservations and customers, at Royal Caribbean Cruises, where he worked for 31 years. He also built digital services for consumers, helping Royal launch a high-speed Wi-Fi service and virtual reality technology on cruise ships.
Change is something Martin has had to get used to of late. After retiring, he took the summer off and considered teaching. But he was bitten again by the CIO bug last fall when an acquaintance alerted him to the AEG job. Martin took the job this year and switched coasts, moving from Miami to Los Angeles. "My wife and I are looking at this as a big adventure," Martin says.