The Muscular Dystrophy Association has jettisoned several manual business processes and legacy technologies in favor of cloud software as the nonprofit organization seeks greater operational efficiencies at a lower cost. The IT modernization, which includes email, CRM, human resources and several other business functions, has galvanized the organization's nearly 800 employees, says CIO Jeannine Houlihan, who joined MDA from Motorola Mobility in 2014.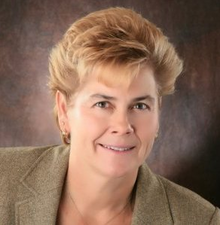 Houlihan says the changes, which also include moving to a private cloud and building a new patient case management system, are empowering staff to more efficiently access constituent information, enabling the organization to better serve patients and families. Moreover, the moves are making the business more agile and productive because MDA's lean staff of 13 employees no longer manages hardware infrastructure and applications.
[ Related: How Kronos' cloud migration makes for a better business ]
MDA serves hundreds of thousands of people suffering from some form of neuromuscular disease, including muscular dystrophy, ALS and dozens of related diseases. In 2015, MDA provided care and support to 100,000 individuals and coordinated 50,000 visits at MDA care centers across the country.
Why MDA lifted core technologies to the cloud
With so many organizations soliciting donations, it's challenging for nonprofits such as MDA to consistently generate income. Any funds that it can save by implementing new technologies and processes is welcome but the organization must also continue to function efficiently and reliably. Such was the case for MDA, whose senior leadership and rank-and-file employees were "very open to change," Houlihan says.
MDA, it turned out, required a lot of change. The bulk of MDA's technologies were implemented years ago and left idle. After Houlihan was hired she dug into the MDA's IT documentation — what little of it there was — to learn what technology was working and what wasn't. She then proposed and moved forward with a three-year IT transformation roadmap.
It wasn't long before Houlihan began automating several manual processes with cloud software. Those moves included the following:
Switching from Microsoft Outlook 2010 to Microsoft Office 365 and implementing Skype for Business chat and SharePoint for collaboration (from a hodgepodge of file servers).
Moving ADP on-premises human resources and payroll systems to ADP's Workforce Now cloud applications, allowing employees to access documents, paid time off, time tracking and recruiting capabilities online. She says moving HR, payroll, email and collaboration to the cloud "really made us a more nimble," organization, allowing employees to access their own information and engage with clients from any computing device.
Implementing Salesforce.com CRM software to improve call center operations and sales, enabling MDA to track customer interactions for the first time. Previously, contacts and leads were managed via spreadsheets.
Implementing BroadSoft call center cloud software — the organization's first call center — for IT Help Desk and donation call handling. "Calls literally went to someone's desk," Houlihan says.
Migrating from an on-premises data center in Tuscon to a VMware-based private cloud hosted by Involta in Tuscon, Ariz. "I have really gotten out of the business of managing hardware," Houlihan says, adding that the move is driving IT efficiency and reducing infrastructure costs.
Moving to the cloud may have afforded MDA some operating efficiencies, freeing staff up to focus on more business requirements. But Houlihan says she meets with her cloud vendors quarterly to ensure she is getting the service MDA is paying for. "You have to hold them accountable and they have to be responsive," Houlihan says.
Craving, not fearing, change management
Most corporate CIOs cite change management as their chief challenge in ushering in new technologies, but Houlihan says MDA wanted the tools to improve how they did their jobs. "The staff had struggled in various areas for years so when the opportunity came about to help lead or support change there was very little resistance by individuals in the field," Houlihan says.
[ Related: 7 warnings to heed before a cloud migration ]
To ensure smooth technology transitions, Houlihan and her staff exercise strategic planning and best practices for portfolio and project management. "New processes, structure and governance in this area along with leadership support is enabling our transformation at great speed," she says.
More technology upgrades and inclusions are on tap for 2016 and beyond, including additional software modules to better automate for MDA's Great Plains cloud accounting, invoicing and expense management cloud applications, which Microsoft hosts.
MDA is also building new patient case management system to host on Salesforce.com's cloud. Houlihan says the current system, hosted on Microsoft Access database, makes it difficult for employees to access patient data. "We are still a work in progress but we have moved the needle significantly."