10 Great iPhone Apps for Business Users, at a Glance
A look at some smart productivity apps for the world's smartest smartphone.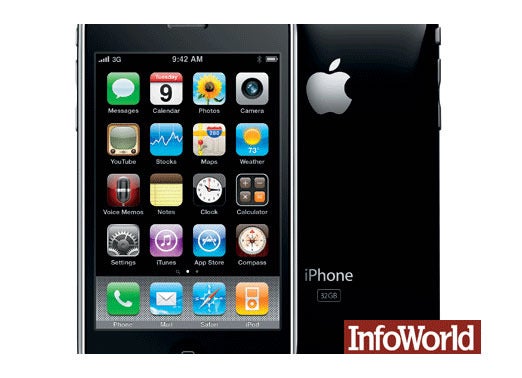 Highly productive iPhone apps
Exactly which App Store apps will make the iPhone as useful as it can be? These 10 apps for nomadic business people will keep you organized, on time, on track, and productive even when your laptop is not in tow.
Read the full story, "10 great iPhone apps for business users"
Dropbox
Sharing a folder with one (or more) workstations is a simple matter of loading software and setting up the folder to synchronize. File viewing and sharing are icing on the Dropbox cake.
Evernote
Evernote allows users to create geotagged voice, photo, and text notes that are then shared with workstations. You can also access complex notes created on workstations in the field through the iPhone interface.
Documents to Go
Microsoft Word, Excel, and PowerPoint editing and creation are brought to the iPhone with Documents to Go. Files can be transferred between phone and workstation through folder synchronization or attachments to Exchange or Gmail messages.
NTRconnect
The iPhone becomes a very small window onto a workstation desktop with NTRconnect. The free version allows connection to two workstations, which can be Macintosh, Windows, or Linux computers.
GeeTasks
If you use Google Tasks, GeeTasks is an iPhone interface that may be better than the native browser-based GUI. Synchronize tasks, create new tasks, and keep up with multiple task lists on the iPhone application.
Scanner Pro
Paper meets the iPhone in Scanner Pro, which turns the iPhone's camera into a simple scanner for receipts, notes, and document details. A steady hand and innate sense of parallel surfaces are important for best results.
FTP on the Go
When you just need to move files around, nothing beats FTP. FTP on the Go is a surprisingly sophisticated file transfer client that provides high levels of control over Web sites and file repositories.
BizExpense
Hate expense reports? Who doesn't! BizExpense won't make them go away, but it will help keep track of expenses and scan receipts on the spot. You can then export the results to an Excel file so that you can sync-and-go at the end of a trip rather than spend the afternoon remembering business lunches.
pTerm
Character-based terminal interfaces are basic ways of interacting with hardware, but sometimes they're the only (or the best) way to get a job done. pTerm provides a terminal on the go to let you manage routers, switches, firewalls, and servers wherever you are.
TripIt
If you travel often, having a tool to help keep track of travel details can mean the difference between being on time and being stranded. TripIt links with the travel service to show air, rental car, train, and hotel details. It doesn't yet let you know which of your contacts is traveling near you, but there's always the next version...
See the full InfoWorld Test Center review, "10 great iPhone apps for business users"
Copyright © 2010 IDG Communications, Inc.
Next Up: Check out these related slideshows