It didn't take long for Tim Kutz to shake things up at Echo Global Logistics. Within a month of joining the freight broker as CIO in May, he moved the IT managers out of their offices and into an open seating arrangement. The move was as much a mind game as it was a practical solution to foster better collaboration. Kutz, who typically arrives at the company's Chicago office at 6:30 a.m. and doesn't leave until 6:30 p.m., wanted his colleagues to see his work ethic.
"There's a lot more energy, a lot more motivation," Kutz told CIO.com. "It's made an immense difference."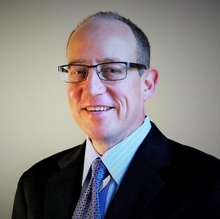 The tone Kutz has set is significant. He's trying to inspire better project management for a $2 billion company whose custom analytics software helps find cost-effective space for freight on trucks managed by 30,000 transportation providers. The lack of process institutionalization typical of startups began to take its toll. Echo Global can't afford to fall behind rivals in a rapidly consolidating sector marked by mergers and acquisitions as shippers seek to accommodate freight demand spurred by ecommerce. Echo Global, UPS and XPO Logistics have spent more than $5 billion on logistics companies in recent months.
CIO revamping transportation system as 'killer app'
Kutz is directing the company's 110 IT staff to build the "killer app." That means refactoring the company's proprietary transportation system so that it can adapt to new business models or respond to dynamic market changes. "The ability to change at will is my strategic imperative," he says. To do that, Echo Global needs to trim software development lifecycle time for new features and functionality from three months to four to six weeks. For example, if a shipper requires better visibility into how their shipments are being tracked, Echo Global must deliver that change more quickly. That requires new IT processes and aggressive project management, largely in the company's engineering practices.
[Related: 4 ways retailers can improve supply chain management ]
Kutz says that while Echo Global employs agile development management methodologies, in which IT and the business collaborate to deliver speedy software upgrades, the time between idea conception and software release was still too long. "The religious zealotry that came along with agile took over, and the focus on value and results got lost," Kutz says. He's changed how his staff conducts their software development scrums, ideally allowing them to make changes more quickly to meet customer demand.
[ Related: Data analytics are 'gold' for pharmaceutical distributor ]
This is not a trivial challenge for a rapidly growing startup that has acquired 20 companies since its inception in 2005. Over time, software was lashed onto the core platform, making it difficult to make changes to one component without impacting other components. "Things are getting a lot more complex." One of his initial projects is integrating the IT platform gained in the company's Command acquisition with Echo Global's transportation management system.
A CIO with some M&A integration cred
Kutz has 30 years of experience in supply chain operations. He comes to the company after leading the integration of IT assets from the merger of Unisource, a $4 billion distributor formerly owned by Bain Capital, with Xpedx, a $5 billion distributor that ultimately became Veritiv. Within two years of joining Unisource as CIO in 2007, he reduced the company's operating expenses by 45 percent. Prior to Unisource, Kutz was a partner at Accenture, where he developed and led the implementation of IT transformation and supply chain strategies for multibillion-dollar manufacturing and distribution businesses.
"Tim is a rare CIO who makes IT a vehicle for business growth and knows how to align technology with the mission of the company," said Douglas R. Waggoner, Echo Global's CEO and chairman of the board of directors, in a statement. "He will take our IT prowess to the next level, allowing us to better serve our clients and carrier partners through our innovative, proprietary technology."
Kutz, who is orchestrating these changes from the open seating arrangement he instituted, is excited about the work: "We're pretty well down the path and the change is underway."