Seconds after arriving at a rushing river decked out in his fishing gear, a man receives an email notification from his Orvis mobile app. The sporting good provider offers tips about different casting techniques, promising fishing holes, recommendations for bait, current fishing conditions and other helpful information. You can call it the Internet of Fishing. Orvis CIO Davis Finnegan calls it the future.
That future will have to wait, though, as Finnegan has other fish to fry. Since joining the Vermont-based company a year ago, he's been figuring out how to leverage technology to improve the customer experience. One of the first IT projects on his agenda is to upgrade the company's dated point-of-sale (POS) software with a new system that allows associates in its 100 stores to interact with shoppers from iPads.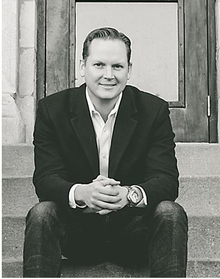 The new POS system is a foundational component of a digital transformation Finnegan is leading to ensure Orvis better serves its customers. Orvis is among many retailers finding itself at a crossroads in an omnichannel world, in which companies are relying on software, mobile devices and sensors to meet consumers' expectations for more contextualized and personalized experiences. Finnegan says he's merely using the technology tools at his disposal to deliver those experiences. "Our strategy is a customer strategy," Finnegan says. "The technology we employ is more about the guest experience we're trying to deliver and less about the technology itself."
Fly fishing vendor casts for digital touchpoints
It may seem counterintuitive for a retailer selling fly fishing gear, sporting apparel and pet supplies to invest heavily in technology – after all, Orvis' customer base skews to older, affluent customers, typically aged 50 and up. Unlike teens and 20-somethings, this demographic isn't preoccupied with smartphones, let alone applications designed to help them interact with retail brands. But Finnegan says these "second movers," who are increasingly using smartphones, tablets and mobile apps, will appreciate the enhanced customer experience those technologies can provide. "This demographic is adopting technology at a very, very rapid pace, and they're using it to connect with people and brands in more unique ways," he says.
[ Related: Why CIOs should worry about the Internet of Things ]
To get the team ready to accommodate these preference shifts, Finnegan last December asked members from Orvis' retail, IT, ecommerce and marketing teams to attend an innovation day, where they discussed their evolving customer demographic. They then walked through a store observing customer interactions, affixing "smiley face" stickers to areas in the store that they felt resonated well with guests, and discussed how and what technology could augment guest experiences. "We walked through as if we were customers, asking ourselves 'What did we want it to feel like for that customer and how can we make that experience even better?', Finnegan says.
[ Related: The Internet of Things now includes the grocery store's frozen-food aisle ]
The walkthroughs made it clear that transactions could use a boost. The company's Aptos POS system, in place for several years, didn't support mobile and Web transactions. For example, if a customer couldn't find a product in-store, a sales associate would call it in to Orvis via phone to make a sale. But Aptos' new POS software, which Orvis began piloting at select stores in August, corrects that service hitch. If a customer comes in and finds two items in a store, but requests a third item that store does not have in stock, an associate can order the out-of-stock product online, and process payment for all three items via an iPad Mini, which is equipped with a credit card reader. The associate can also show the customer similar products they might be interested in from the iPad.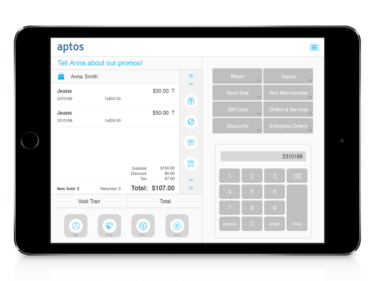 Stocking the 'endless aisle'
The system, which Finnegan calls an "endless aisle" tool, is already resonating with customers. One woman who came in looking for dog beds became discouraged by the store's lack of inventory. But a store associate came to the rescue, using an iPad to help the customer pick size, color and material of the dog beds she preferred. The woman then bought seven dog beds, which Orvis shipped to her home. This order-online in-store-mail-to-home approach is one of the tenets of Orvis' omnichannel strategy to ensure that its customers have the easiest path to products, and has resulted in a 20 percent sales increase in the eight stores that are testing it. The new POS also allows associates to see other stores' inventory and make the process for product returns and repairs more efficient, he says. "This is a massive step in the omnichannel direction for us," Finnegan says.
[ Related: CIOs put the Internet of Things in perspective ]
The POS system is foundational technology for Orvis' future, which Finnegan sees as one that leverages sensors and software to improve the customer experience. He envisions one day attaching sensors to Orvis fishing rods and reels, or even vests and other apparel, to better connect customers with the brand. A customer who has opted in via the company's mobile app, for example, might receive personalized content based on the products they purchased and where they are fishing. Think of it as a virtual stream guide, offering tips on flies to use and how to use them. Such a sensor and location-based mobile service might also track performance. "We think there's some really interesting future in personalization and customization," Finnegan says.
Finnegan is no stranger to using with sensors and software to bolster a business. In his prior role as CIO of Build-a-Bear, he developed a "store of the future" that included games and other interactive experiences using Microsoft Kinect sensors, as well as beacon technology. But don't expect Orvis to outfit its stores with an array of beacons, whose technology requires consumers to have Bluetooth wireless technology enabled on their smartphones. He doesn't believe the percentage of people who have turned on Bluetooth will make it worthwhile for Orvis.
Even so, he says that it will be an interesting to see how such tracking technologies evolve to better serve guests. "The question from an industry perspective is this: How do we get something that's a lot more pervasive that doesn't depend on a person being savvy to have it always turned on," Finnegan says.