This week, the U.S. federal government's most powerful IT steward bestowed unbridled praise upon the largest cloud providers, during a Google for Work webcast. Tony Scott, U.S. CIO, even suggested there is no safer place to store data than in the cloud.
"I see the big cloud providers in the same way I see a bank," he says. "They have the incentive, they have skills and abilities, and they have the motivation to do a much better job of security than any one company or any one organization can probably do."
U.S. CIO trusts cloud security safeguards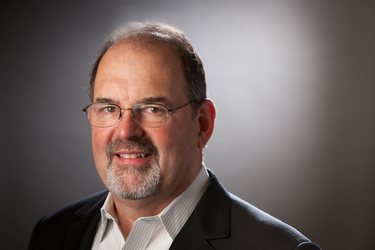 Federal data security standards will continue to improve, according to Scott, but in many cases big cloud providers, including Amazon, Google and Microsoft, already meet those requirements. Factors such as scalability, motivation and risk are tipping the scales toward cloud providers, he says.
"I think today the better bet is get to the cloud as quick as you can because you're guaranteed almost to have better security there than you will in any private thing you can do," Scott says.
[Related News: Google for Work thriving by dumping the enterprise]
With less than a year on the job, Scott is already pushing federal agencies to deploy scalable cloud services and design more modern workflow and case management processes. Scott says he ultimately wants the federal government's services to be just as easy to use as Google.
The transforming CIO role and IoT
Like many modern businesses, the federal government is going through a "transformative time" as it turns to a more digital model, according to Scott. The cloud and other technological advances dramatically impact the CIO role, as well, he says.
To keep up, CIOs need to be members of their management teams and contribute to their respective businesses in a variety of ways, including employee development, Scott says. "It's not good enough just to be somebody who's smart about how to develop, install systems or manage applications. I think the [CIO] role is evolving also to be a developer of talent … I think that's one of the really big changes going on in the CIO seat these days."
In conclusion, Scott discussed what he sees as an unparalleled opportunity in the Internet of Things (IoT). "The ability to instrument and to have data coming from all kinds of different places, I think is probably the single thing that's going to impact our lives in the next 10 or 15 years," he says. "[IoT] is going to create huge gains in our economy, but also in our ability to have much better quality of life across the board."