Splitting Hewlett-Packard into two distinct companies is an onerous task, requiring management to wade through a complex cost structure, budgeting process and governance. Yet Ralph Loura, CIO of HP Enterprise Group, is doing just that using technology business management software that helps him gain visibility in IT assets costs of the $28 billion organization. HP will become two companies, HP Inc. and HP Enterprise, in November.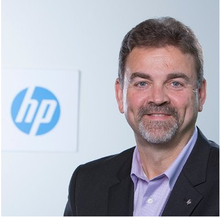 "Technology business management software allows us to democratize IT costing structure across the IT team so I can get real-time, rich analysis of where service costs are coming from," Loura tells CIO.com.
[ Related: SAP unveils SaaS analytics platform ]
Companies have long struggled to quantify the costs of IT assets, often using spreadsheets to display the cost of running servers, storage, applications and other services, or relying on consultants to track spending. Compounding the problem is that IT systems are becoming more complex and heterogeneous, as large enterprises increasingly turn to hybrid systems comprised of on-premises and cloud services. Rather than get caught flat-footed when a CFO asks questions about the cost of IT services, CIOs are using analytics software to provide answers in real-time.
HP struggled to calculate IT service costs
Previously, if HP wanted to know what it cost to run its supply chain ERP software, IT staff would pull the latest data from a change management database and an IT asset database and correlate it with billing data, Loura says. Then they would dump the data into an Excel spreadsheet and present it to management. But if a manager then wanted to know, say, the percentage of offshore labor needed to run and maintain the system, the staff would have to cull more data and plug it into the spreadsheet to recalculate the numbers.
With cloud analytics software, Loura can calculate with a few button clicks the costs of anything from data center hosting to storage and supply chain applications, and then view the results in charts from a single Web page. He estimates this has cut the time and effort required to calculate costs for each separate company by more than 50 percent. "I honestly don't know how, at our scale, we could operate without some solution, other having a team of a 100 people in a core financial function trying to do this manually," Loura says.
[ Related: Data analytics are 'gold' for pharmaceutical distributor ]
Upstart Apptio is a provider of cloud analytics services designed to calculate IT assets. The company was formed in 2007 by CEO Sunny Gupta, a former Opsware executive who was convinced that Salesforce.com's cloud model would translate for IT financial management. He realized the opportunity would grow exponentially given the proliferation of cloud services in businesses. "Once CIOs start using the cloud, that complexity becomes more complex," Gupta says.
HP's Loura agrees, noting that corporate shifts to cloud consumption requires a "different approach and set of tools to manage financial decision-making." Finances in the cloud model are calculated as operational expenditures rather than capital expenditures.
AOL taps Apptio to manage decentralized IT
AOL began using Apptio software three years ago in the midst of a major business turnaround. The Verizon-owned media company uses the software to help calculate IT service costs for what had become a highly decentralized organization, says CIO James LaPlaine. Prior to using Apptio, business units complained that they didn't understand the value of IT services they consumed. "It wasn't very transparent, but there was clearly a charge from IT to somebody running MapQuest," he says. "It was kind of a black box."
LaPlaine says he started off with rudimentary calculations, using Apptio to figure out total IT costs divided by total IT assets. This revealed data duplications in the general ledger, missing lease costs and other bad data. "We spent a ton of time cleaning up data … now we have a very rich model," LaPlaine says. He counts 25 IT services in AOL's service catalog, which produce 70 invoices every month to run and support IT services, including public cloud software from Amazon Web Services and Salesforce.com, as well as kilowatt power costs its IT systems generate. LaPlaine, who sends the corporate finance department a file with the costs every month, says he's also using a new planning tool from Apptio to build his IT budget for 2016.
Apptio helps LaPlaine make the case for senior IT management being viewed as a strategic differentiator. Using Apptio, LaPlaine strengthened his case to the CFO that closing a data center with 26,000 IT assets would reduce the company's carbon footprint by 35 percent; it worked and AOL shuttered the data center, decommissioning 14,000 servers and moving some workloads to AWS. "When we talk about the strategy of the company it's not from defensive position of "Why is your cost structure X?" LaPlaine says. "It's more about, if we enable the following, we can accelerate this business plan into new markets, territories or lines of business."
More than 250 companies, including one-third of the Fortune 500 are using Apptio's software, Gupta says. Customers include First American, Goldman Sachs, , Freddie Mac, and Boeing. Apptio, which has raised $136 million of funding to date, is hosting its customer conference, called Technology Business Management, next week in Chicago.