Luxuries for Leaders: How IT Chiefs Reward Themselves
From simple pleasures to small luxuries, IT leaders find ways to reward themselves for their hard work.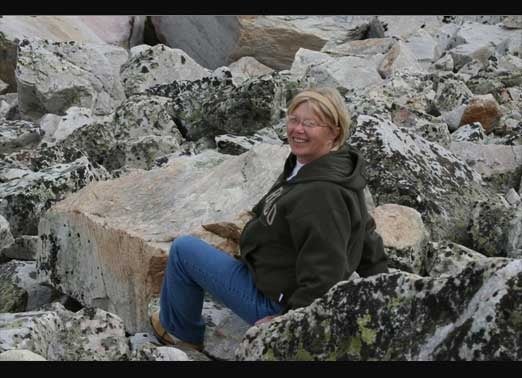 Given the hectic nature of their jobs, IT managers and executives like to get away from it all. To recharge their batteries, they enjoy travelling to pristine natural environments where wireless access is limited and they can completely disconnect from work. To that end, Nancy Landry (pictured), director of information technology at accounting firm MPP&W, hiked the Colorado Rockies earlier this summer with her husband and son.
Susan Kellogg (pictured), CIO and associate dean of IT at the University of North Carolina's Keenan Flagler School of Business, rewards herself with a week-long scuba diving trip.
James Brewer, director of IT at law firm Constantine Cannon, likes to get away on a sailing trip or cruise. "The forced 'unplugging' is critical for myself and for my family," he said in the CIO Forum.
David Petix, project manager for the City of Newport News in Virginia, packs his fishing rod and several books when he ventures off on a camping trip with his horses.
80 hour work weeks beg for some downtime. So it's no wonder some IT executives, including Gururaj Rao and Michael Kohlman, yearn for the simple, cerebral pleasure of spending a quiet afternoon reading. Kohlman, information systems manager at medical device manufacturer Cook Group Inc., spent half a day over Memorial Day weekend lounging in his hammock (pictured), reading What Got You Here Won't Get You There.
IT leaders don't just think of themselves when it comes to rewards. A magnanimous bunch, they like to share their successes with their teams. Ken Cameron, a former AIG IT exec, and Ron Billock, the senior director of IT operations at True Blue Inc., like to throw pizza parties for their staff after completing a project. Cook Group's Kohlman recently rewarded members of his team who had to work 20+ hours over a weekend on a maintenance cycle with some much needed comp time. (Of course, Kohlman also made sure his staff was well-fed over the weekend with pizza, sandwiches and donuts.)
The demanding nature of an IT career makes it hard for IT professionals to achieve work life balance. That's why several members of the CIO Forum cited spending time with family or going on a special date with their spouse as one of their favorite ways to reward themselves. (Pictured here: Nancy Landry on vacation with her husband and son.)
When pressed, some IT executives admit to rewarding themselves with a luxury item. Ken Cameron, who most recently worked for AIG Global Services as a senior vice president, says he "upgrades" the wine he sips with a steak dinner to a Silver Oak cabernet or a Banfi Brunnelo. He'll also cap off a celebratory meal with a fine cigar. Cindy Ireland, CTO or Realserv, treats herself to a new piece of jewelry if she gets a bonus. Nancy Landry says she once bought herself a Wii and a pre-owned hot tub.
Nothing like participating in an extreme sport to take the mind off work. John Becker (pictured), head of information systems and technology at Rio Tinto, an Australian mining company, likes to spend his spare time shredding twisty mountain roads on his motorbike.
Copyright © 2009 IDG Communications, Inc.
Next Up: Check out these related slideshows