Waze 4.0 is now available for iOS, and it is coming soon to Android. The update offers a number of improvements over earlier versions of the popular GPS navigation app. But it's still not my primary app for driving directions. Here's why.
Where Waze shines
The new app interface in Waze 4.0 is streamlined; it's now easier to start routes, see alerts en route, and notify others of hazards on the road. If you choose to integrate it with your calendar, Waze tells you when you should leave for appointments based on traffic conditions. (Apple's Calendar app and Google Now have similar functionality, so the feature isn't unique to Waze.)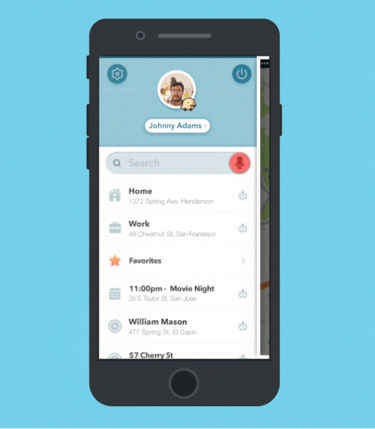 Waze 4.0 makes it super easy to add stops along your routes, and send locations and ETAs to people in your contracts. I didn't notice any difference, but Waze 4.0 also promises to "significantly" reduce its battery consumption.
The update makes Waze an even more compelling navigation app. Many people, including some of my friends, swear by it and don't use any other navigation apps. They love Waze's crowdsourced traffic and road hazard alerts, which are particularly useful during long highway drives.
But Waze falls short in a number of ways.
Where Waze disappoints
The app lets you choose from multiple voices for spoken turn-by-turn directions, including Jay Leno and Colonel Sanders of KFC fame, but the majority of these options do not include spoken street names. As a consequence, you hear only "turn right," for instance, instead of "turn right on Main Street." Waze displays specific street names on screen, but not hearing them means you often have to look at your iPhone screen to be sure you're going the right way — not the safest way to navigate.
Waze search can sometimes take too long, especially compared to Google Maps, which almost always finds what you're looking for in seconds. (Google owns Waze, by the way.)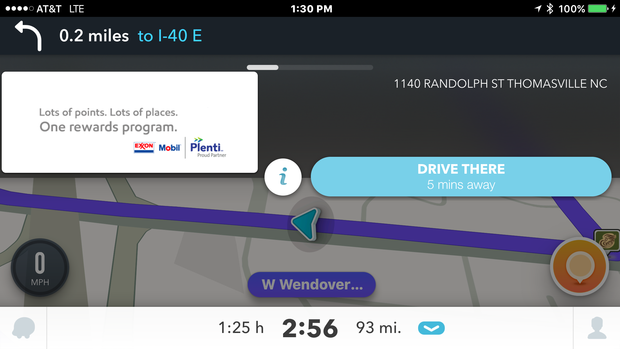 It's a free app, and you're subjected to ads. (Google Maps is also free but doesn't have ads). The ads pop up when you stop during navigation, at a traffic light, for example, rather than while you're driving. They're annoying, though, and Waze doesn't currently offer a paid, ad-free version.
If you're an avid Wazer, you'll likely love the updated app. Even if you're not, Waze is worth a download to your iPhone or Android smartphone, just for the road hazard alerts. However, I'm still sticking with Google Maps, at least for now — especially because it will soon offer the ability to add stops to routes (at last) and check gas prices.