Facebook released a new iOS app last week that does just one thing: notifications. The aptly named Notify is the company's latest attempt to use its own alerts to circumvent the more comprehensive OSes that power today's most popular mobile devices.
The app lets you set an array of notifications for weather, news, sports and entertainment, from 72 well-known online publishers, including BuzzFeed.com and The New York Times.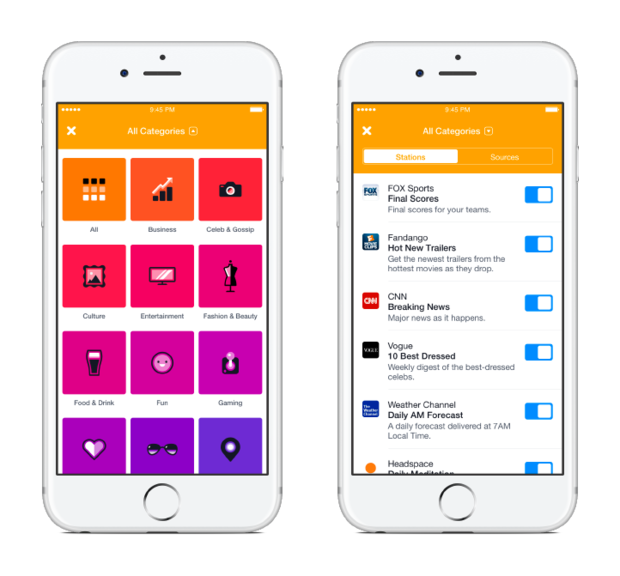 The app represents Facebook's latest attempt to draw even more of its users' time and interest toward the company's growing family of apps. Notify's notifications directly influence how frequently users interact with their mobile apps, so the company is also positioning itself between dozens of other apps and the core OS.
[Related Feature: Facebook Instant Articles will shake up media (and benefit users)]
In the spring of 2013, Facebook took a more direct approach to this idea when it released Facebook Home, an app and series of core services integrated into Android devices. However, users weren't thrilled with the idea of Facebook taking over their home and lock screens, and the project was eventually shuttered.
Notify is more restrained because it is designed to simply deliver premium, curated content from Facebook's publishing partners.
Getting started with Facebook Notify
After you download and open Notify, you see a couple of requests that ask for approval to send notifications and track your location for local weather and news updates. You then choose from dozens of specialized stations, including end-of-game summaries from Fox Sports, historical pictures from Getty Images, breaking news from CNN.com and the stories of the day from Vice.com.
Notify from Facebook from Facebook on Vimeo.
You can also search for curated content from specific sources, such as Vanity Fair, which has four separate stations for cover stories, TV news, election 2016 news and "This Week in Culture." You start to receive notifications as soon as you enable stations using the associated toggle switches.
Notify has a deep catalog of sources and topics, including business, science and technology, "celeb and gossip," lifestyle, and gaming and fun. You can save certain notifications in the app for later, and Notify shows all the notifications you received during the last 24 hours in an in-app feed.
[Related News Analysis: Facebook's future could include app consolidation]
Notifications appear on your iOS lock screen, just like alerts from any other mobile app. When you tap on notifications you like, the app sends related content to Notify's in-app browser — another opportunity for Facebook to keep you engaged instead of sending you off to Safari or another third-party browser.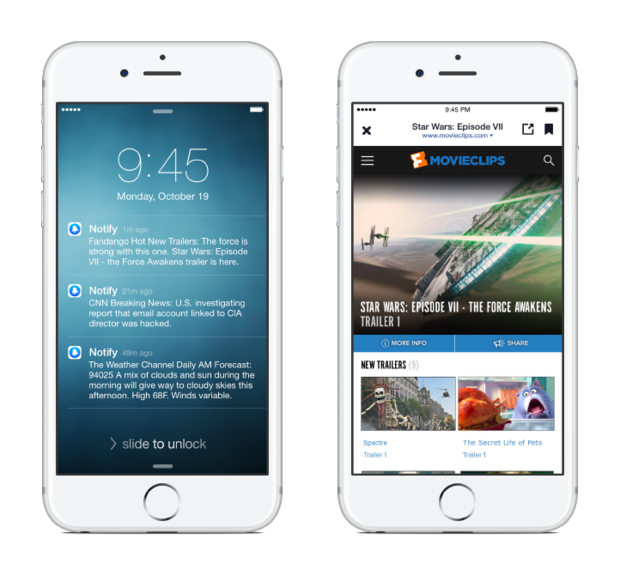 Notify also operates alongside Facebook's Instant Articles project, which delivers news articles and media in a more polished and streamlined manner to your Facebook News Feeds. However, Notify aims to simply grab more of your attention outside of the core Facebook experience, while Instant Articles is designed to dramatically cut back on load times and provide a richer reading experience on Facebook.