The proliferation of advanced analytics, Internet of Things and artificial intelligence technologies are paving the way for increased automation in the corporate sector, according to new research from McKinsey Global Institute. As these technologies converge, it's incumbent on CIOs to prepare their departments to manage the impact the tools will have on their IT systems architecture, vendor relationships and staff, experts say.
As many as 45 percent of the activities individuals are paid to perform can be automated by adapting current technologies, says Michael Chui, a principal at the McKinsey Global Institute and co-author of a new report exploring the impact on automation in the workplace.
Big Data, IoT and AI tools are the substrate on which companies must automate work activities, forcing CIOs to change how they architect systems and hire new staff. "The CIO is going to have to understand that more and more than ever," mitigating the disruption of automation on their companies, Chui told CIO.com.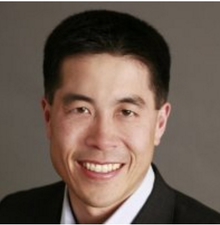 CIOs have been automating IT processes for decades, embracing emerging technologies as they prove their value to the business. ERP tools and other business software eliminated the need for manual order entry, bill pay and talent management. Today, cloud services have enabled CIOs to provision new servers with a few button clicks, while analytics software helps companies obviate the need for humans to crunch numbers and make correlations. Just as software is eating the world, software is scarfing workplace tasks.
Automation comes to financial services, retail, travel sectors
The examples of the rise of automation are legion. Chui points to check-in kiosks in airlines' ticketing areas; software that texts workers to log-in to their corporate network to change their password without human intervention; and "smart" call center software that fields customer inquiries via instant messaging, as if it were a human operator. "The texts may be indistinguishable from man or machine," Chui says.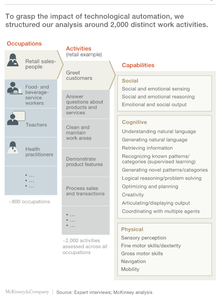 As illustrated below, there's been a dizzying array of news announcements from technology publications in recent weeks and months documenting the rise of automation through algorithms, machine learning and other tools.
Sunny skies for Big Blue. IBM's agreement to acquire the Weather Company last month is a prime example of this. Weather Company CIO Bryson Koehler says Big Blue will insert weather data into predictive applications for retail, energy, logistics and other industries seeking to tap IoT data, which is continuously relayed by sensors. "You can envision a platform at scale that provides cognitive compute capabilities around a wide variety of topics," Koehler told CIO.com.
Algorithms tell us when to work… or not. Uber uses algorithms to glean performance metrics, scheduling prompts, behavioral suggestions, and dynamic prices for its ride-sharing business. Starbucks and other retailers use software to auto-generate baristas' schedules.
Automation, AI in the finance market. Algorithms have taken on some of the traditional work of traders, as startups are using AI to write news stories and other reports for banks and financial-service companies. Upstart has lent $135 million to recent college graduates, based largely on their SAT scores, schools attended, majors and grade point averages
If the AI fits…Shoes.com is working with Sentient Technologies Holdings, whose AI software will offer a "visual filter" option in addition to the standard filtered search.The software will try to learn users' preferences by examining their behavior as they browse and click around the website.
Automation eliminates manual tasks for benefits startup. Zenefits is using software to automate the previously manual task of helping customers enroll in insurance plans.
Impact of automation on the CIO role
CIOs, accustomed to outsourcing IT tasks previously conducted in-house to a host of cloud software purveyors, will begin working several more vendors providing AI, robotics, IoT and other solutions that make good business sense for their companies. That will require them to realign IT processes, data models and rules into a cohesive platform that can be managed and extended across the business, says Eveline Oehrlich, a Forrester analyst tracking the rise of automation in the workplace. Although AI and machine learning will automate certain tasks, she says CIOs must monitor these emerging technologies for errors and correct them.
"Automation will advance us away from managing, monitoring and building to brokering," Oehrlich says. However, CIOs must help manage the transition customers, employees, vendors, and partners to new automation technologies. This requires experts who know how to apply automation and technology to achieve business outcomes. "That is the biggest challenge with the workforce the CIO has today, as many folks in their jobs don't have these skills."
Such work is challenging as technology becomes increasingly integral to the business strategy. A CIO working for a major retailer has traditionally worried about aligning point-of-sale and transactional systems, and improving store operations, but not about "serving the customer when they come in the front door," Chui says. CIOs must partner with the business at the early planning stages to get ahead and stay in front of the automation challenges, he says.