Navistar is determined to use big data analytics to help its trucks run like well-oiled machines. The move comes at a time when the company's core business has hit the skids.
The company is using software to gain insights about anything from how trucks perform under a variety of weather conditions, to spotting engine troubles well before the vehicles break down – ideally all aimed to curb costly downtime. Eventually, the company hopes to sell its diagnostic analytics as a service to smaller truck fleets.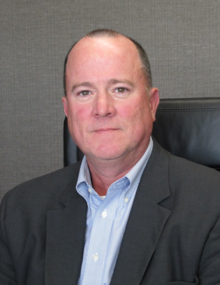 "We want to intervene as quickly as possible to ensure we're going to have the highest uptime available," says CIO Terry Kline, who joined Navistar in 2013 from General Motors, where he worked as CIO for 11 years.
[ Related: Big data projects gaining steam, but not due to the CIO ]
Kline's big data mission is critical for Navistar. The company has struggled from heavy financial losses and hasn't been profitable since 2011, reporting a loss of$28 million compared with a year-earlier loss of $2 million in its September quarter. The company's share of the North America heavy-duty truck market has fallen by nearly half since 2012. Navistar in August completed a $1.04 billion loan to support a corporate restructuring.
Diagnostics analytics boosts uptime
Navistar is analyzing data pulled from OnCommand Connection, a remote diagnostics system the company launched in 2013 to monitor performance of more than 150,000 trucks in Navistar's fleet, including its own international brand, as well as Freightliner, Kenworth, Peterbilt and Volvo makes. The software builds 20 million records a day, measuring fuel economy, geolocations, idle times and potential failures, and recommends corrective measures.
Such visibility enables fleet customers, who can monitor the metrics from smartphones or tablets, to schedule maintenance, reducing unplanned repairs and downtime by as much as 30 percent. For example, rather than changing oil based on time or miles logged, the diagnostics software will alert customers when new oil is required. OnCommand Connection helped one Mississippi-based truck company reduce maintenance costs from two to three cents a mile, a significant improvement from the industry average of 12 to 15 cents per mile, Kline says.
[ Related: Clorox CIO discusses the real challenge of big data ]
Data generated from OnCommand Connection is funneled into Cloudera Hadoop software, a data processing engine that crunches unstructured information, such as text, images and video. The software combs through the data, searching for insights into how the engines operate relative to whether the trucks are hauling cement or Coca-Cola. Then it fires off alerts to the OnCommand system. Given the amount of data he's pulling from the trucks – 10 of the 20 terabytes the Hadoop system come from OnCommand Connection alone — Kline views Navistar's entire fleet as one big computer network. Each truck, he says, is "a node on the network."
Analyzing the data isn't Kline's biggest challenge, however. Navistar engineers must normalize the data it pulls from 13 telematics systems, each of which pulls data at different intervals, and use different descriptions to render data. That's a semantic nightmare with which the Navistar data engineers regularly grapple as they groom the information and render it more accessible for the business. Navistar has good company in this struggle. According to research from the Economist Intelligence Unit, 41 percent of 55O senior executives surveyed said maintaining data quality is a concern for their enterprises.
[ Related: Hortonworks unveils big data scorecard ]
The role of OnCommand Connection will get even bigger if Kline has his way. Navistar will eventually build an online portal that integrates telematics data with additional GPS data and parts inventory information, allowing fleet owners to locate the nearest dealer service location where the necessary part is in stock, as well as service locations that have available technicians and bays. The company is also considering offering an analytics service that would enable smaller fleets to acquire operational data about their without ponying up the cash to build their own systems.
Reprogramming truck engines, iPhone style
Big data is a big part of Navistar's comeback attempt, but hardly the only way to increase the amount of times trucks are on the road instead in repair bays. The company early next year will begin reprogramming its trucks engine control modules (ECMs), essentially the on-board computer that control fuel efficiency, track shifting patterns and other performance metrics, over the air. Rather than bring a truck into a shop to be fixed, the trucks' ECMs will be reprogrammed on the fly, similar to the way phone and tablet makers such as Apple push out operating system updates to consumers' devices. "It's like getting an upgrade to your iPhone," Kline says. Navistar expects to launch this capability in February or March next year.
Over time, the over-the-air (OTA) capability will provide calibration updates for specific engines and other components, body control module updates and future cellular capabilities. It will also recalibrate engines for new usage patterns, such as mountainous terrains or heavier loads, to make the vehicle more efficient.
The OTA reprogramming is the result of a company-wide innovation call, inviting employees to pitch ideas new products and services in a one-page summary, which they uploaded via a SharePoint site. The company will also host a hackathon soon to allow developers to build new applications designed to boost the business. "The secret sauce is how to keep that innovation going," Kline says. "It's what you're going to do with it and the services you're going to provide with it that are the next steps in the process."
OTA reprogramming and analytics aren't a salve for Navistar. But they do boost the efficiency of the company's operations, putting it in good position as it mounts its comeback. Or so Kline hopes.
The company remains significantly challenged beyond the financial woes. The Department of Justice in July sued the company, alleging that it violated the Federal Clean Air Act when it sold or offered for sale nearly 8,000 heavy-duty diesel engines that did not meet emission standards. Each violation could cost the company $37,500, the blowback from a disastrous engineering decision made several years ago.