Aside from the gifts and food, the things I enjoy most at holiday gatherings are, in no particular order, stories other people tell; the photos others take; and the wine and cocktails. If you're of a like mind, the following three free apps can enhance your next holiday party — especially if you're with close friends and family.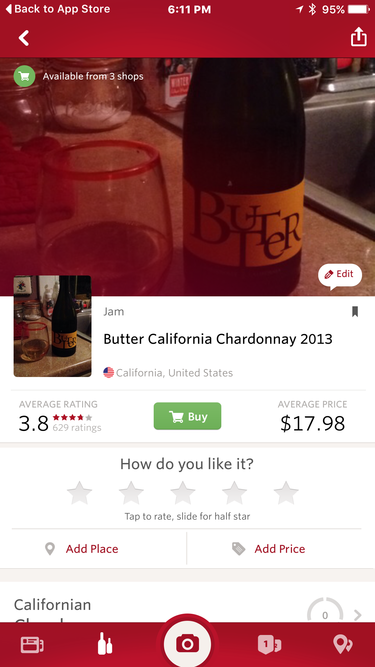 Vivino helps you pick the right wine
You can almost never go wrong at a holiday get-together by showing up with a great bottle of wine. But how do you find the most appropriate bottle?
When confronted with a seemingly-endless aisle of wine bottles at the store, I get a vacant look in my eye, like a cow watching a train pass. If you don't have a trusted wine merchant, you're out of luck — unless you have good wine app on your phone. I recommend Vivino (free for Android, iOS, Windows Phone).
The app lets you scan wine labels with your smartphone camera, and it quickly provides details on pricing, reviews from other Vivino users, and food pairing ideas.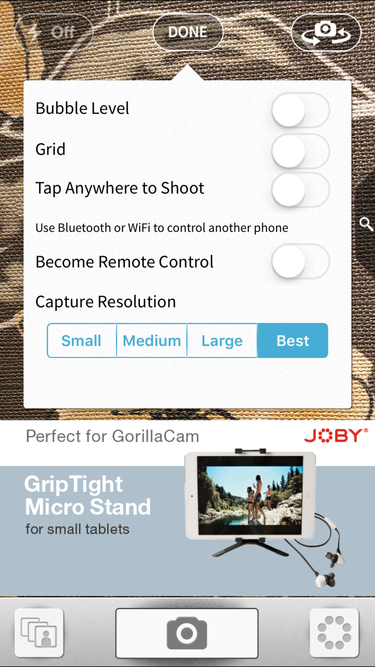 A new-ish Quick Compare feature scans multiple wine labels in one swoop for speedy comparisons. More advanced features, such as expert ratings, cost $5 a month, or $50 per year.
GorillaCam captures fun photos
I often take a tripod to intimate holiday parties. Once everyone's loosened up, I connect my iPhone to a tripod adapter, fire up the GorillaCam (iOS-only) app, and gather everyone for a series of what are usually silly photos. (The app's developer, Joby, makes flexible camera tripods, but I use the Square Jellyfish Spring Tripod [$15 on Amazon], which works well with my iPhone 6s Plus. Many other similar adaptors are available.)
Next, I let my subjects know that after 10 seconds, the app will take a succession of 10 images, and I suggest that they all come up with a different expression for each picture. The results are almost always worth sharing on Facebook.
GorillaCam has other cool features, as well, including a new option that lets you use one phone as a remote control for another device running GorillaCam.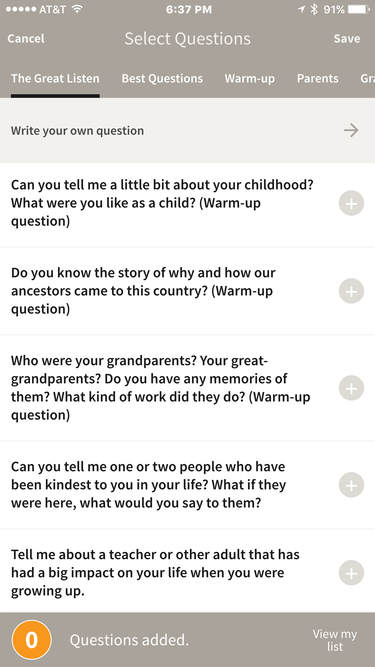 StoryCorps helps get to know friends and family
I'm a huge fan of StoryCorps, the U.S. oral history project that has so far captured more than 60,000 interviews, which are all archived at the Library of Congress. The project captures the stories of everyday Americans and makes them available to all, for posterity.
StoryCorps recordings are also shared in weekly NPR broadcasts and other formats, but I listen to the podcasts, which frequently make me laugh out loud, and sometimes get all choked up.
The beauty of StoryCorps is that anyone can contribute. And you can now record your own interview using the free StoryCorps Android or iOS apps. The apps provide sample interview questions, audio recording, and a StoryCorps.me sharing feature — though a number of iOS app reviewers have complained about upload issues.