LinkedIn will soon add more details and insights to its job postings, in an effort to find more fitting career opportunities for users. The move is designed to enhance job listings with details about a user's connections within a hiring company; a list of LinkedIn applicants the organization went on to hire; and details on the people the job seeker would work with if they got the gig.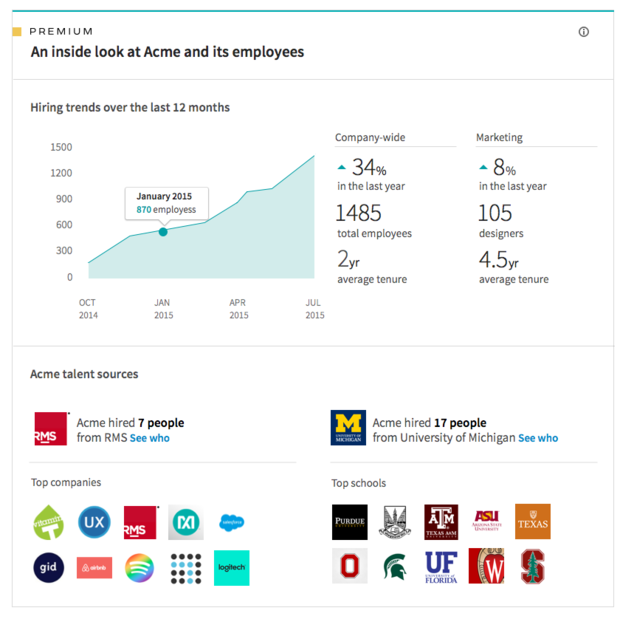 Linked first rolled out the updates to a test pool of 10 percent of job postings in the United States, Canada, India, United Kingdom and Australia, and it will soon bring the new insights to a wider range of LinkedIn listings. The company says it plans to extend the new features to more countries early next year.
[Related How-To: 4 simple LinkedIn tips to polish your profile]
A new "Meet the Team" feature shows job candidates a group of employees with similar roles at hiring companies; and "Company Insights" includes information about company growth rates, average tenure of employees, and top schools or companies they hired from in the past.
LinkedIn says it will also surface connections in a more meaningful way to help job seekers network more effectively. For example, they'll be able to reach out to contacts they may have within hiring companies directly from job posts. This "Your Connections" data is tailored to specific users, based on their LinkedIn networks.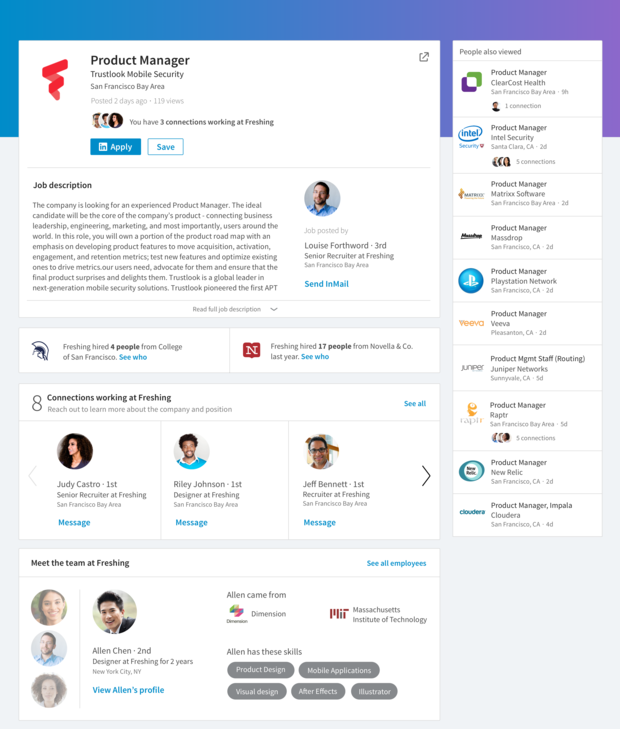 The details on company hiring trends, members with similar titles at hiring companies and total numbers of employees are pulled from the profiles of individuals who work for those organizations. As such, LinkedIn relies on its users to provide accurate data, and update it accordingly. However, the company says specialists will check company insights and information periodically to make sure trends and company numbers are accurate.
"This is just the beginning of the ultimate jobs experience we aim to deliver to all job seekers on LinkedIn," wrote Vidya Chandra, senior product manager, in a related blog post.