Years ago, a friend gave me a concrete rat statue for Christmas. (Seriously.) That was the last time we exchanged gifts.
No doubt you've also unwrapped a package, only to be unpleasantly surprised. If you find yourself in this situation this year, these three apps and websites can help you turn your version of the concrete rat into cash.
OfferUp helps ditch bad gifts — for free
OfferUp is a website, and a set of Android and iOS apps, that let you snap photos of unwanted items, write quick descriptions, add prices, and see if you get any takers. It's much easier than listing products on eBay, and it's much more visual than sites such as Craigslist.
Listings are localized, sales are auction-style or fixed-price, and sellers and buyers rate each other after interactions. Buyers and sellers can arrange to meet in person someplace neutral. And you communicate via the app, so your email and contact information remains private.
OfferUp also has a free, voluntary program called "TruYou," designed to authenticate the identity of its members using Facebook and an image of a driver's license (which you snap with your smartphone camera). Items listed by TruYou members have blue accents or borders, so they're easy to spot.
OfferUp's apps and website are easy-to-use, thanks to their clean interfaces. And best of all, neither buyers nor sellers pay fees for transactions. "OfferUp is not currently monetizing," according to a OfferUp spokesperson. "Right now, OfferUp is entirely focused on building the best possible experience for its users."
If you have even one unwanted gift, OfferUp is definitely worth a try.
Let eBay Valet sell your worst presents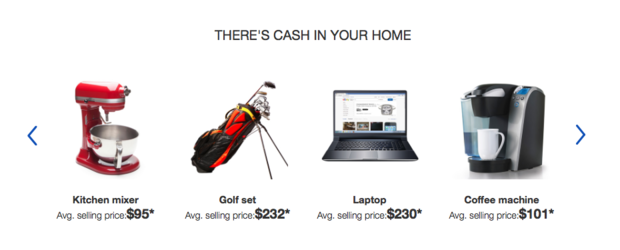 As mentioned, selling bad gifts on eBay can be complicated. You need to make decisions about auction types, shipping options, and more. However, the auction site greatly simplified the process with eBay Valet, in which the company lists and sells your items for you. All you have to do is ship the unwanted stuff (as long as it meets eBay's requirements), and the company does all the rest — for 20 to 40 percent of the cost of a transaction.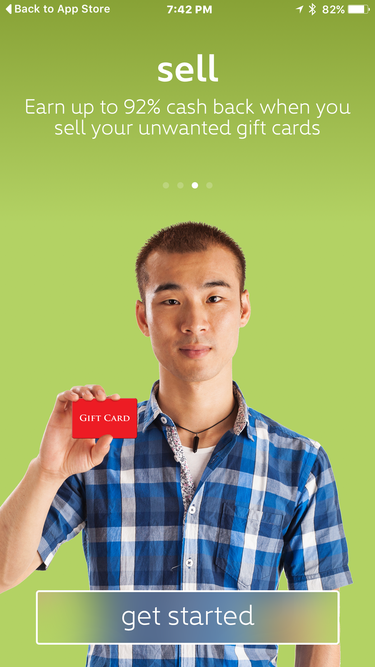 However, eBay will waive the Valet service fees if you print one of its shipping labels on Dec. 26 or Dec. 27. The company's goal is to make more people aware of the Valet service, and it's worth a try — as long as you act quickly, post Christmas.
Cardpool wants your unwanted gift cards
Maybe you received an Olive Garden gift card at your company holiday party, and you can't stand the Italian restaurant chain. Or perhaps you're allergic to shellfish, and your crazy aunt sent you a free meal card at Red Lobster. Either way, Cardpool, a website with a corresponding iOS app, can help. Cardpool lets you sell unwanted gift cards for a percentage of their value. A $50 Olive Garden card, for instance, can net as much as $35.
You can also buy someone else's unwanted gift cards on Cardpool and save a little money in the process. A $300 Best Buy gift card costs $286.50, for example. That's not a huge discount, but this time of year, every little bit helps.