The only thing evolving faster than the technology IT departments must understand, deploy and support is perhaps the CIO role itself. In 2015, CIOs faced a dizzying array of products, services and methodologies – clouds (public, private and hybrid) are everywhere; the Internet of Things is spreading everywhere from hospital rooms to manufacturing floors to football fields; everything's getting leaner and more agile; IT is bi-modal and multi-speed; disruption and transformation awaits around every corner. With so much emerging and evolving, we wanted to know what CIOs most remembered about 2015. So we posed this question to eight members of the CIO Executive Council (which like CIO.com is owned by IDG Communications):
In your role as an IT Leader; what will you most remember about 2015?
The answers included applying technology spending to grow the business, deploying a hybrid cloud, understanding the keys to tech talent retention, refreshing IT strategies, disconnecting from the world, improving customer experiences, harnessing the energy of disruption, dealing with change management and much more.
As you prepare for 2016, take a few minutes and look back at the year in IT through the eyes of these tech leaders and share your own memories.
Merry Christmas and Happy New Year from CIO.com
Kathleen Fitzpatrick, CIO, Russell Reynolds Associates
"I will remember 2015 as a tipping point for our organization. When I first joined this firm several years ago, I quickly realized based on my research and discussions with industry peers that the executive search industry was lagging in regard to investment in technology and infrastructure. In retrospect, I was somewhat naïve in what it would take in terms of time and effort to advance an organization to where it could move from catch-up mode to a leadership position in its use of technology. We started, of course, by building a great team with expertise across multiple technical domains and a very strong orientation toward delivery. After several years of consistently delivering upgrades to our core infrastructure, 2015 is the first year we have been able to focus most of our technology dollars on new capabilities for our business.
The change is palpable. Key business leaders consistently recognize the value that our technology is bringing to their ability to grow our firm.
The team we put in place is being recognized as a valued asset for the company with a few team members being tapped to play leadership roles on critical firm initiatives. Best of all we have positioned ourselves to enable business transformation through the innovative efforts we have on deck for 2016."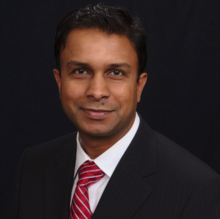 Rama Dhuwaraha, Associate Vice Chancellor and CIO, University Of North Texas System
"In 2015 the University of North Texas System Information Technology Shared Services focused on the implementation of a hybrid cloud as we achieve our mission of delivering customer-focused IT solutions and services. The hybrid cloud helps us leverage public and private resources, gives customers control and visibility, and in return helps our IT staff regain time through service automation and speed when delivering services. This also provides a solid foundation to scaling IT services and delivering advanced capabilities for all UNT campuses. This infrastructure will help support many business needs in the future for a better equipped university system wide as campuses grow and progress."
Paul Brady, Vice President & CIO, Arbella Insurance Group
"Entering 2015, I was concerned about how the improving economy and a highly competitive job market would impact my IT organization. I anticipated that I would lose a few, if not several, of my top performers. As I reflect back, I realize that I underestimated the value that a great company and a great culture has on retention. I am proud to say that I have not experienced any negative attrition in 2015. A lifelong mentor once told me, that in good times and in bad, top-performers will always have job opportunities. I realize now that regardless of the market conditions, top performers will stay with a company that is consistent in offering a great culture and challenging opportunities."
Jo Abernathy, CIO, Blue Cross Blue Shield of North Carolina
"What I will remember most about 2015 is the work our senior IT leadership team did to refresh our IT strategy, which had been established about four years earlier. I initially assumed that we would make small tweaks to our strategy, but as some emerging technologies matured and we really thought about what was needed to achieve the objectives of the strategy refresh, the tweaks quickly became some pretty dramatic shifts. These planned changes include switching out major components of our technology stack, leveraging alternative delivery and consumption models, and making some cultural adjustments within IT. Also, upon reflecting on our current technology vendor partnerships, we will strive for shorter, more flexible deals in the future and we will incorporate two service providers for most services to allow for choice and competitive pricing. We are proud of the work we did to define our future technology state in 2015 and we are very excited about tackling the detailed planning and execution phases in 2016."
Bharat Amin, CIO Newport News Shipbuilding
"My experience on the nuclear submarine, USS John Warner (SSN 785) for the Sea Trials is the most memorable experience, not only for 2015 but for my lifetime.
When I became VP and CIO of Newport News Shipbuilding (NNS), a division of Huntington Ingalls Industries last year, I knew nothing about shipbuilding operations. One of my first priorities was to engage with the business. Touring 560 acres of manufacturing operations and design divisions gave me a start. I also took the Shipyard Operations 10 week night class offered to all employees. On June 9th, I joined USS John Warner (SSN 785) Sea Trials. In preparation for the sea trials, I learned about radiological operations and emergency evacuations. Sea trials was an intensive, around-the-clock learning experience with our company's test engineers and Navy officers teaching me about the operations of a submarine as tests were conducted. Three days on my feet except when asleep or having meals is a new record as was being completely "unplugged." How often does a CIO completely disconnect from the world – no Internet, emails, VoIP or social networks for three full days? I survived! And I have a much greater appreciation for my shipbuilders."
Matt Lasmanis, CIO, GSK US
"In 2015, I took on a new role as CIO for GSK US. This year we completed the acquisition and IT integration of Novartis's Vaccines business, making GSK the world's largest vaccines company. In November, after the two businesses successfully integrated we launched GSK Direct, an ecommerce platform that enables our customers in the United States to purchase GSK vaccines from across the product portfolio. The platform is designed to be multi-channel and accessible from tablets, mobile phonesand desktop devices. The integration and launch of GSK Direct will be what I remember most about 2015 as it was a great example of how digital and healthcare trends are merging to create new and innovative services and customer experiences in healthcare."
William Thirsk, Vice President of IT and CIO, Marist College
"General disruption was the operating rule in private higher education this year with changing customer expectations, government mandates, social and environmental movements, morphing personal economies, boomer retirements, the insurgence of social media, changing cost structures, and cloud computing. Yet, as IT leaders we must consistently provide a great educational experience for our students.
To harness the energy of this year's disruptions, private colleges, universities and other not-for-profits have co-developed 'shared services' models of operating information systems. Such models raise the quality of the management of systems, lower members cost for computing, provide easier auditing, use less energy, reduce the total cost of attendance for students, combine duplicative expert users from many institutions, and are in the cloud. Collaboration is the answer to disruption."
John Milazzo, CIO, Kodak Alaris
"For Kodak Alaris, 2015 continues to be a year of change. As a spin-off of the Eastman Kodak Company we are in the process of implementing an entirely new computing environment to support our new company. We are deploying new infrastructure, applications, hardware and software. Looking back at the year I am reminded that change and change management is bi-directional. As we introduce new tools to our end users it is important to manage that change. Just as equally as important, the IT organization needs to be cognizant of the changes to our business as it continues to grow to meet current and new market demands. Our set of products and services, no matter how new, may need to change to meet the dynamic needs of the business.
Change is constant and bi-directional."