It didn't take long for Ken Sayward to begin tackling one of his strategic priorities for 2016. The Marcus & Millichap CIO joined his application development team in Redmond, Wash., last week to participate in an agile development workshop, the purpose of which is two-fold: To create a common framework for developing software in a rapid, iterative fashion and to apply that method for a high-priority rewrite of a core application on which the real estate company's brokers rely heavily.
"The focus here is all about the brokers in the field and really understanding how we deliver, with some agility, solutions to those guys who are producing revenue for the firm," says Sayward, who joined the 45-year-old company in September after five years managing business applications for rival Colliers International. The agile methodology itself is less important than the mindset that IT should produce value for employees as quickly as possible. Instilling such a "speed to value" mindset presents a change management challenge for a business culture used to more measured approaches to its products and services. But it's a necessary step, as all CIOs know.
Speed is increasingly proving to be of the essence for companies rushing to digitize and automate their business operations, ostensibly to gain an edge on rivals in various stages of similar projects. Companies are casting aside waterfall playbooks and 18-24 month development cycles for crisper coding conducted in weeks and close collaboration with business line leaders. Ford, for example, has hired Pivotal Labs to augment its agile development capabilities and is adopting bimodal IT to segment work between emerging and core technologies.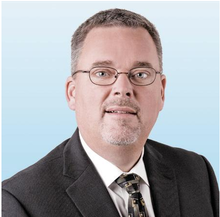 Real estate app gets a refresh for the Web, mobile
At Marcus & Millichap, Sayward is rewriting an application brokers use to add data to a listing proposal or marketing package. Called Impact, the software automatically imports information on properties and exports the data to a SQL server that dynamically populates online marketing, print, and Internet media. The app was originally written as a Windows desktop tool and must be updated for the Web, and eventually expanded to run on iPhones, iPads, and pretty much any other mobile device brokers elect to use, says Sayward.
"We're modernizing the user experience of the application itself, as well as modernizing the output that it creates for our clients," he says. "It's a strategically important application for us."
Sayward says his staff is 80 percent through a rewrite, with plans to launch 1.0 release in the first quarter this year. Initially, the plan is to continue to host the app internally, though he may consider migrating the tool to Microsoft's Azure public cloud, with which, along with Office 365, he had some experience implementing at Colliers. "I could see taking us there sometime in the future but right now it's most critical for me to deliver it and not worry about that end of rearchitecture," he says.
More application refreshes on tap for 2016
Microsoft is factoring significantly into Sayward's 2016 priorities, as he plans to move the company's 2,400 employees from Exchange to Office 365. The move will free up some of his staff from the chore of maintaining Exchange inboxes, but more importantly it will provide a foundation for Microsoft collaboration services, such as SharePoint, OneDrive and Lync, which he says will drive business value for senior executives, as well as the company's brokers. Microsoft's move to embrace iOS and Android within Windows software has reduced complexity for CIOs. "That's made it a lot easier for IT leaders such as myself to drive a Microsoft strategy," Sayward says. "Within my firm, we have a lot of people with iPhones, iPads, etc."
But Sayward is also on the hook for several other refreshes this year beyond iMpact and Office 365. In a 2016 kick-off video released last week, Marcus & Millichap CEO listed approximately 10 applications that will be replaced or refreshed during the year. These include a website overhaul, corporate intranet, and several line of business applications. Sayward is also planning to move email marketing from its current on-premises solution to the cloud.
Sayward's path to Marcus & Millichap reflects career changes in the modern age. The company's recruiting director contacted him, cold-call style, via LinkedIn. Although Sayward says he was happy at this previous position, he took a meeting to learn more about the opportunity and found his interest considerably piqued by promises of a seat at the executive table. "IT is not a cost center here," he says. "There's a significant appetite for leveraging technology to drive the strategy here and that's certainly attractive."