The first Android tablet was released in 2009, a year before Apple's iPad. And yet, the market for Android-tablet apps still feels like an afterthought.
One reason why is that it's not always easy to tell if apps in the Google Play store are specifically optimized for tablet screens. The "Featured Apps for Tablets" section in Google Play helps, but only 63 apps were featured at the time this post was written — and most of them were games.
'Compatible' vs. 'optimized' tablet apps
When you look at individual apps in Google Play, the app pages specify whether or not the software is compatible with your registered smartphones or tablets. However, "compatible" isn't the the same as "optimized."
Apple's iTunes store clearly marks apps that are optimized for iPad with a "+" sign, and the iTunes desktop app makes it easy to click iPhone or iPad buttons when browsing for apps to see the software that's optimized for each specific device.
The separate Tablified Tablet Market app has been and still is the easiest way to browse for tablet-optimized Android apps. But it's by no means exhaustive. Tablified's "Apps for Work" category, for instance, doesn't include Microsoft Word.
In other words, if you're and Android tablet user or you've been researching a potential purchase, you probably had trouble finding tablet apps that look good on your device, instead of being stretched out and enlarged. You may have started to wonder if any good apps optimized for Android tablets even exist.
Are there any good Android tablet apps? Yes, but …
The good news: Good Android tablet apps do exist. Bad news: They aren't in abundance, and finding them can be a real headache.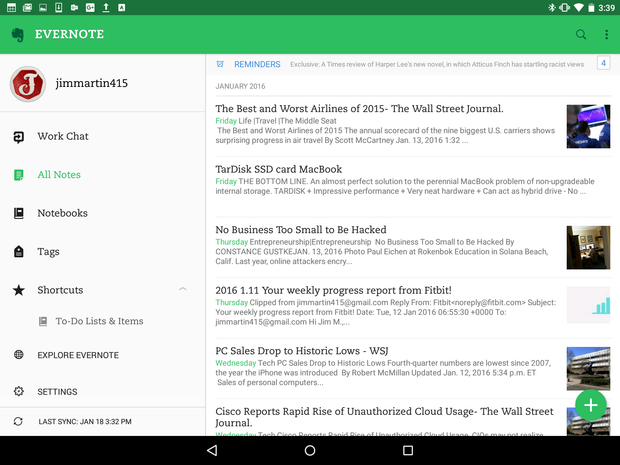 My personal favorite non-Google, tablet-friendly Android apps are Evernote, OneNote, Microsoft Word, Microsoft Excel, YouTube, and Pocket. That's it. I use an iPad Pro as my primary tablet, though I also use a Google Nexus 9 (for occasional work and app testing) and an Amazon Fire HD 8 (for reading in bed). If I were a full time Android tablet user, I'd likely have a longer list of apps to recommend.
Many solid Android tablets are available today, including Samsung's Galaxy Tab S2, Google's Pixel C and Nexus 9, and Sony's Xperia Z4. However, the selection of tablet-optimized Android apps in Google Play is terrible when compared to iPad apps on iTunes, and this dearth of software severely limits even the best Android tablets.