As retailers look to personalize shopping experiences for their customers, the realm of the "consumer Internet" is looking more and more like the "internet of things." Retailers are using beacons to talk to Bluetooth enabled smartphones, providing much more granular location data. Startups are looking at ways to use video feeds to evaluate emotional reactions to products live in stores, and of course the point of sale device is getting smarter and interacting in new ways with consumer's watches and phones. The question is no longer "are they near the store" but "what department are they in, and what are they looking at?"
The Internet of Things (IoT) is sometimes talked about as the industrial Internet, but it's not just for heavy industry any more. Big data analysis of information from beacons and point of sale devices to optimize consumer sales isn't that far afield from optimizing power plant generation based on sensor data. In both cases, there is A LOT of data. In the consumer marketplace add to the machine data of the point of sale, the consumer's social media data, their likes, their dislikes, their tweets and their posts. How can you drive additional sales for a merchant through a carefully placed offer? Improve the personalization of a shopper's application to make their buying experience better? Provide personalized pricing on the shelf based on your relationship with the retailer? Link different marketplaces together in new ways to enable better loyalty programs?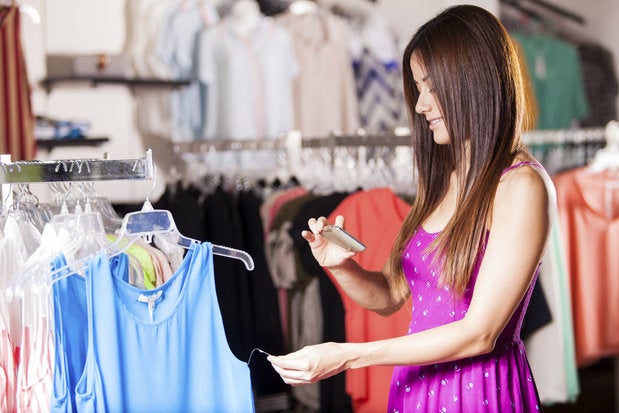 The consumer Internet, the industrial Internet, IoT; at the end of the day, they all have one thing in common. The Internet, combined with new analytics platforms, is disrupting industries by providing new ways to slice and dice huge volumes of data to personalize, optimize and create whole new ways to shop, generate power, hail a ride, or connect with a consumer. If you aren't in front of this digital wave, regardless of your business, watch out. It can change your game before you have time to react.
Greg Simpson joined Synchrony in 2014 as a senior vice president and CTO. He works closely with Synchrony's CIO on developing technology strategy and sits on the company's IT steering committee. Overseeing a large global team, Greg is responsible for key IT functions, including enterprise architecture, business intelligence, business continuity planning and disaster recovery, data centers, voice and data networks, service delivery and operations as well as end user services and collaboration.
Based in Synchrony's Kettering, Ohio, offices, Greg serves on the company's IT Engagement Committee and is a senior leader participating in Synchrony's Business Leadership Program. He is also a mentor to many members of the IT team.
Prior to joining Synchrony, Greg served as GE's CTO for eight years. In that role, he created the shared services infrastructure team that supports all GE businesses. He also advised GE's CIO and business CIOs on new technology directions and served on the company's IT council. The service business Greg created leveraged GE's scale to increase control and decrease costs, and it facilitated collaboration across GE through common solutions. The scope of GE's shared services included more than 15,000 systems, GE's full collaboration/messaging environment, and data/voice/video solutions around the world. In addition, Greg's team kicked off the initial commercial cloud supporting the launch of GE's software center of excellence.
Greg has an extensive IT career that spans more than 30 years with GE. Prior to becoming the CTO of GE in November of 2005, Greg served in a number of business CTO roles, including in GE's healthcare, aviation and lighting businesses. He also was the CIO for a major GE Healthcare acquisition, and earlier in his career he served as commercial quality leader at GE Lighting, where he led Six Sigma initiatives, including the implementation of one of the first web-based order tracking/status systems at GE.
A regular spokesperson on business technology trends, Greg has been quoted in the Wall Street Journal, USA Today and other national media outlets.
Greg received a BSME from Purdue University and an MSME from Case Western Reserve University. He lives in Loveland, Ohio, with his wife and their two children.
The opinions expressed in this blog are those of Greg Simpson and do not necessarily represent those of IDG Communications Inc. or its parent, subsidiary or affiliated companies.