How do I say this politely? So far, 2016 sucks.
David Bowie died. I was still recuperating from that news when Alan Rickman and Glenn Frey passed away. The scary stock market was next; a practically unheard-of Atlantic hurricane in January; and finally the East Coast blizzard.
It's been a downright dismal year already — unless you're a fan of Cam Newton or Peyton Manning. Instead of dwelling on the bad stuff, however, I'm using these mobile apps to help me get through this winter of discontent. And you can too.
Spotify sure to spark a smile
Spotify (free for Android and iOS) thankfully created a wonderful playlist of some of my favorite Bowie hits, which is perfect the gym. I'm also using other Spotify playlists to boost my mood, including "Have a Great Day!," "Feelin' Good," and "Wake Up Happy."
Spotify is my streaming music app of choice these days. It merges Pandora's radio station format with the ability to create your own playlists, and it doesn't jumble purchased and streaming songs together. (I'm looking at you, Apple Music.)
Spotify's $10-a-month paid plan is well worth the money, and it lets you download songs to your mobile device, which reduces data drain, and skip the ads.
Get all artsy with Procreate
Art is therapy, and the Procreate app ($6, for iPad only) is an effective antidepressant, especially if you have an iPad Pro and Apple Pencil. I'm admittedly still kind of getting the hang of it. However, it's fun to experiment with importing photos, creating palette colors from the colors in photos, and adding layers. In short, it lets you make a mess like you would in an art class, but without all the cleanup. Procreate is a soothing and fulfilling diversion, as is sketching with Paper and FiftyThree's Pencil stylus ($50 to $60) or Apple's recently updated Notes app. (Many Apple stores now offer iPad sketching and painting workshops.)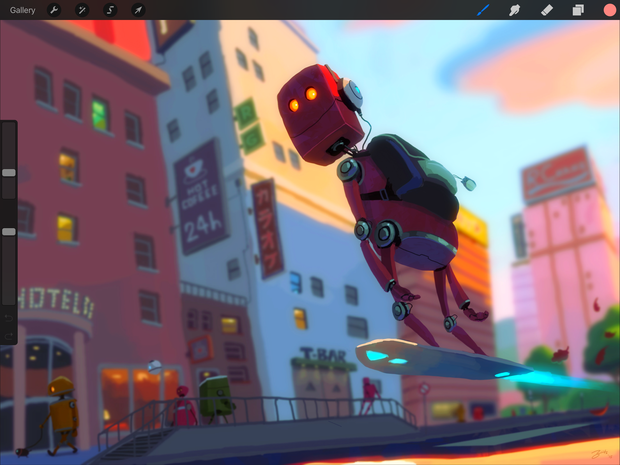 Plan your next getaway with AFAR Travel Guide
I like to always have a trip on the horizon. Travel anticipation is nearly as much fun as participation, especially if you're hunkered down at home, snow outside, while perusing resorts in Belize.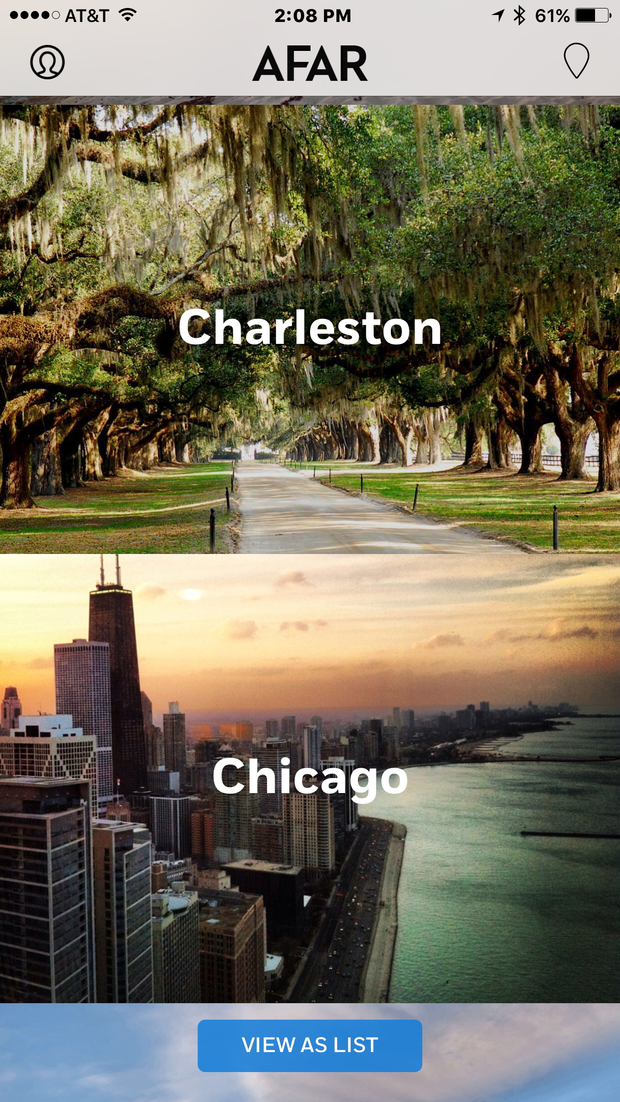 A ton of travel-planning apps are available today, but I prefer AFAR Travel Guide (free, for iOS only) from AFAR magazine for its ease in browsing and its practical, bite-sized information. You can scroll through a list of domestic and international destinations, and then drill down into ones that pique your wanderlust. The app is heavy on images, which is great for firing up your imagination, and it has a lot of helpful advice for each destination, such as "Where to Find the Best Pizza in Chicago" and "A Perfect Day in Florence."
Unfortunately, the app isn't optimized for iPad, and it's not available for Android. (AFAR's Android app, AFAR Mobile, hasn't been updated since June 2013.)