It's a familiar story to perhaps every knowledge worker suffering software fatigue and frustrated by the inefficient task of switching between different applications to manage information and collaborate with colleagues. Work is perhaps the one place where "there's an app for that" is viewed as burden rather than a bastion of efficiency.
Now imagine a single messaging interface where software automates many of these capabilities on your behalf, serving as virtual concierges to your digital life. If Slack's grand plans come to fruition, application makers will create messaging chatbots that will book travel, serve documents, explore sales leads, on-board employees and resolve technical challenges for corporate workers. These bots engage people in surprisingly real conversations approximating human dialogue.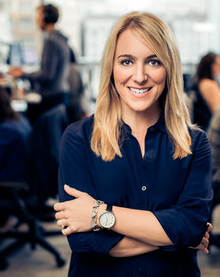 "Imagine if [employees] can interact with those applications apps inside of Slack with a messaging interface that is as simple to use as having a conversation with their coworkers," April Underwood, Slack's head of product, tells CIO.com. "That starts to paint a picture of the world in which using more applications at work doesn't create this big learning curve and a burden for teams."
[ Related: How Slack and Hipchat made collaboration cool in 2015 ]
The idea that bots could one day steer collaboration isn't so far-fetched. Facebook's M is a virtual assistant within its Messenger product. Google is reportedly incorporating chatbots into a new messaging app. A perusal of Medium shows several software design and development experts are keen bullish on the bot-as-an-intelligent-assistant-in-messaging concept.
Rise of the bot machines
If you've used Slack, you've already used a chatbot. Slackbot is a virtual host designed to help you get up to speed with Slack. The software welcomes new users with this message: "To make things easier for your teammates, I can set up a few personal details for you." The software goes on to guide users to enter their profile information, including a last name, photo, and phone number.
Now imagine a version Slackbot for the all of the 150-plus apps that integrate with the collaboration platform. That's the ideal Underwood was shooting for when her team in December launched Botkit, a framework that enables developers to authenticate apps to a team and program the sending, receiving, and processing of messages with the Slack API.
[ Related: Why Facebook should buy Slack to win the enterprise ]
Slack expects that developers will use Botkit and the Slack API to write bots for the applications knowledge workers regularly consume. So a user planning a business trip could engage a Concur bot that helps them navigate the process, asking questions and filling out forms for the user. A sale professional might command a Salesforce.com bot to find new leads or calculate quotas. Birdly, an expense report tool, already uses a bot to help users file their expense reports within Slack.
In such scenarios, workers are engaging bots to retrieve or enter information or order them to conduct transactions. But the future for these bots is far more promising. As natural language processing improves, bots would "listen in" on Slack users' messaging conversations with colleagues and engage the worker, rather than the other way around, Underwood says.
Here's an example: Suppose you and a colleague are trading messages in Slack about a project. A bot might recognize the project by the context of the typed dialogue and retrieve documents relevant to the project from Box. Or you're griping about a technical issue you will be engaged by a bot that works for ServiceNow's help desk software.
[ Related: Slack sets aside $80 million to help developers extend its platform ]
Underwood notes the challenge is refining machine learning and natural language processing capabilities to parse colloquial language and make sense of complex, multi-step requests. Natural language processing "has to get really good so it's not annoying," she says.
Slack's plan has merit, says Gartner analyst Adam Preset, who follows Slack and other workplace productivity and collaboration applications. "One of the typical challenges of any knowledge worker is that your work can come at you from many different directions and doing the work might require 20 different platforms," Preset tells CIO.com. Slack's approach "consolidates all of those interfaces and workflows into one that is a dashboard for work, which is valuable for an end user," Preset says.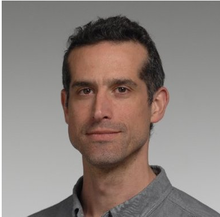 Messaging app explosion paved the way
The growing popularity of bots was preceded by the rise of consumer messaging applications such as Facebook Messenger, WhatsApp and Tencent Holdings' WeChat. WeChat, in particular, resonated with users by integrating in one messaging app services such as sharing video, making in-store and mobile payments, and conducting other activities, (e.g., booking taxis or opening a store). Facebook has followed suit, by allowing consumers to book Uber rides through Messenger.
R/GA CTO Nick Coronges says he sees the same opportunities for knowledge workers within the context of Slack, which will serve as the substrate on which workplace productivity, collaboration and communication happens. That will help eliminate the password jujitsu associated with accessing dozens of workplace apps.
"Wouldn't it be great if applications services were integrated into the messaging platform where I already am?" says Coronges, who has implemented Slack to enable his firm to collaborate and court clients. "If they become a central interface for your users, then Slack is going to be in a really good position to be that," he says.
Messaging bots for the 'top-down' crowd
Slack will soon have company in the burgeoning messaging collaboration market from Kore, a startup founded by serial entrepreneur Raj Koneru, which is launching from private beta in February. Koneru, who has previously founded four other companies, conceived the idea for the company in 2013 after he noticed that enterprise workers were using consumer messaging apps such as WeChat and WhatsApp to exchange sensitive corporate information. He believed there was an opportunity to provide employees the same ease of use of messaging as the consumer apps, but with the fine-grained controls and policies that mitigate corporate risk.
When a Kore users elects to use Box to exchange a file, the platform will open a dialogue box requesting that users log in with their corporate Box credentials. That credential is encrypted and stored, allowing users to regularly attach Box files without re-entering their information. The same method goes for ServiceNow, Concur, or any of the 200 other apps with which Kore works.
Like Slack, Kore employs machine-learning technologies. If a user checks this information routinely, Kore bots will "learn" to question when they would like to see sales forecasts going forward. "There is going to be more learning capability," Kearon says. "You will see the ability to train bots to start doing things."
While many of Slack's 2 million-plus end users use the platform sans IT's involvement, Kore is courting the CIO, CISO or business line leader, says Robin Kearon, senior vice president of channel and alliances. "We're coming to the customer base top-down … because we provide more policies and controls," Kearon tells CIO.com.
The need for a CIO's intervention beyond, say, blacklisting and white-listing apps within these platforms, appears minimal. Moreover, Slack and, to a greater extent, Kore, have a ways to go before making inroads in an enterprise market where most workers still rely heavily on email.
But Coronges, along with Underwood and Kearon, say users will increasingly prefer a new way to get their work done, one in which they interact with software that, over time, learns to do more tasks on the fly.
IDC analysts David Schubmehl and Vanessa Thompson agree, writing in a research note that such assistive collaboration and productivity tools will become "ubiquitous over the next five years, and will fuel a massive reengineering of the workplace, making it more responsive, agile and able to facilitate data-driven decision making in all areas of businesses."