Manufacturers are no longer racing to put more desktop and laptop computers on the shop floor. The world is mobile—and manufacturers are following suit. Cloud-based ERP systems make it easy to support employees logging-in on via smart phones and tablets. In fact, a recent Plex survey of manufacturers found that 81 percent had achieved better mobile access to data after they moved their operations to the cloud.
Two mid-sized manufacturers recently teamed up their cloud-based ERP software systems with mobile devices to give their employees unparalleled access to data. In the process, they boosted productivity and enhanced decision-making—without bursting the IT budget.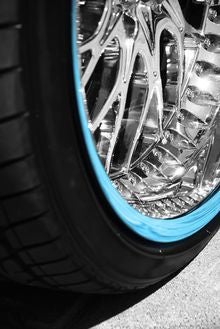 Accuride Corporation, a leading supplier of wheels and wheel-end components, launched a 2011 initiative to restore its core operations to reliable, profitable performance. The first order of business? Let leadership spend less time tracking down data and more time making decisions with it.
"Because Accuride was built through acquisition, each of the different businesses we brought together had its own way of doing things, and some of our brands were using older ERP systems that didn't fit with our business vision," explains Paul Wright, IT Director. "Data was disconnected from the reality of our plants."
Dominion Liquid Technologies, a contract manufacturer of liquid goods, had just acquired a competitor when it realized that to power sustainable growth, it would need to upgrade its businesses processes. Virtually every business process—from inventory audits to line checks—happened on paper, which severely hampered productivity.
Both manufacturers addressed their challenges by deploying Plex ERP. This cloud-based platform enables companies to transmit business data to consumer or industry-specific mobile devices without deploying any specialized infrastructure.
At Accuride, stakeholders around the globe appreciate being able to log onto the Plex system from any mobile device. Decision-makers now know what's going on in the business at all times—which enables them to be a more dependable supplier to customers. "From big decisions to small ones, we now have the ability to take action faster," says Wright. "For example, hardware requisitions can now be effected in just half an hour rather than a number of days it previously took. iPads on the shop floor are a normal part of the process."
Moving to cloud-based ERP gave Dominion Liquid Technologies the freedom to distribute information to mobile devices right on the shop floor. Employees now carry tablets and smart phones around the assembly line so that they can record data without interrupting their workflow. They also receive text or email alerts when production is interrupted or inventory runs low.