The latest version of MATE – 1.10 – was released recently and now you can experience it in its full glory on Linux Mint.
The Linux Mint team announced the release of version 17.2 last week and I wasted no time in installing it on my systems.
My experience with MATE on Linux Mint
From time to time, I use MATE desktop on Arch Linux (what good is an Arch install if you can't play with different desktop environments?), but the experience of MATE that you get on LM is quite different from the one you get on Arch or even on Ubuntu MATE.
One of the reasons that I could think of is that Linux Mint patches, polishes and configures a lot of things that I would avoid due to laziness. The entire MATE experience on Linux Mint looks like a different DE when compared with something like Ubuntu MATE. It looks much more polished, elegant and modern.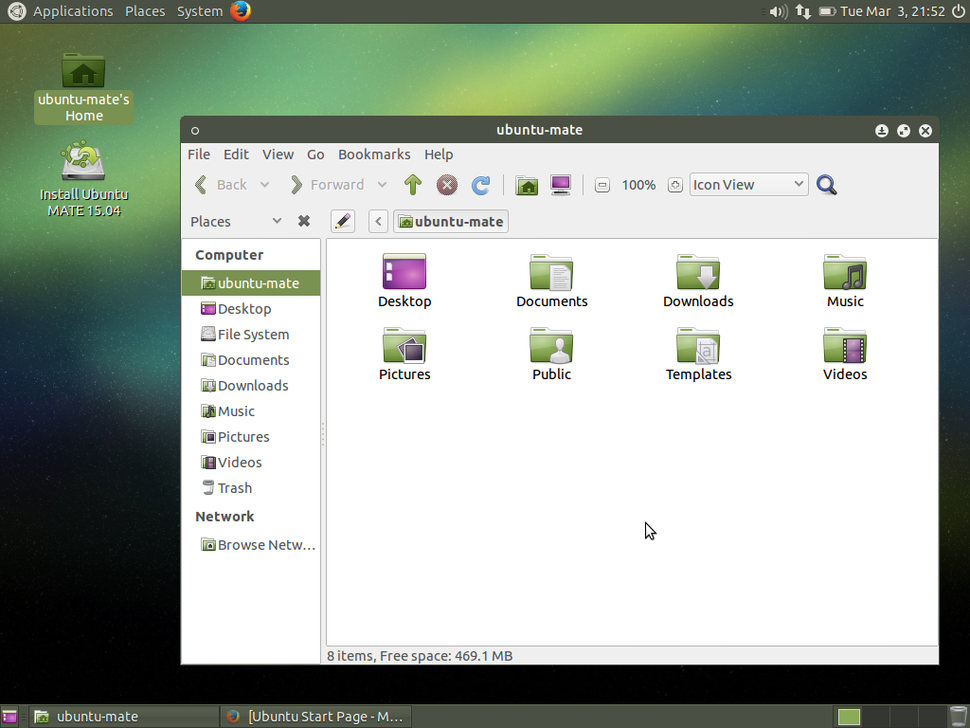 What I like about Linux Mint Mate 17.2
There isn't much 'new' in the Linux Mint MATE, but in this case that's a good thing. Everything worked as it used to in the previous version. The difference was improved performance and enhanced experience.
That said, there are certain components of Linux Mint MATE that I have started to like as much as I like Plasma:
Mint Menu: One of the most appealing components of Linux Mint MATE is the Mint Menu, which is a nice gateway to access the OS. I am quite used to the 'search' option in the menu so I don't have to navigate through the labyrinth of menus to open the desired app or location.
Caja: Linux Mint offers the latest version (1.10) of Mate desktop that was released back in June. It's Now users can enable and disable extensions at run time. However, Caja also suffers from Gnome plague and you can't batch-rename files in the file manager.
Atril: The eBook reader of Mate desktop, Atril, now also supports ePub format.
PPAs management: It's surprising to find that despite heavy dependence on PPAs for a decent 'buntu' experience, there is no native tool to manage PPAs. Linux Mint MATE is also bringing the capabilities to manage PPAs to system tools. Now users can add/remove PPAs from the Software Sources tool.
Better Audio support: With this release Linux Mint MATE can take full advantage of "mixer functionality, and it is able to automatically detect and support PulseAudio, ALSA and OSS".
Optimus Prime: Linux Mint MATE has also improved support for UEFI and Nvidia cards (along with the infamous Optimus ones).
Fewer memory leaks: As we reported earlier, MATE developers did some incredible work making the desktop more resource efficient, conducting a static code analysis to discover and plug memory leaks.
All this makes Linux Mint MATE a desired desktop. But…
This is why you should bother with Linux Mint MATE
There are many reasons why I find Linux Mint + MATE to be a great desktop for new and seasoned users:
1) Linux Mint is based on the stable LTS version of Ubuntu. This means that Linux Mint developers can focus on polishing the OS without having to worry about keeping up with bi-annual Ubuntu releases. Ubuntu base gives Linux Mint MATE users access to all those packages that are available for Ubuntu.
2) MATE is known for being a lightweight DE (though there are compelling arguments in favor of LxQt or Xfce) and it is suitable not only for older hardware, but also on most powerful hardware.
3) It uses the time-tested WIMP paradigm, which makes it a great distro for introducing Mac OS X or Windows XP/7 users to Linux.
If you haven't tried Linux Mint MATE yet, 17.2 should give you all the reason you need to try it out. Check it out and let us know what you think about it.