Let's face it, not every company will succeed. Sometimes there's a fine line between success and failure. Many factors can stop a good idea in its tracks – sometimes it's just dumb luck. There are countless examples of failed business attempts that you can learn from, but we've picked five notable businesses from Autopsy – Lessons from Failed Startups — a website that documents the demise of startups and the reasons they fail — that seemingly had it all but couldn't gain traction with their customers.
Editor's note: Traction Watch is a new column focused obsessively on growth, and is a companion to the DEMO Traction conference series, which brings together high-growth startups with high-potential customers. The next DEMO Traction will take place in Boston on September 16, 2015. Growth companies can apply to present, or those similarly obsessed can register here to attend.
Number 1, Outbox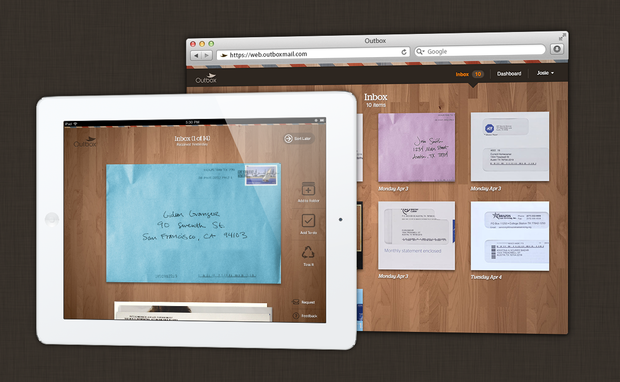 "After several months of testing and refining, we reasonably concluded that we were executing well and collecting good data — it told us that there wasn't enough demand to support the cost model,"Outbox says in a statement.
"Outbox picks up and digitizes postal mail to allow the subscriber to access mail from the iPhone or iPad." With that simple idea Outbox co-founders Will Davis and Evan Baehr set out for success. And while some folks found the idea impractical or downright creepy, all of the data pointed the two co-founders towards success. With $6.5 million in funding, and all the research and polling leaning toward success, how could it fail? Yet early last year, Outbox killed the service for good. In an exit interview, Davis and Baehr goes on to discuss their change of direction with the company, but no additional details have come up as of yet.
Number 2, 99dresses
"It's incredibly frustrating to try and try and try, and when you finally start to get some good traction you fall off a cliff," says Nikki Durkin
Nikki Durkin, at only 18-years-old, founded the now defunct, 99dresses.com when she discovered a problem and felt compelled to solve it. The problem? Having a closet full of clothes, yet still having nothing to wear.
Yes, it's true, this a problem for millions of people and Durkin had a solution that promised an "infinite wardrobe" by allowing users to buy and sell their unwanted clothes. A brilliant proposition, the startup gained traction, seeming to go viral, yet just last year, 99dresses had to close its doors for good. Durkin goes into a very detailed and humbling account of her journey through another failed tech startup.
Number 3: Kolos

"At the time, I really believed there was a chance we were doing something that would sell. And I couldn't have been more wrong," says Ivaylo Kalburdzhiev
Just last year entrepreneur Ivaylo Kalburdzhiev, founder and CEO of KOLOS, had to give up on his dream of creating the first iPad racing wheel. A unique project, and something that, at the time, seemed like such a great concept. Only it wasn't. Kalburdzhiev shared his experience of launching his first startup and the many lessons that he's picked up from his failed endeavor, including that of a reoccurring theme. He goes on to say that whatever you start working on, make sure it's a pain you've had yourself, so you can really relate to it.
Number 4: Moped
"The bottom line was that we didn't build something that enough people wanted," says Schuyler Deerman.
This sentiment rings true in the demise of many businesses. Schuyler Deerman, founder and CEO of Moped, thought that he thought he would never see the day when he would have to close down Moped. He began building his dream with a vision of revolutionizing communications by making messaging and the infrastructure beneath it more Web-friendly. He knew he had something different, something unlike Twitter or Facebook because you could use Moped with any messaging device, while keeping all of your messages in sync across all of those devices. But this concept simply failed to build traction. In the end, Deerman realized that, "You learn a lot more from failure than success. There are many reasons for Moped not working out, but the bottom line was that we didn't build something that enough people wanted."
Number 5: Dinnr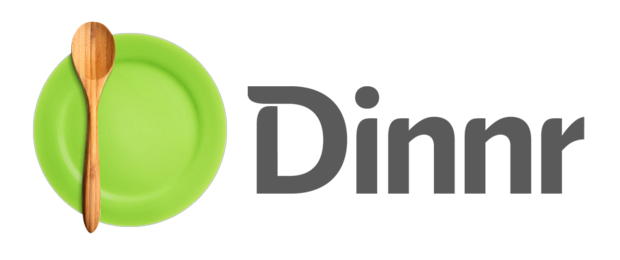 "I had run out of ideas on how to turn things around, how to make people buy our product," says Michal Bohanes.
Number 5 on the list of failed tech startups: In September of 2012, Michal Bohanes and his cofounder Adil Mohammed, with funding secured, a solid business plan in place and market research locked in began Dinnr under this premise: "Cooking a quality meal at home from scratch takes too much time and effort in planning and executing. The average person's lack of skills and a limited product choice in inner-city supermarkets lead to a narrow repertoire of dishes. Online recipes are often not well-curated and leave room for doubt. Ingredients bought in bulk end up being wasted. "However, in January of 2014, Dinnr closed its doors for good.